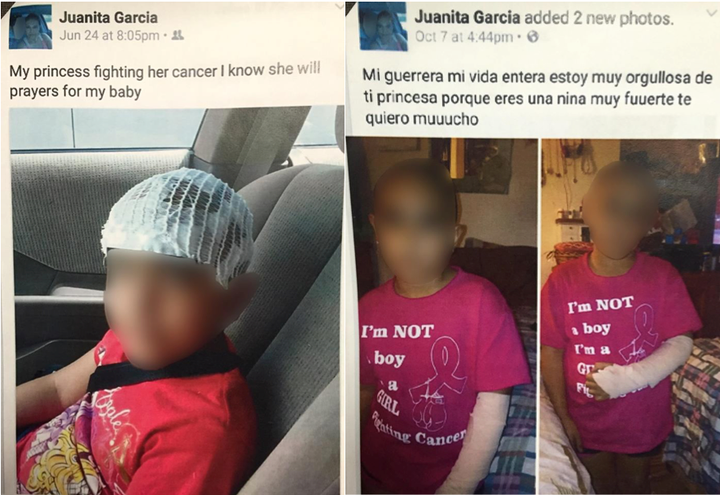 Most mothers see their jobs as to nurture and protect their child, but for one Texas mom, authorities say, it was to scare and exploit.
Juanita Garcia, 46, faces a felony charge after authorities in Hidalgo County said she shaved her 7-year-old daughter's head and told her little girl and others that she was dying of cancer in a cold-hearted donation scam.
"Witnesses reported that Garcia would approach them asking for monetary donations to pay for her daughter's cancer treatments," Hidalgo County Sheriff's Office said Thursday, capping a near two-month investigation with Garcia's arrest.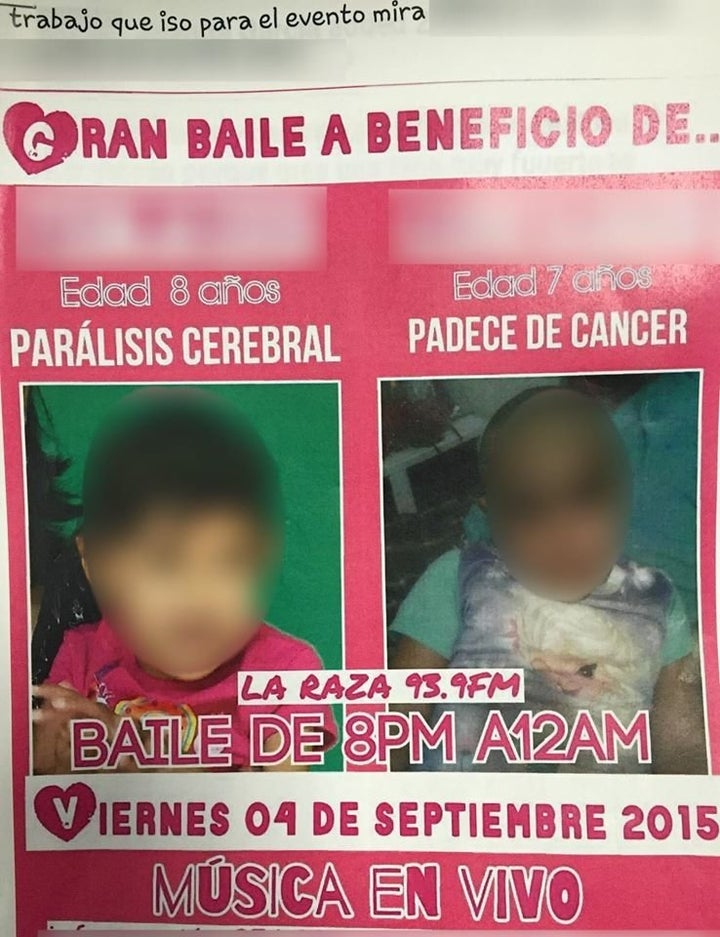 Authorities said that in one photo Garcia posted to social media in October, her daughter is seen with a shaved head and wearing a pink t-shirt reading, "I am NOT a boy I'm a GIRL battling cancer."
Another photo of her daughter posted in June reads, "My princess fighting her cancer I know she will prayers for my baby."
Garcia told the public that her daughter had only months to live, according to investigators.
Child Protective Services tipped sheriff's deputies off to the alleged scheme on Oct. 22 and accused her of organizing fraudulent cancer fundraisers.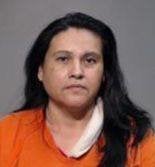 Authorities said that no illness was found when Garcia's daughter was medically evaluated during the course of the investigation.
"During questioning, Garcia admitted to Investigators that her daughter had never been diagnosed with cancer, and that she had obtained monetary donations from various persons," the sheriff's office said in a statement.
Garcia was arrested Wednesday for exploitation of a child, a third-degree felony.
She was arraigned and held on a $10,000 cash bond. Online records show she has since been released.
CBS 4 reported that authorities have removed the little girl from her mother's home.
"The Hidalgo County Sheriff's Office is urging the community to verify and confirm information from fundraisers that they choose to participate in," the sheriff's department advised. "In many cases, asking questions and utilizing good common sense approaches can prevent someone from being the target of a fraudulent scheme. Legitimate organizations, groups, or persons who are fundraising will have ways to verify and confirm information about their events."
Attempts to reach Garcia for comment were not successful.
PHOTO GALLERY
Stunning Underwater Healing Photos of Cancer Survivors
REAL LIFE. REAL NEWS. REAL VOICES.
Help us tell more of the stories that matter from voices that too often remain unheard.