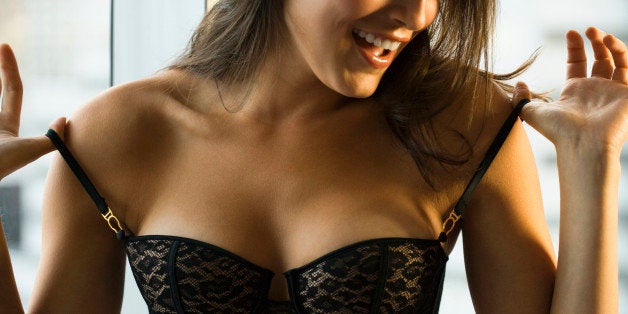 A mother in South Carolina called sheriff's deputies on her son this week after finding porn playing on her living room TV.
"She stated that when she entered the residence, her 15-year-old son was in his bedroom," reads the police report. "[Her] daughter turned on the TV and porn was on."
According to the report, the 40-year-old mom "immediately turned off the TV" and ushered her 2-year-old daughter out of the room, before calling the police on her son.
When a sheriff's deputy arrived, the mother, whom HuffPost is not identifying to protect the teen's privacy, said she had several problems with her son's behavior recently.
"[The mom] requested that a report be done to document ... her son's behavior and due to her daughter being exposed to porn," the police report reads.
According to Lt. Kevin Bobo, the sheriff's office did not make an arrest or issue a citation.
"I don't know of any South Carolina law that was broken," Bobo told HuffPost on Thursday.
However, the teen's mother did complete "a voluntary statement" detailing the incident, according to the police report.
The mother, who was identified as a local real estate agent by The Smoking Gun, did not respond to a HuffPost request for comment Thursday.
Bobo said the 911 call was the first of its kind for his department.
"Is it unusual for a momma to call the police on teenagers looking at porn? Yeah, it is," Bobo said.
Like Us On Facebook |

Follow Us On Twitter |

Contact The Author
Related
Popular in the Community