After a teacher sent her daughter to the principal's office for a skirt deemed suitable for "clubbing," one mom is speaking out.
On Sept. 21, Reese Franyo, a 6th-grader at Moultrie Middle School in Mount Pleasant, South Carolina, wore a denim skirt, a school T-shirt and ankle boots to school. While walking to class, a teacher told Franyo she looked like she should be "clubbing" because of the skirt and sent her to the principal's office.
Her mom, Suzie Webster, later received a call that her daughter's outfit did not adhere to dress code and that she had to come to the school.
Webster told The Huffington Post that when she arrived at the school, she measured Franyo's skirt with a ruler and she and the principal, Ryan Cumback, determined that it met the dress code requirement of being no more than five inches above the crease of her knee. Cumback told Franyo she could continue wearing the skirt, but the student chose to change into pants after being "humiliated," according to her mom.
Webster told HuffPost that when her daughter left to change, Cumback said the dress code was meant for both boys and girls and that the school has had problems with boys wearing shorts that didn't meet the length requirement. She also said he added that girls should especially be careful of what they wear.
"He proceeded to go on and said he has a great concern for the girls because you know how boys are at this age and when girls dress a certain way, boys can have inappropriate thoughts and responses to the way they're dressed," Webster said. "And at that point I said, 'Please stop talking, please don't say anything else.'"
Webster said Cumback repeated his message to her daughter when she returned from changing. Frustrated, she wrote about her meeting with the principal on Facebook and shared a photo of her daughter in the skirt she wore. As of Tuesday, the post has gotten more than 1,400 reactions and 1,000 shares.
She told HuffPost that her concern is not with the dress code's existence, but the administration's "interaction" with it, which she echoed in her post.
"I understand there has to be a line, but shouldn't the emphasis be on teaching our sons to be gentlemen and focus on their school work, not how much skin our daughters are showing?" she wrote on Facebook.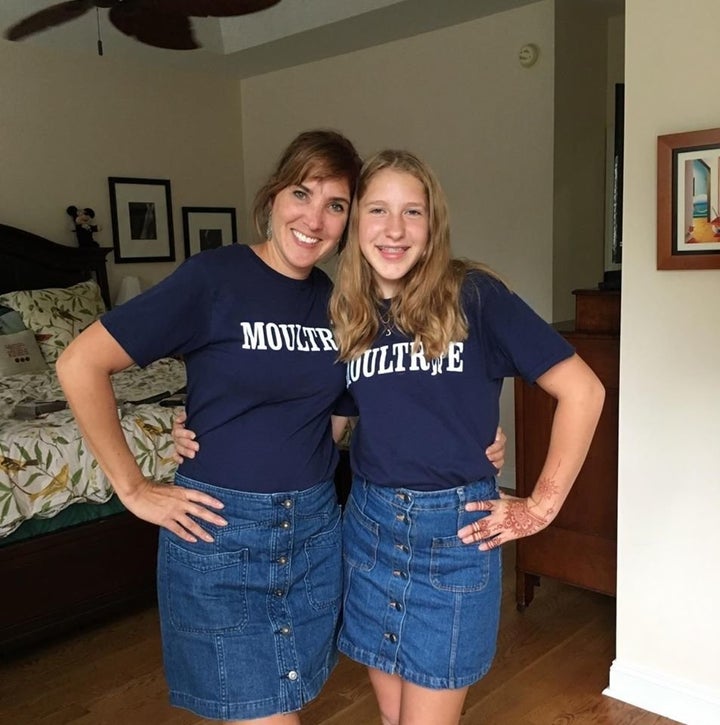 Andy Pruitt, director of communications and technology for Charleston County School District, told HuffPost that he believes what Cumback said to Webster was "misconstrued or maybe misunderstood."
"It's not that Ms. Webster did anything to try and lie about this, but she might not have, in our opinion, heard exactly what Principal Cumback was saying when it comes to distraction," he said.
The director went on to say that Moultrie Middle School has had a problem with boys wearing a type of trendy shorts that are shorter than the dress code allows. According to him, what Cumback meant by his comments did not involve how much skin girls reveal.
"His point was that the boys and the girls are distracted from learning in the classes because they're so worried about what each other is allowed to wear," he said.
Webster is adamant that Pruitt's interpretation of what Cumback said is not accurate.
"That's not what he said at all," she told HuffPost. "There's definitely a dispute there."
The mom did tell HuffPost that the teacher who made the "clubbing" comment about Franyo's skirt told her daughter the next day that she meant it as a joke. Pruitt confirmed that Cumback corrected the teacher and that no one in the district supported the comments.
Webster said she and her daughter have not heard from the principal, though she plans on reaching out to discuss having a meeting with him in the future.
After joining Webster for a radio show appearance on Monday, Pruitt said he thought he had a "positive conversation" with the mom both on-air and off. He mentioned that he is open to meeting with her again to discuss more about the dress code.
"This is something that she spoke very passionately about and it's definitely worth my time at least as director of communications to hear her side of things and to figure out is there some kind of fix, is there some kind of remedy moving forward that we can work together on as a school district and as this parent and anybody else that has these concerns," he said.
Webster agreed that her conversation with Pruitt on-air "went fine." She clarified that her intention with her post was not to get Cumback fired, but to raise awareness about the problems with the way some administrators treat dress codes and, more specifically, the way they view girls' bodies.
"I'm hoping that we can kind of use this opportunity here at least in Charleston to try and move forward and make some positive change," she said.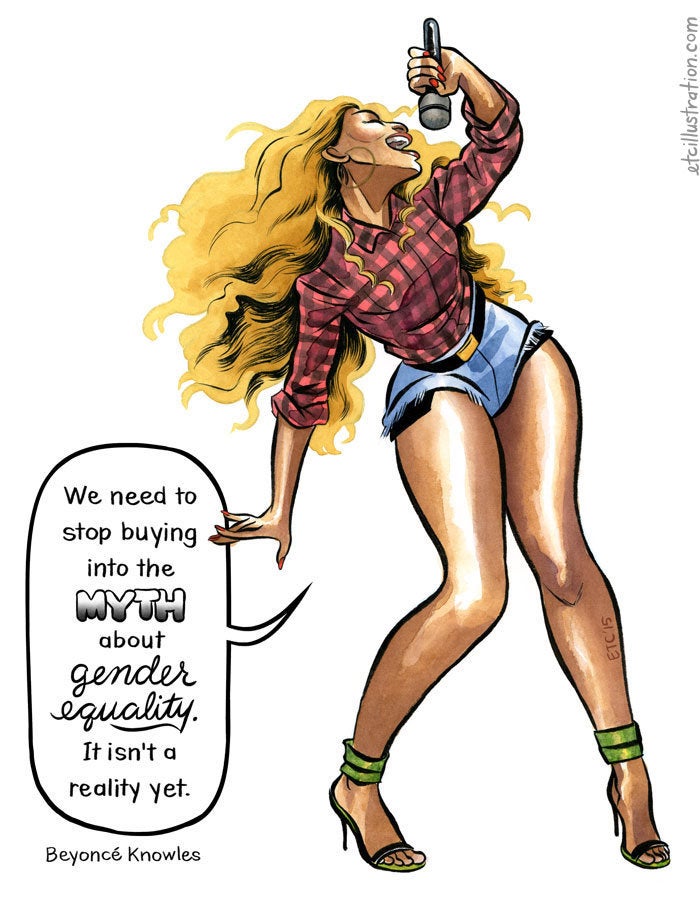 10 Women On Why Feminism Still Matters