Photographer Mary Maloney says she started off 2017 in "a perfect way." On the second day of the year, she snapped photos of a proud mom holding her rainbow baby.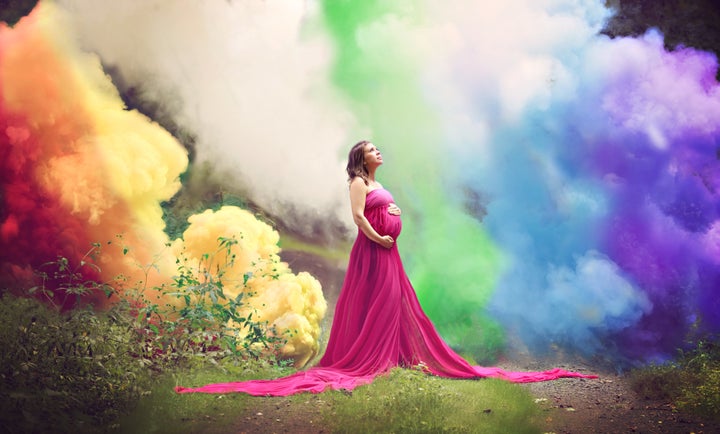 Jessica has since welcomed her rainbow baby, and Mary had the chance to photograph the proud mom and her daughter. The photographer is working on a breastfeeding series and learned that Jessica wanted to be a part of it. Mary wanted to highlight that Jessica's daughter is a rainbow baby, so she provided the mom with a rainbow dress and a veil for the infant. Mary told The Huffington Post that the photo shoot was quick because of the cold weather in Massachusetts, and according to her, Jessica's daughter was a natural.
"Her daughter did perfect," she said. "Not a peep. A complete angel."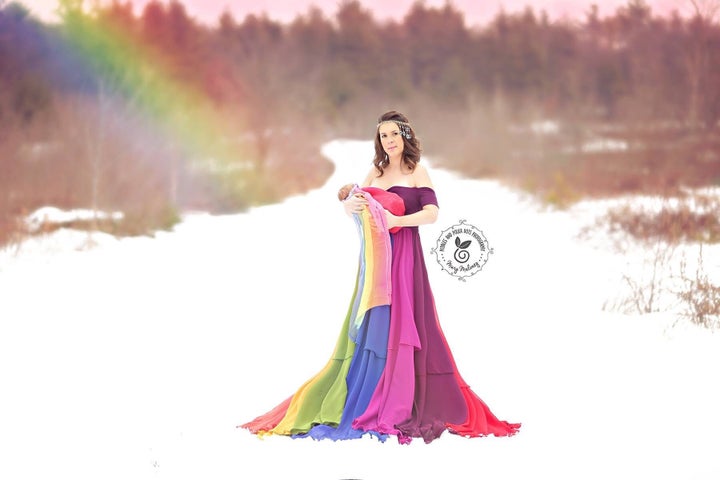 Mary told HuffPost that though the shoot was short, taking photos of Jessica and her daughter was an emotional experience.
"For me, sitting back 20 feet with camera in hand and taking the photographs, looking at Jessa in her rainbow dress and holding her new baby she had awaited for so long, it was the most peaceful wave of emotion that came over me," she said.
She also has a touching way of describing Jessica's daughter. She calls her "the rainbow after the storm."
To see more of Mary's work at Pebbles and Polka Dots Photography, head to her site.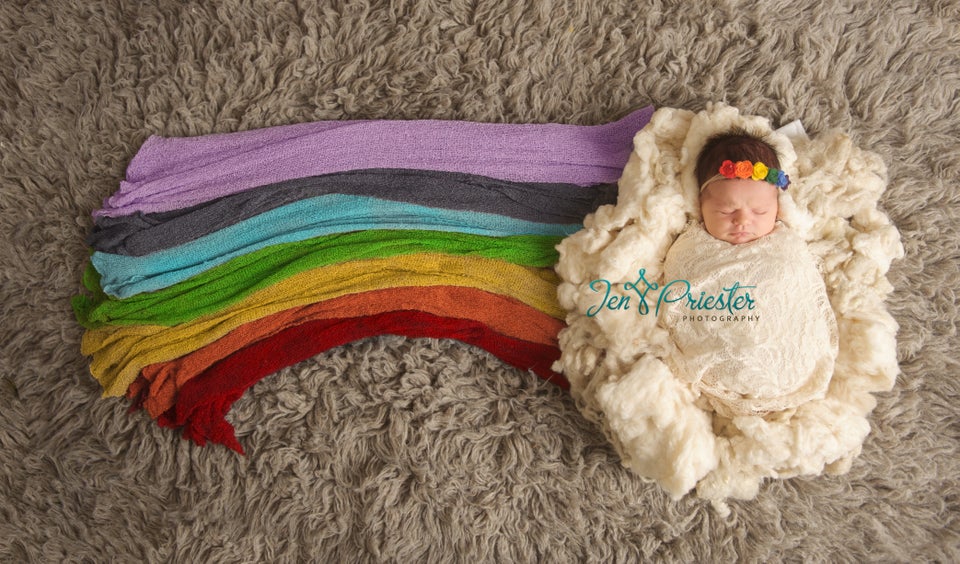 Gorgeous Photos Celebrate Rainbow Baby