In a truthful post, parenting blogger Shannon Peterson reminds moms and dads that there's so much more behind the filtered photos of social media and the perfect lives they represent.
Earlier this month, the mom of two wrote a blog post and a condensed Instagram post about a particularly difficult day when her 4-month-old was having a hard time nursing, forcing Peterson to attempt to breastfeed him for three hours while sitting on a stability ball. In her post, Peterson offered an honest description of what was going on around her.
"Our house was (is) a mess, my breakfast (lactation smoothie) sitting abandoned behind me, dirty hair and desperately in need of a shower (and 5 minutes without someone touching me) ― and at the brink of tears," she wrote.
Peterson, who also has a 3-year-old, wrote that this is who she is most days, not a "put-together human who has her act together" and not a "mom who can juggle working from home, kids, etc."
Peterson told The Huffington Post she has experienced postpartum depression and anxiety recently and that she felt motivated to post a more honest view of parenthood after seeing seemingly perfect photos and posts on her social media feeds.
"Scrolling through my feed is hard ― seeing all these beautiful moms with their hair and makeup done every day, perfectly put together left me wondering why I couldn't be that," she said. "Why I couldn't do what they're all doing. Why my pre-pregnancy jeans are still too snug, why my living rooms aren't perfectly styled and pristine, why I don't always feel the 'motherhood is beautiful' words that are shared. I have been feeling so uninspired and, quite frankly, pretty emotional about not measuring up."
She found a photo her husband took and decided that with this post, she wouldn't try "to portray perfection or anything close to it" and hoped it wouldn't backfire.
It certainly didn't. In about two weeks, Peterson's post has been liked more than 2,000 times. She's heard from many other moms who felt the same way she did about social media and thanked her for her honesty.
"So many women shared that they were in the same position and feeling lonely and defeated, just like I was and am," she said. "My inbox was flooded with messages of other moms offering words of encouragement and empathy, and it just felt good to connect on such a huge level with so many other parents across the board."
Peterson described social media as a "double-edged sword," noting that she appreciates networking with people online.
"I love that it allows me to connect with so many other like-minded women, to share my story, and to find and give support, but it also kind of sets up these crazy high ideals of 'keeping up with the Joneses' that we can't ever escape," she said.
As for filters, Peterson both appreciates and dislikes them.
"I love me a good filter, but I hate how I agonize over what photos to post to make sure they will align with the look and feel of my feed," she said.
Despite these conflicting feelings, Peterson has found writing and sharing her feelings to be cathartic. She especially finds it comforting to shed light on parenting topics many don't discuss.
"I think it's really easy to forget about the need to share the hard things, because we all want people to know how awesome being a mom and parent can be," she said. "But I also think it's really important to address the not-so-great stuff so that people know it's normal."
The HuffPost Parents newsletter offers a daily dose of personal stories, helpful advice and comedic takes on what it's like to raise kids today. Sign up here.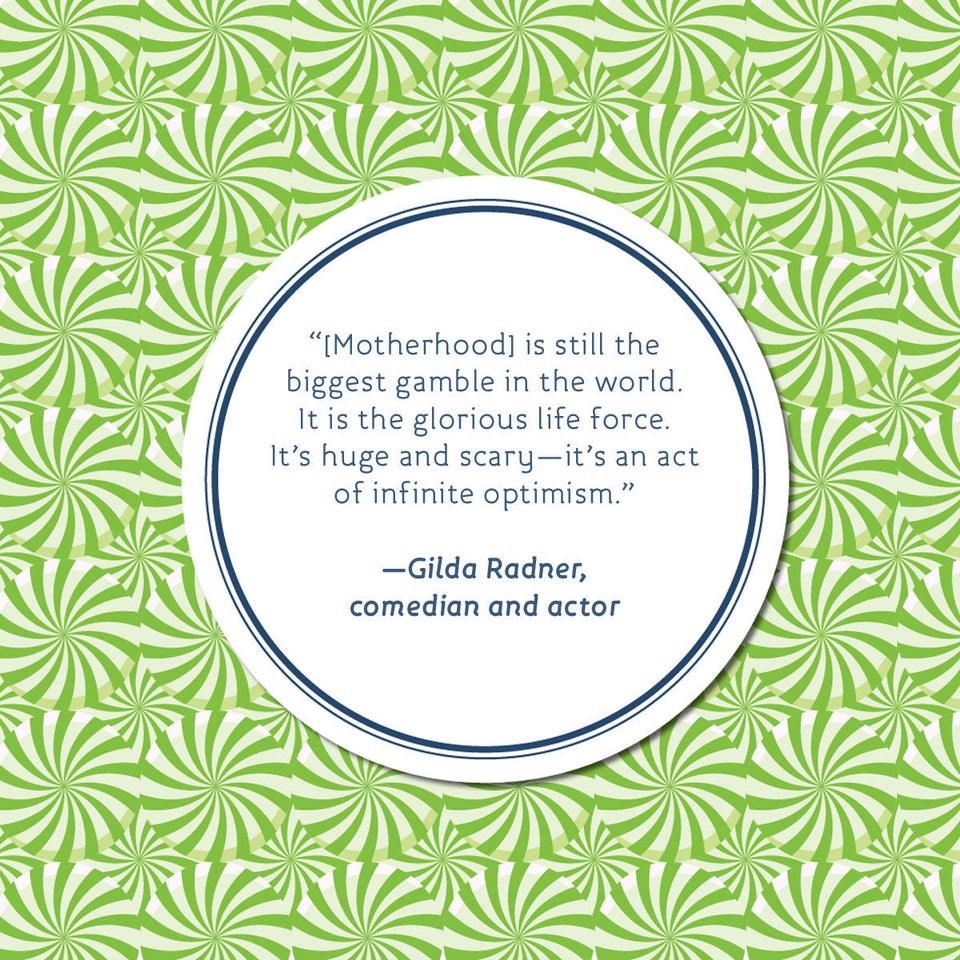 Quotes About Motherhood
Popular in the Community