Jael and John Pulcipher planned on having a lakeside wedding in late July, but their daughter had other plans in mind.
The Michigan couple had arranged for their big day to be on July 29, so they could be married before Jael gave birth to their first child, a daughter they named Briar, UpNorthLive WPBN reported.
That same day, though, Jael went into labor (after her water broke a few days before) and the couple welcomed their daughter six weeks early. Since their family and friends had already traveled into town for their big day, the couple decided to have a makeshift wedding at the hospital, and Jael walked down the aisle a mere five hours after giving birth.
"I told her, 'If you can't come to the wedding, then I'm going to bring the wedding to you,'" John told UpNorthLive WPBN. "So that's what we did here, but it took everybody. This isn't anything that I could do by myself."
The couple were wed in the hospital's conference room. Little Briar was even able to make a brief appearance.
"My favorite moment was to get to hold Briar together in front of all of our guests," Jael told Babble. "It was a teary-eyed moment for all of us."
"We can't wait to live out the rest of our lives together," he said.
To learn more about Briar, head to the GoFundMe page set up by her parents.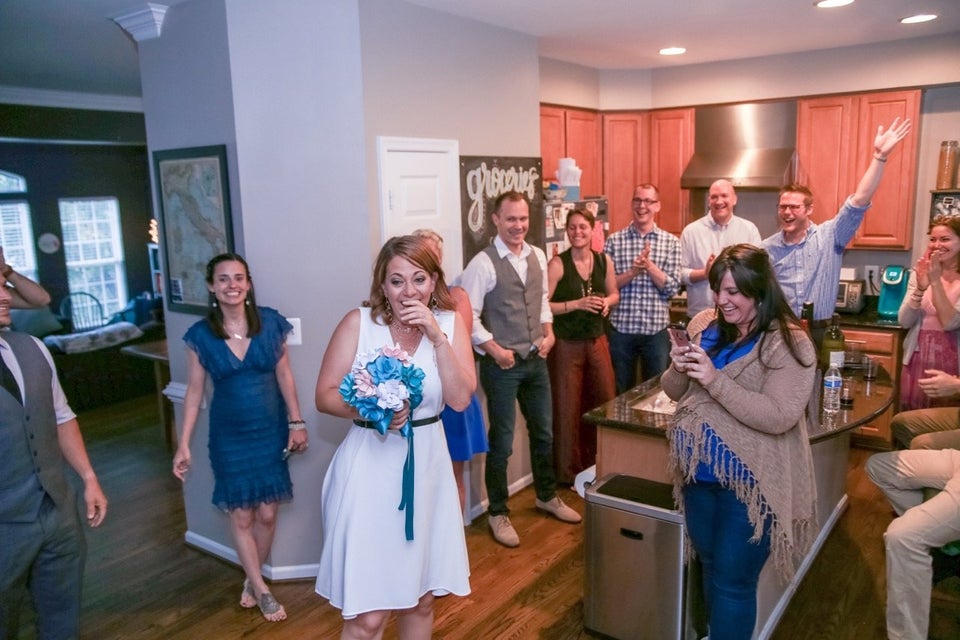 This Bride Had No Idea Date Night Was Actually Her Wedding Night