First day of school? More like "first day of freedom," at least according to one mom.
Meghan Oeser, a mom of six who blogs at The Ultimate Spoon, posted a photo on Facebook on Wednesday to mark her children's first day of class, and it's not the typical back-to-school pic popping up on your Facebook feed. The comical photo features Oeser sipping on a bottle of Malibu rum through a straw and holding a sign that mimics the ones kids hold on their first day of school that includes their ages and hobbies. What sticks out on Oeser's sign is the "Mom's First Day of Freedom" banner at the top.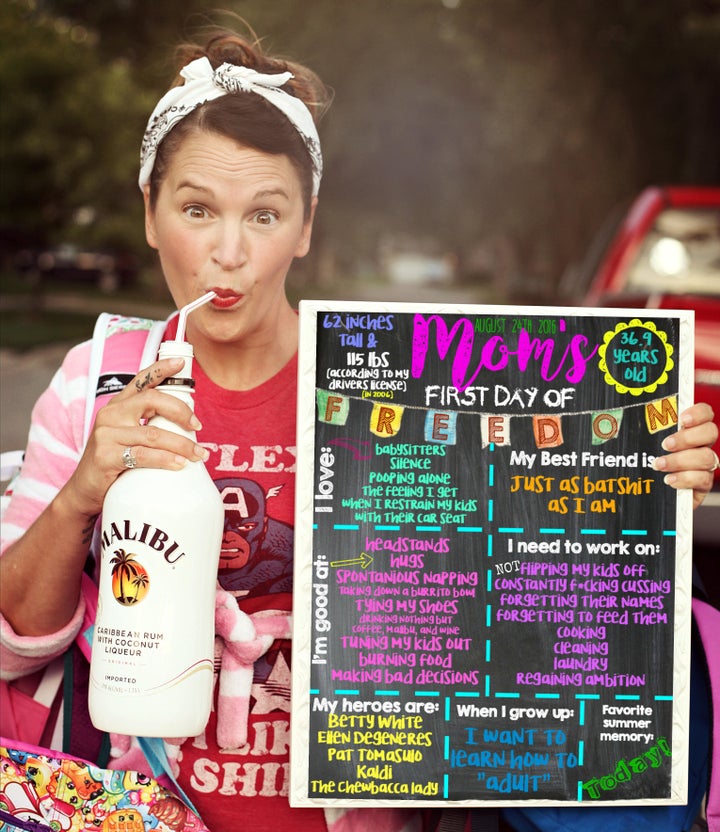 Oeser's back-to-school board shows her interests, which include silence, "pooping alone," and "spontaneous napping." She also notes that she could use some work on laundry and not forgetting her kids' names.
In the caption of the post, Oeser wrote that she's a stay-at-home mom who loves "the s**t out of [her] kids," but knows the chaotic reality of being a parent.
"I'm a SAHM [stay-at-home mom]. I AM blessed. I wouldn't have it ANY other way, but S**T…I'm DONE!!!" she wrote. "Momma's tired."
The mom also hilariously summed up what she won't miss while her kids are away at school.
"I'm TIRED of f**king singing 'Let it Go,'" she wrote. "I'm tired of looking at their poop because it slightly resembles Sheepy from 'Doc McStuffins.'"
In two days, the photo has been shared more than 1,700 times. Oeser ended the post saying that all parents deserve to be celebrated, whether they're sobbing at the bus stop on the first day of school or slightly happy to have a break.
"All in all…we're all PARENTS, and we're in this s**t together."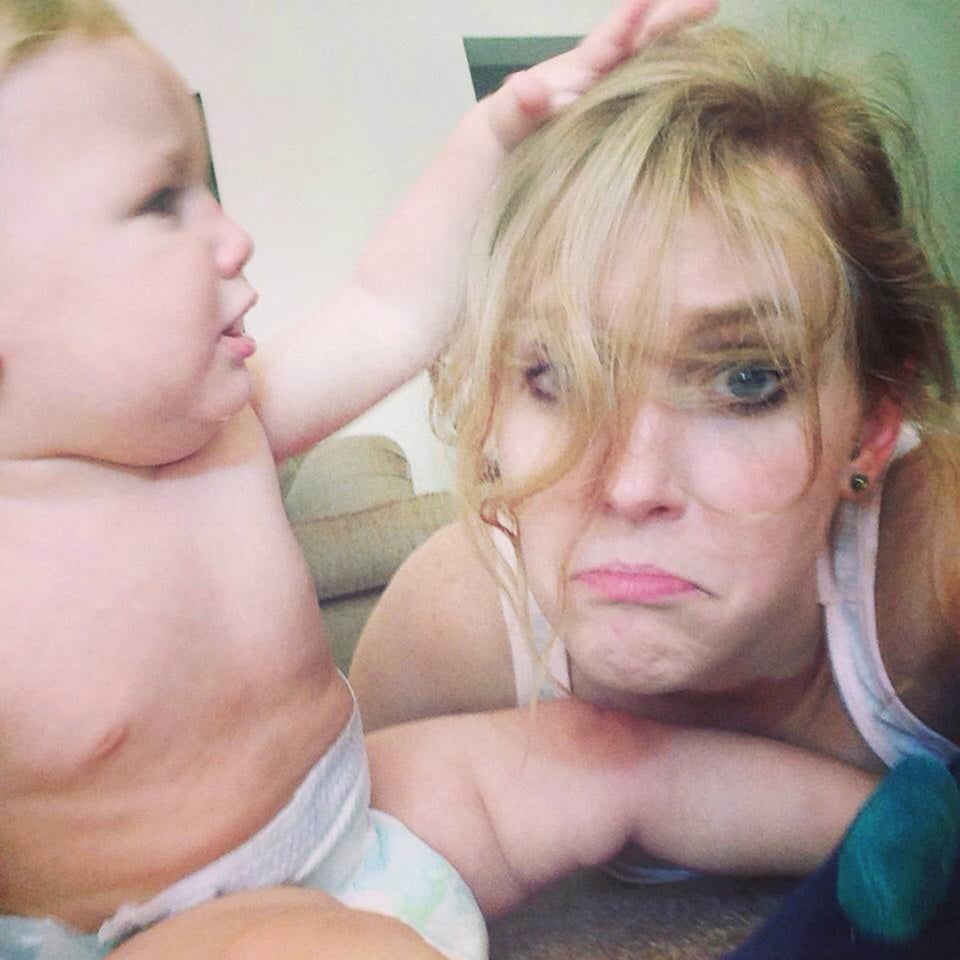 Moms' Honest Parenting Selfies