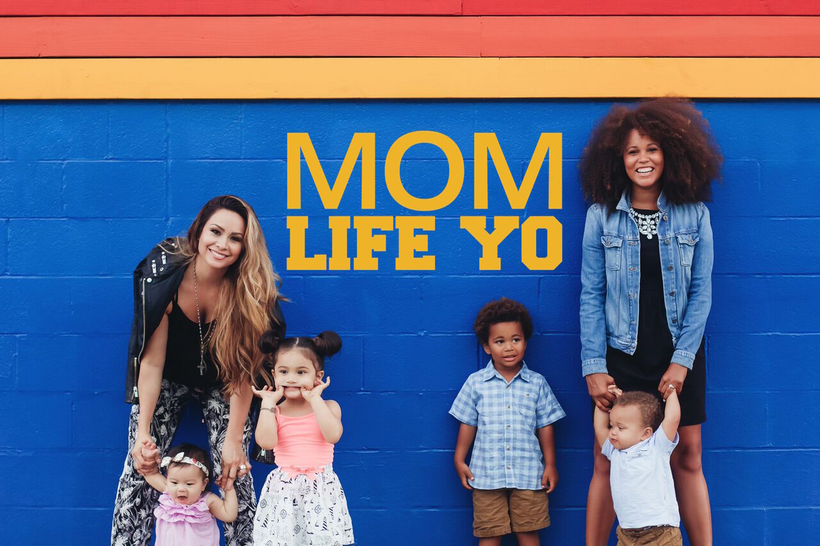 Lifestyle Entrepreneur, Diana Mae Fernandez, caught up with the dynamic Co-host, T Lopez during her interview at Dash Radio in Los Angeles, California. They spoke about woman empowerment, entrepreneurship and the importance of women - most especially working moms, supporting each other's respective missions.
D: Why was becoming a business owner/Entrepreneur so important to you?
T&B: We have always valued being entrepreneurs. We wanted to maintain that path because we didn't want our careers to supersede our dedication to our families and being involved mothers. Bonding time with the kids has always been a priority, so it was important to have the ability to work our own hours. Once they are in bed, we can step back into "work" mode without feeling as if we sacrificed precious time with our loved ones in order to progress our careers. Flexibility is key; it feels great to work some during the day and also spend quality time with the kids. Being business owners has added extra stresses and difficulties, but being able to set our own hours has been a wonderful trade-off.
D: How did you get your idea and passion for your concept?
T&B: When we became mothers, we bonded over the raw honesty of what we were both feeling on the inside and what was really going on behind the scenes at home.  Television and media typically painted these pristine images of motherhood that weren't necessarily our realities; we felt like outsiders. We wondered why no one talked about the chaotic, stressful, and sometimes hilarious moments that moms like us could understand and relate to. We KNEW we weren't the only ones who felt like we did not fit the "picture perfect" mold. We also knew how great it was to hear someone else say, "I get it! I didn't sleep last night, either. I'm wearing this jacket because there's spit up on my shirt underneath, and all I've eaten today are goldfish crackers." We decided we would create a non-judgmental space for moms to feel supported and hopefully have a laugh or two and breathe a sigh of relief. We made the Mom Life Yo show for radio because we felt it would be easier for multitasking moms to listen in while the show played in the background of whatever was going on in their day.
D: What's one of the biggest lesson learned so far as a startup?
T&B: The more success you have as a startup, the more work it will become for you. If you are as passionate about your brand as we are about Mom Life Yo, you will constantly want to give it more attention and energy. This comes with having to balance family and personal life that much more. We are exhausted, but we are so proud of what we have built thus far.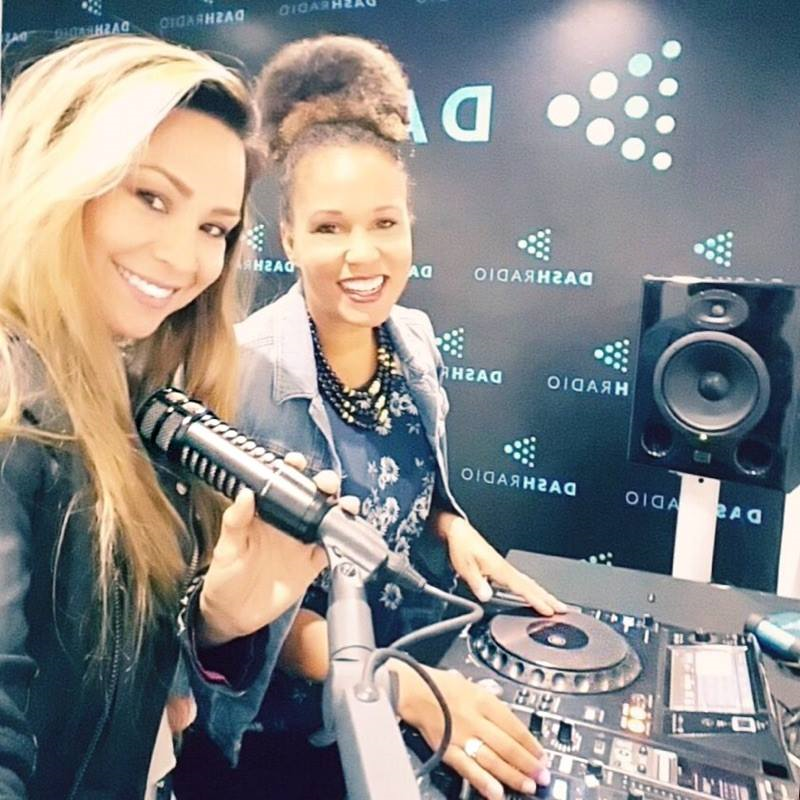 D: What are 5 main bullet points you want people to learn about you and why?
T&B: We are great friends on and off the microphone, but we don't always agree with each other—and we see that as a good thing.  Mom Life Yo was birthed out of a friendship of two real moms who had real conversations and different ways of dealing with all things motherhood. The conversations, whether we agree with each other or not, are very genuine. We often learn from each other, but that doesn't mean we see things exactly the same way.
Collectively we are an interesting mix of varied cultural influences. Breegan is African-American and Caucasian, and she was adopted by Caucasian parents. T Lopez is Mexican-American, and her husband is Chinese and French. We embrace all aspects of the cultural diversity within ourselves and our children, and we incorporate them into what we discuss on the radio show. By identifying with more than one particular racial profile, we believe that we open up opportunities to identify with almost everyone we work with and talk to.
We are real enough to admit that we do NOT have it all together. But, we are striving to live our best lives, learn along the way, and help others who want to do the same. We have the radio show, thriving businesses and lives with kids to balance. Every day presents unexpected challenges, and we tackle them with the knowledge and wisdom we have. We make mistakes, and we learn from them. Some days the world gets our best, and some days it doesn't. But each day we give every challenge our all and continue moving forward.
T Lopez is a TV host, actress, recording artist and performer. She has toured internationally with Enrique Iglesias and Marc Anthony and recorded with Grammy winners Timbaland and Rodney Jerkins as an artist on the New Orleans-based Cash Money Records label. She has hosted the Latin American Music Awards and had roles on TV shows such as The Suite Life of Zack and Cody, Charmed and CSI: Crime Scene Investigation.
Breegan is an entrepreneur and interior designer who builds and redesigns luxury homes as her primary profession. She specializes in designing residential and commercial developments and creating dream spaces for entertainers and celebrities. She is expanding her professional brand with several future product lines and real estate endeavors in southern California.
D: To what do you attribute your success?
T&B: We work hard to build our strong community of moms, and we remain consistent in those efforts. Moms know they can count on us every single week to share honest stories they can relate to. They trust us to bring them new information about what's going on in the world as it relates to motherhood, kids and family in general. We don't take that trust lightly.
D: What's the most unique thing about your brand, and why?
T&B: We're willing to be extremely authentic and vulnerable with our audience. We're self-deprecating moms who also feel empowered in our motherhood and womanness. There are aspects of being a mom that make us feel powerful, but there's a sincerity that allows us to laugh at ourselves and talk about the difficulties of the journey. Because Mom Life Yo was born from such an honest place in our hearts and experiences, the feedback and reception we have been getting from listeners has been very positive. Moms around the world identify and connect with the pressure of maintaining the image of perfection and often not-so-narrowly missing the mark. It's an honest dialogue that links or bonds moms, something rarely seen or felt in the motherhood universe.
D: If a stay at home mom wanted to start a global brand like yours, what three best motivational pieces of advice would you give them?
1. Just start! Wherever you are with whatever you have, start! You will learn what you need to know along the way. It will never be perfect—it doesn't have to be. A brand is going to grow and evolve, so it's virtually impossible to have the perfect start. Trust that, and get going—today!
2. Write out exactly what your brand is and will be, and be specific! This will give you a tangible vision to work toward, so that you can avoid getting sidetracked and losing focus. You will regularly be able to remind yourself which opportunities are relevant to your brand vision and which opportunities you should decline.
3. Don't be afraid to ask for help. Moms are especially bad at asking for help because we are so used to being the help that everyone needs. But everybody needs somebody. Talk to people who inspire you. Be open to others' suggestions while standing strong in what your original concept is.
Calling all HuffPost superfans!
Sign up for membership to become a founding member and help shape HuffPost's next chapter
This post was published on the now-closed HuffPost Contributor platform. Contributors control their own work and posted freely to our site. If you need to flag this entry as abusive,
send us an email
.