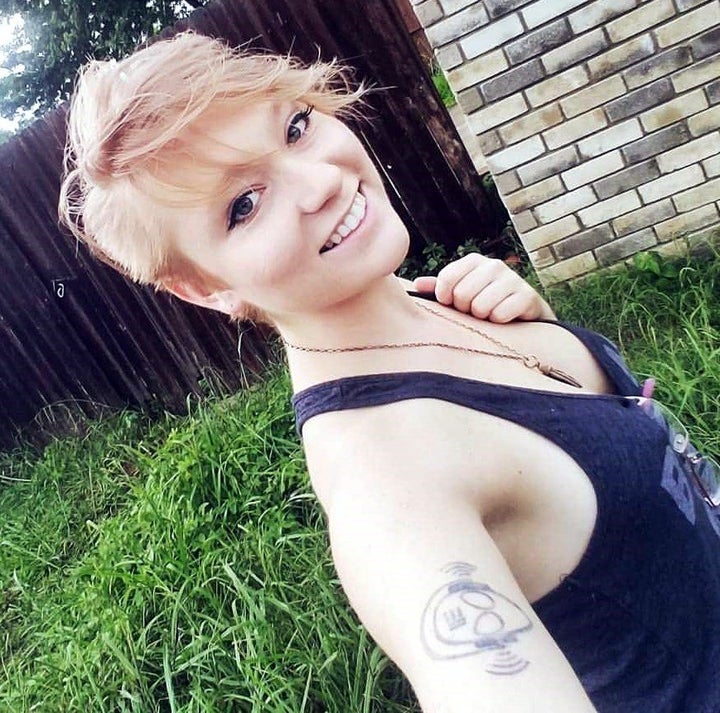 As soon as Debbie Lane got clearance to drive after cataract surgery, she filled her pickup truck with used patio furniture and carted it to her only child in Plano, Texas.
Meredith Hight, 27, was going through a divorce after six years of marriage, and her house needed a makeover. Lane, who lives in Georgia, was eager to help. So for a week, the mother-daughter duo worked side by side to transform the space. They split the cost of a new sofa. They painted the old plastic patio furniture a beige taupe so the Texas dirt wouldn't show. They planted bright flowers in the garden. They picked out floral cushions and big green umbrellas, which gave the patio an outdoor cafe feel.
After a few days of cleaning, primping and rearranging, the house finally felt like Hight's again. Lane said her daughter was visibly relieved to be in the final stages of separating from Spencer Hight. Her husband had been abusive to her, Hight told her mother, and physically attacked her on two occasions. 
"She was looking forward to reclaiming her life," Lane said. "It was like getting the biggest monkey in the universe off your back and being able to walk freely again."
Lane hugged her daughter goodbye on a Wednesday. Hight was excited about the coming Sunday, as she was hosting a football watching party for a group of friends. It would be her first gathering in her new and improved house and a chance for her to start over. Hight, who was a merchandising supervisor for Coca-Cola, was also celebrating her recent decision to pursue an MBA.
It ended up being the last night of her life.
According to police, her estranged and heavily armed husband crashed the party on Sept. 10 and opened fire, killing her and seven of her friends. He was fatally shot by a responding police officer. As the massacre had eight victims, it earned the unenviable title of the deadliest mass shooting of the year, matched only by another domestic violence shooting in Mississippi.
According to research collected by Everytown for Gun Safety, a majority of mass shootings ― defined as incidents where at least four people are killed, not including the perpetrator ― involve domestic violence. Between 2009 and 2016, in 54 percent of mass shootings the perpetrator shot a current or former intimate partner or family member.
Lane got a call around 1 a.m. on Monday morning that her daughter's house was surrounded by police. Immediately, she said, her mind turned to Spencer.
"He was a gun person," she said. "He was the only one I suspected."
According to search warrants acquired by HuffPost, Spencer showed up at a local Plano bar that Sunday night carrying a knife and a loaded firearm magazine. Timothy Banks, an employee of the bar, asked Spencer to take the items back to his car and escorted him outside. But when Spencer opened his trunk, he asked Banks to avert his eyes. That aroused Banks' suspicion, and he and another bartender followed Spencer as he left the bar. When they saw him pull up to Hight's home, they called 911.  
By the time police arrived, it was too late. One woman who survived the shooting told police that she saw Spencer inside the home with what appeared to be a rifle and heard gunshots.
"Did you really have to do this?" Hight asked her estranged husband before he fired again, the witness said.
When HuffPost spoke to Lane, she had just gotten back to Georgia. She and her husband drove to Plano as soon as they heard about the shooting, and did not return for 16 days. When they did, they came home to more obstacles. They had lost power during Hurricane Irma, and their fridges were full of rotting food.
"We know we are in a new normal and we will never be the same," she said. "We are just trying to take things in stride."
Lane described her daughter as brilliant and driven, saying Hight started college in a dual enrollment program for accelerated students when she was just 15. She got a degree in mathematics and was excited about going to graduate school for business. 
Hight didn't tell her mother about her husband's abuse until after she filed for divorce.
"She was so independent," she said. "I am sure she was tremendously embarrassed by having made a decision that included him in her life."
Lane said she knew many of Hight's friends who were slain alongside her, calling them wonderful people.
"Whenever we came into town, her friends came over to see us, watch a movie, watch a football game, have a beer," she said. "It just broke our hearts that her best friends were targets, simply because they were friends."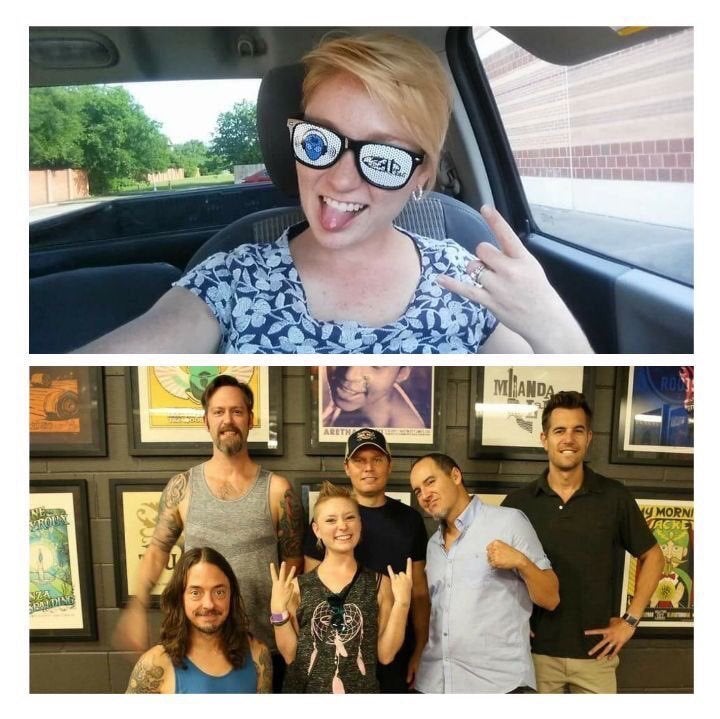 Lane and Hight shared a special bond over 311, a rock band from Omaha, Nebraska. When Hight was 18, she introduced her mom to their music. They both fell in love with it and started attending concerts together. For the past two years, Lane said, they went on a cruise with 311.
"The message of their music is about positive living," she said. "Whenever we'd go to one of their performances, we were celebrating us through that music."
In a statement, 311 frontman Nick Hexum said he was sad to hear about Hight's murder.  
"Someone sent me a photo of her and I thought, 'Yeah, I remember her. Always smiling.' I'm glad to know she found some joy in being part of the 311 community," he said. "This is a tragic case of domestic violence. We wish her peace - and we send our love to her family & friends."
For Lane, she said her new life goal is to learn how to move past hatred and anger. "Unless I can get past it, I am not free," she said.
She urged other parents to talk to their children about domestic violence if they notice that something is off with their partners.
"Have the nasty conversations that are required to address it," she said. "Absorb their resentment and keep pushing to get these problems addressed and get your child out of the relationship."
She added that she doesn't want Hight to be remembered as simply a domestic violence murder statistic.
"I know she won't be, because she was so much more," she said.
Calling all HuffPost superfans!
Sign up for membership to become a founding member and help shape HuffPost's next chapter