An Illinois mom's Facebook post is shedding light on the experiences of kids with special needs.
Kristen Miller Rumphol has two children, a 12-year-old daughter named Mackenzie and an 11-year-old son named Brandon, who has Down syndrome.
After spending a day with her kids at a public pool in Algonquin, she felt inspired to write an open letter about Brandon's experience there.
"Today while at the swimming pool my heart was breaking!" she wrote. "You see NO ONE wanted to play with my son. He would go up to other kids and say 'hi boy or hi girl.' He is still categorized as nonverbal and he is hard to understand but he was trying his best! Every single time the kids would either look at him weird and say nothing or just swim away."
She continued, "Brandon would look back at me with a look of disappointment. Not understanding why the kids were being mean to him."
Rumphol urged her fellow parents to educate their kids. "Tell your children that children with special needs want the same thing they do, they want to be accepted," she wrote. "They want to be included and treated just like every other 'normal' child. They want friends that won't judge them and will just accept them as they are."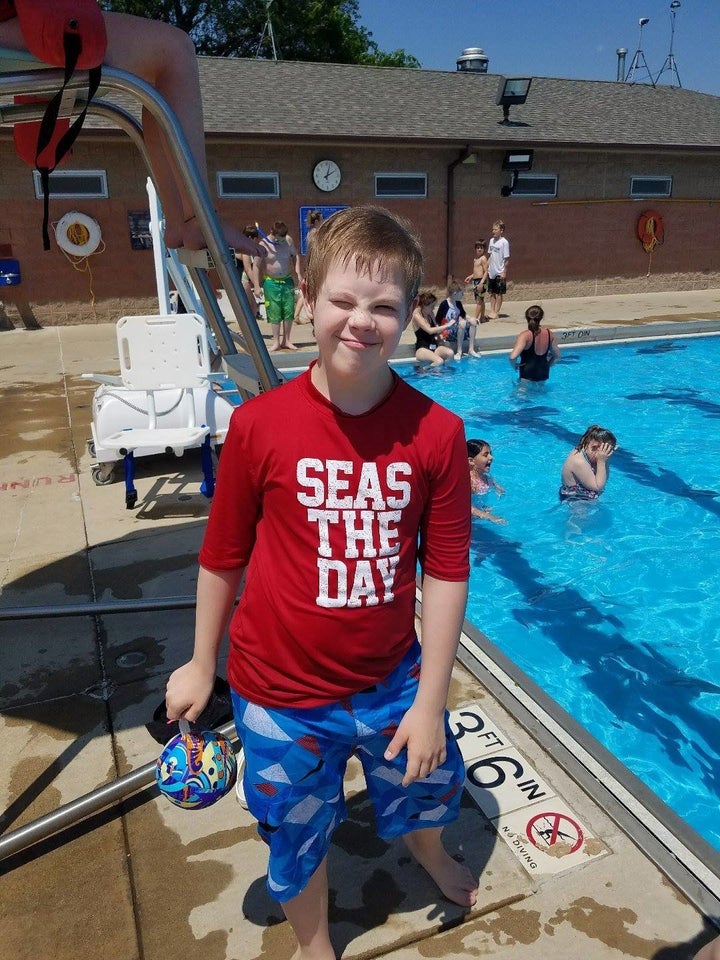 The mom's post had been shared over 15,000 times on Tuesday. Rumphol told HuffPost she wrote the open letter because she wants to see change in the way kids with special needs are treated.
"I want to see children taught kindness," she said. "I don't want to see other special needs children go through what Brandon did. It the very least parents can do to tell their children to smile and say hi. That is showing kindness."
She added, "I don't expect every child at the pool to play with Brandon but we all can be kind to one another."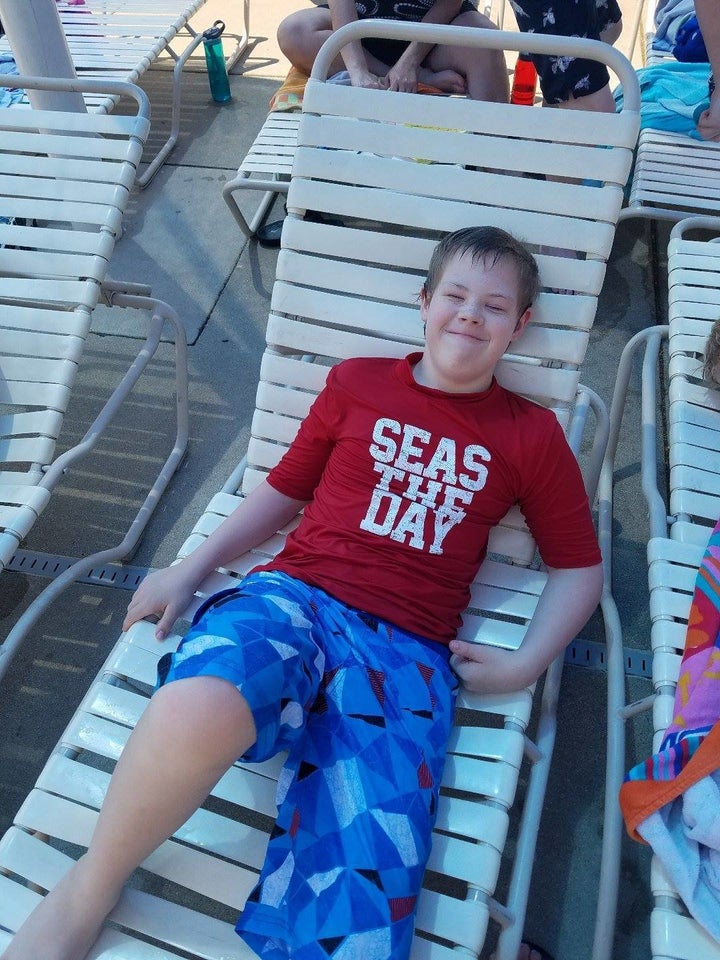 Rumphol said her son is a truly happy-go-lucky kid.
"He loves to give hugs to everyone," she said. "He is kind to everyone. He loves basketball and all things Thomas the Train."
The reaction to the Facebook post has been overwhelming for the mom ― but in a good way.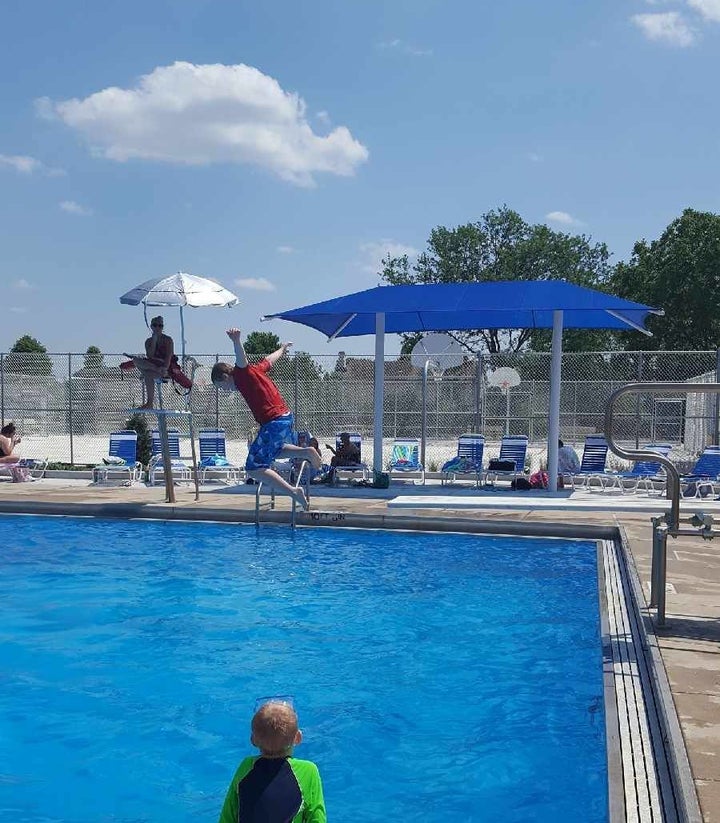 "So many people thanking me for writing this letter, thanking me for being the voice of so many family's with special needs children," she said, adding that she has received playdate invitations and care packages from around the country. Lifeguards also reached out to invite Brandon to their pools.
Ultimately, her goal remains as stated in the post.
"My hope is that parents will sit down and talk with their children," she said. "Have a open conversation about special needs children. Ask if they have any in their class at school. My prayer is that all who read this stop and realize that by one kind word or one kind smile, they can change a person's day for the better!"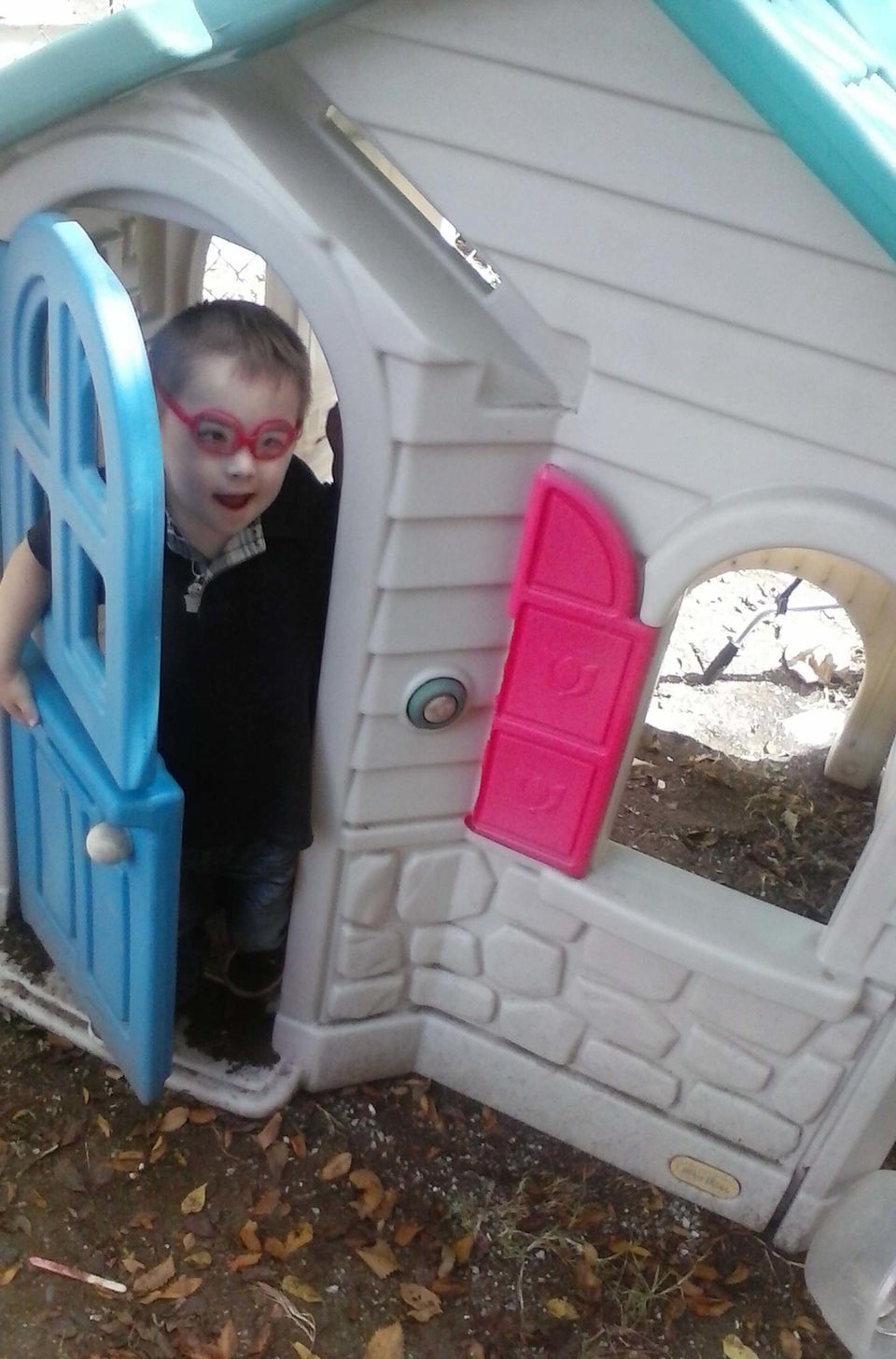 What Parents Of Kids With Down Syndrome Wish You Knew