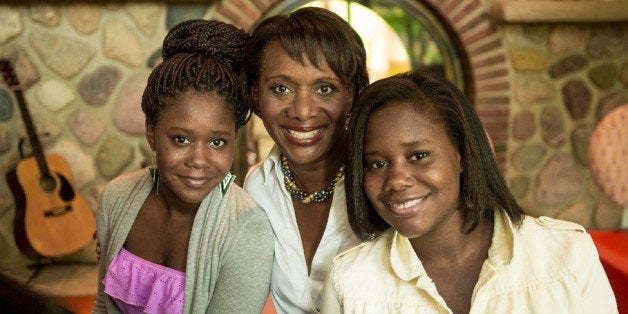 Written by Anthonia Akitunde
For as long as she can remember, Candace Matthews has always given 100% in all that she does. The youngest of 18 equally driven children, "I always just wanted to achieve," she says now. "My parents always said, 'Whatever you do, be the best at it.'"
After getting her bachelors of science from Carnegie Mellon, Matthews received her MBA at Stanford University in 1985, beginning what would become a long and storied path as one of the business world's most prolific executives, including years spent as president of the SoftSheen-Carson division of L'Oreal USA.
But there were two roles that took her a little longer to achieve: becoming a wife and mother. Matthews didn't find the man of her dreams, her husband Bruce, until she was 40, and a uterine fibroids diagnosis made getting pregnant difficult. After three failed intrauterine insemination attempts, the Matthews' chose to adopt, becoming parents to twin girls Sydney and Simone and a son Seth, now 15 and 8 respectively.
While becoming a mother hasn't slowed down her career, it definitely shifted its direction. Matthews left her coveted president position at L'Oreal to become the chief marketing officer of Amway, when the job demands were keeping her from her family when they needed her most.
"People were saying, 'Oh my gosh, you were the president of SoftSheen-Carson. How in the world would you give up that job?'" Matthews says now. "When things that are important to you are being compromised, you can't do it. I have a wonderful job [now] that sends me around the world doing things that I never envisioned doing."
What advice would you give young women who are entering the working world and want to be where you are right now?

I would advise them to find a mentor who is willing to be very honest. Many times, when you are so focused on driving your career, you don't take the time to reflect on the good, the bad, and the ugly in yourself. A good mentor does that with you. She doesn't allow you to say "Oh, well, this was their part." She'll say "What was your part of the situation? Let's talk about that. What are you going to do differently? Now come in here, cry, get it out, and put your game face back on, because you're going back out there to deal with it."
You want people to be very honest. You want people to say "This is the deal. Understand what's going on around you." And guess what -- it's not always going to be fair! So how do you distinguish yourself in a world that's not always fair? You deal with it in a way that doesn't compromise who you are or your values.
Carla Harris at Morgan Stanley wrote a book called "Expect to Win" that talks about having both a mentor and a sponsor. A sponsor is the person inside your company telling decision-makers what they need to know about you. A mentor is someone who can be outside your company telling you what you need to know about yourself. You need both to help you navigate your career.
When you're in a job, understand that it's a two-way street: what you are bringing to them and what skills they are helping you develop. You have to understand when the relationship is no longer mutually beneficial.
Realize that we've both given and received the best that we can at this point. That way, you can look at your career and say "What do I need to do next? What skills do I need to put in my arsenal? Where am I going to acquire those skills?" Then it becomes a journey versus staying in a role that's no longer a benefit to each party.
Support HuffPost
Every Voice Matters
Before You Go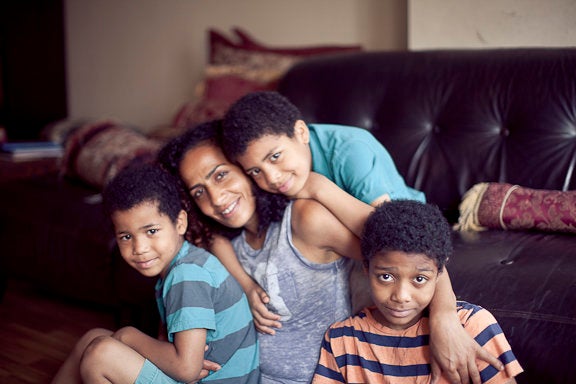 Mater Mea Moms
Popular in the Community