The day before her husband's vasectomy, Amber Cole decided to surprise her husband with something hilariously sweet.
Her husband, Matt, had his vasectomy appointment on Tuesday. The couple decided together that they were done having kids after welcoming their three boys.
On Monday, Amber baked a cake for Matt as "a treat to snack on while he was stuck on the couch" after his appointment. This was no ordinary cake, though. On the top in blue icing, Amber wrote, "I'm glad you can't knock me up!"
"It was truly the most fitting cake for the occasion," she told HuffPost. "He thought it was hilarious."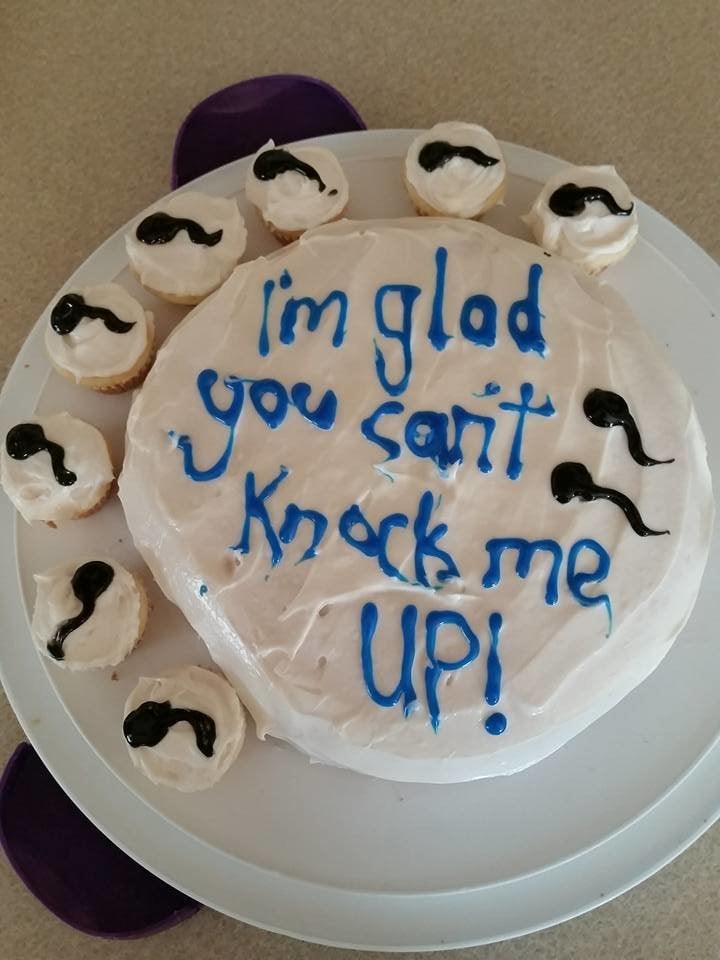 Amber and Matt's three sons are ages 4, 7 and 8. Amber described them as an "amazing little trio, but a handful for sure." The mom, who loves making cakes, figured something sweet would be a nice way to lightheartedly recognize her husband's upcoming appointment.
"I'm definitely no Buddy Valastro [from "Cake Boss"], but it's a fun, inexpensive way for us to celebrate," she said.
Amber had leftover batter, so she also made cupcakes. Keeping with the theme, she decorated them with "some little squiggle sperms."
"Almost like they were swimming away," Amber joked.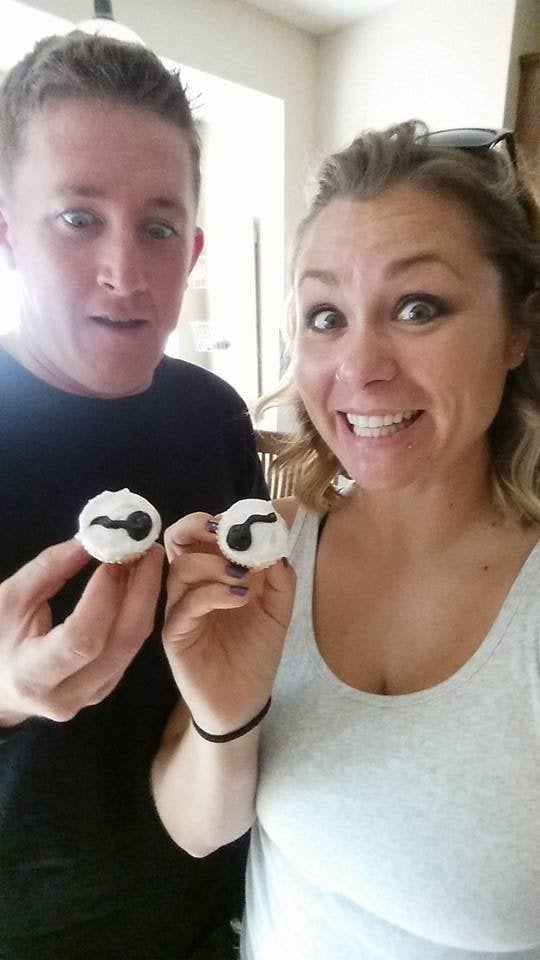 Matt had no idea Amber made the funny cake for him, and Amber said he "burst out in laughter" when he first saw it.
Amber told HuffPost that she and her husband keep things fun with jokes and "little prank wars."
"We have almost been married for 10 years and we really enjoy little things that make each other laugh," she said, adding later, "We hide from each other and pop out to give a scare here and there. It's definitely fun to get the kids involved. All in good fun, of course!"