A New York mom held nothing back while discussing her battle with postpartum depression.
"Have you ever felt that dark sinking feeling?" she wrote. "Like weights holding you down beneath water? Like your heart being ripped out of your chest? Like your stomach dropping? I felt all that and it changed me."
Burow told The Huffington Post that postpartum depression was "one of the scariest things" she's ever experienced. She said the anxiety she felt led her to make up "terrible scenarios" happening to her son to the point where should would make herself sick with worry. She also thought of different scenarios involving her death.
"I remember driving home from work to pick up my son one day and I was driving really fast on the highway," she told HuffPost. "I drove past this big metal sign and remember just having the urge to crash into it. But it was almost like something pinched me to stop me from thinking that. I quickly remembered that I was on my way to pick up my son."
The mom said these "selfish and messed up thoughts" made her realize that something was wrong and that she needed to seek help for the sake of her son. Though family members did their best to help, Burow found it difficult to put her feelings into words.
"Postpartum depression is really hard to understand from the outside looking in," she said.
Though she still has what she described as her bad days, Burow reminds herself to think about "the bigger picture" whenever she feels those same feelings that make her feel trapped. Her son also helps.
"Although I can't talk to my son yet and he doesn't understand any of this the love I have for him got me through this," she said.
In her post, Burow also reminded other moms that experiencing postpartum depression does not make them less worthy.
"I'm not sure why some go through this and some don't," she wrote. "Either way it doesn't make anyone more or less of a mother. It doesn't make anyone more or less of a human."
Burow was initially hesitant to share her story, but felt motivated because she feels postpartum depression is a topic that deserves more focus.
When asked whether she had any other encouraging words for moms experiencing similar thoughts and feelings, Burow said she never wants mothers to think they're "crazy, or helpless, or disgusting" for how they feel.
"Depression is real. Anxiety is real," she said. "It can be treated. You can get better. You have to."
Related
Before You Go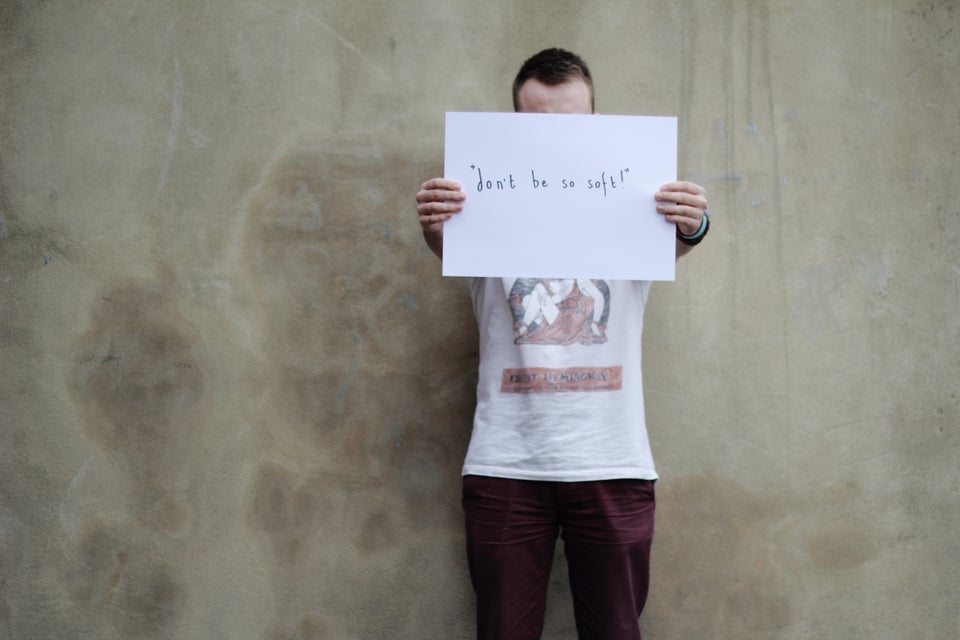 The Worst Things You Could Say To A Person With Anxiety