When Jodi Gholson Oliver announced her son is transgender, she didn't just announce it. She celebrated.
On March 27, Oliver, a hairstylist living in Las Vegas, posted a photo of a white stork delivering a blue bundle with the words "It's a BOY!" Along with the photo, Oliver shared a touching -- and joyful -- message about her 19-year-old son, Jes, who is transgender.
Yep, it's true! I am proud to announce that I have given birth to a bouncing baby boy on December 18, 1994. For about 18 1/2 years we thought he was a girl, who just happened to like bugs, tattoos, flames, skulls, snakes, lizards, etc, etc. Then one day Jes explained to us that he never felt like he was supposed to be a girl, always identified more as boy and therefore planned on living as a male (a term called transgender in case you are not sure). This is something that we have all seen over the years and I am so happy that he can finally feel like the person he was born to be! If you have any questions please feel free to ask me, as I will do my best to help you understand a concept that may be unfamiliar to you! If you think your question may be inappropriate, it probably is and I will probably not answer it!
She tagged it with a "feeling proud" emoticon.
"I thought when I made this announcement on FB I was just letting all of my friends and family know about recent developments in our lives and that telling everyone at the same time would just be so much easier," she wrote. "I had no idea this was going to affect so many people like it has."
"I've even read a few non-supportive comments, and that's ok," she added. "We do live in a country where we have 'Freedom of Speech' and without that I would not have been able to make my announcement."
In a separate comment, she gave another loving shout-out to her son: "I admire Jes for being brave enough to walk to the beat of his own drum all his life. He could have chosen the 'easy' road, but he chose to take the road that leads to 'truth', and by him taking this action, and all of us talking about it, the 'easy' road will eventually be the one that leads to 'truth.'"
Oliver was not immediately available for further comment.
Before You Go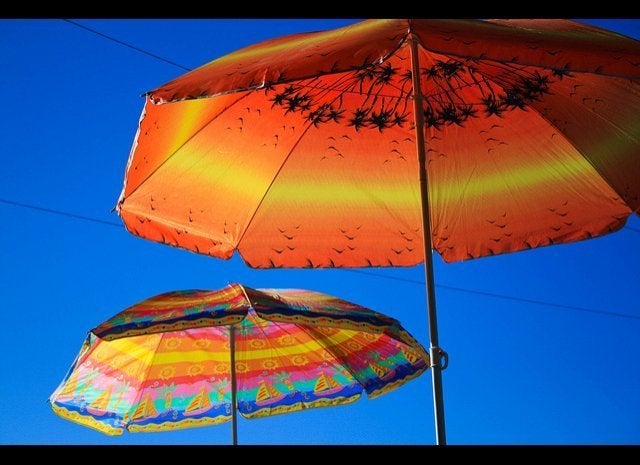 15 Things To Know About Being Transgender By Nicholas M. Teich