The apple never falls far from the tree.
When Belmont University student, Dalton Ross, decided to leave his hometown of Nashville, Tennessee, to study abroad in London last January, he came up with what he thought was a hilarious idea.
"I was settling in and wasn't talking to my mom as much," Ross told The Huffington Post. "So, I thought it would be funny if she got an unexpected package that was a life-size version of me."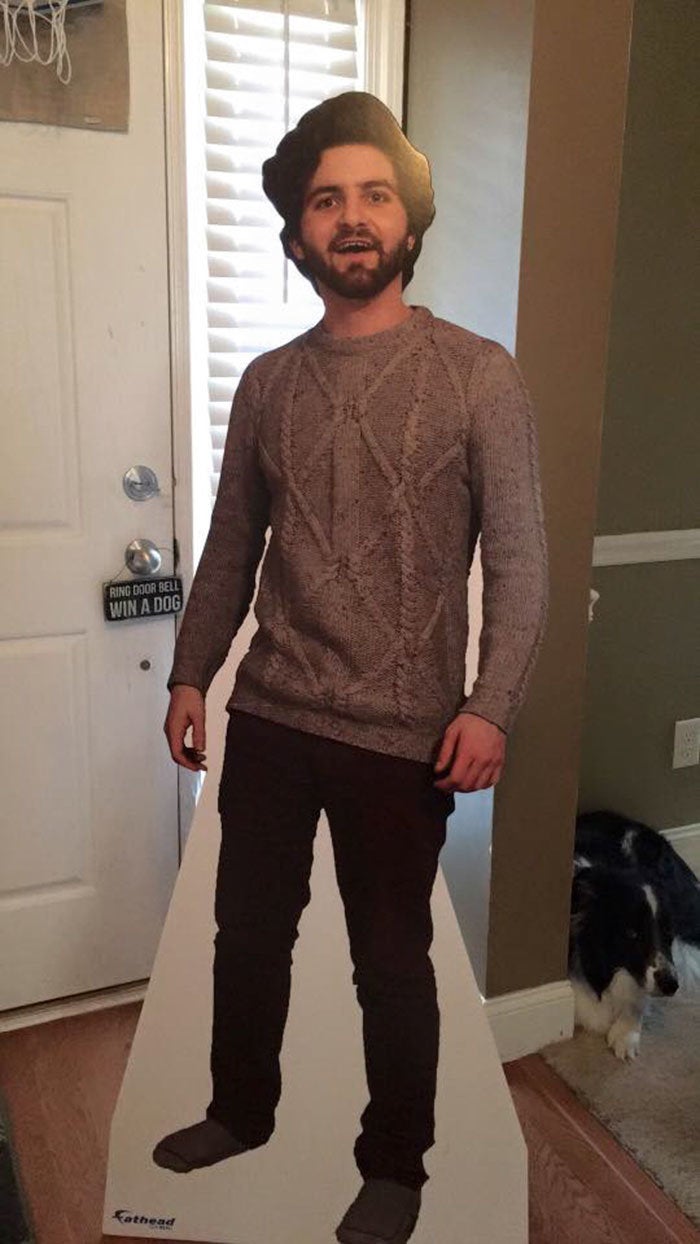 When Susan Talley, Ross' mom, got the package, she decided to prove that she had a sense of humor as well by taking her cardboard "son" out to a basketball game and snapping a picture of it: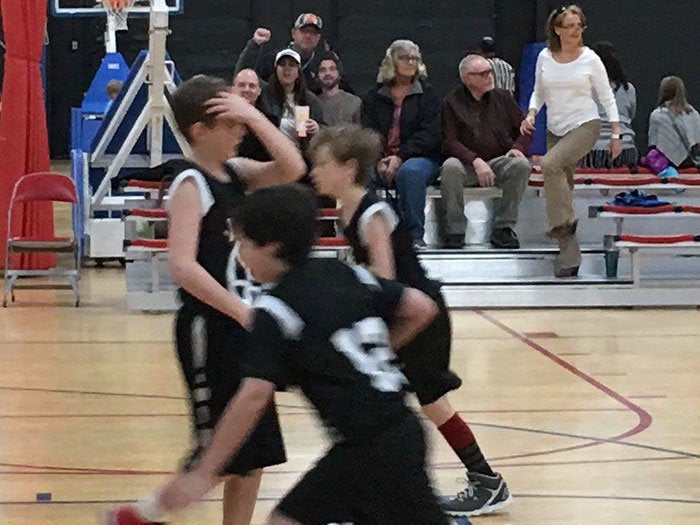 Talley didn't stop there, either. She decided to take the cutout of Ross to a whole slew of events like a family dinner, a day out at the batting cages, a game of Frisbee in a field and even Easter brunch: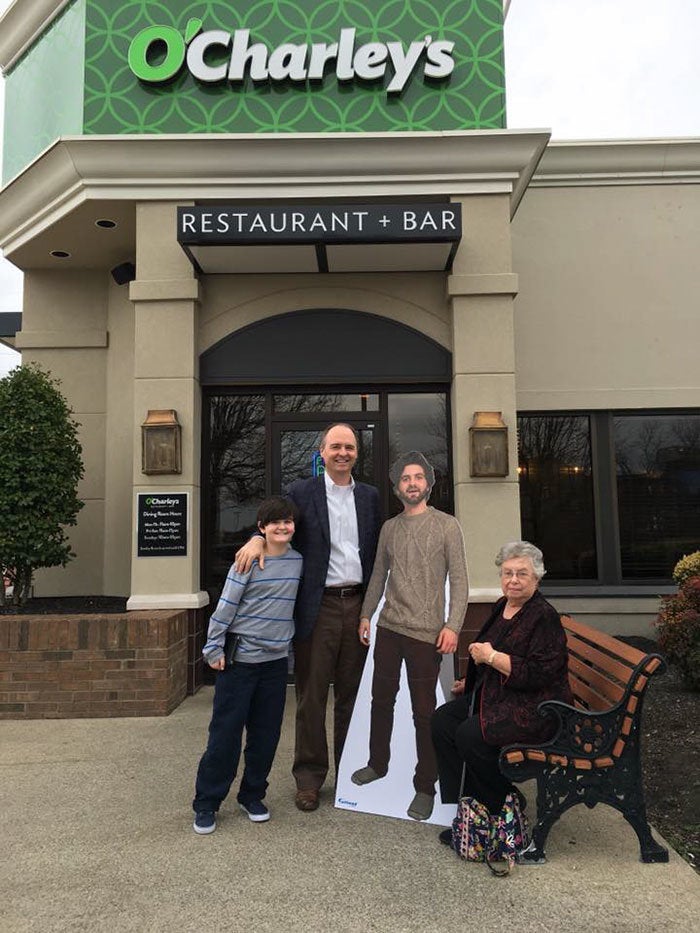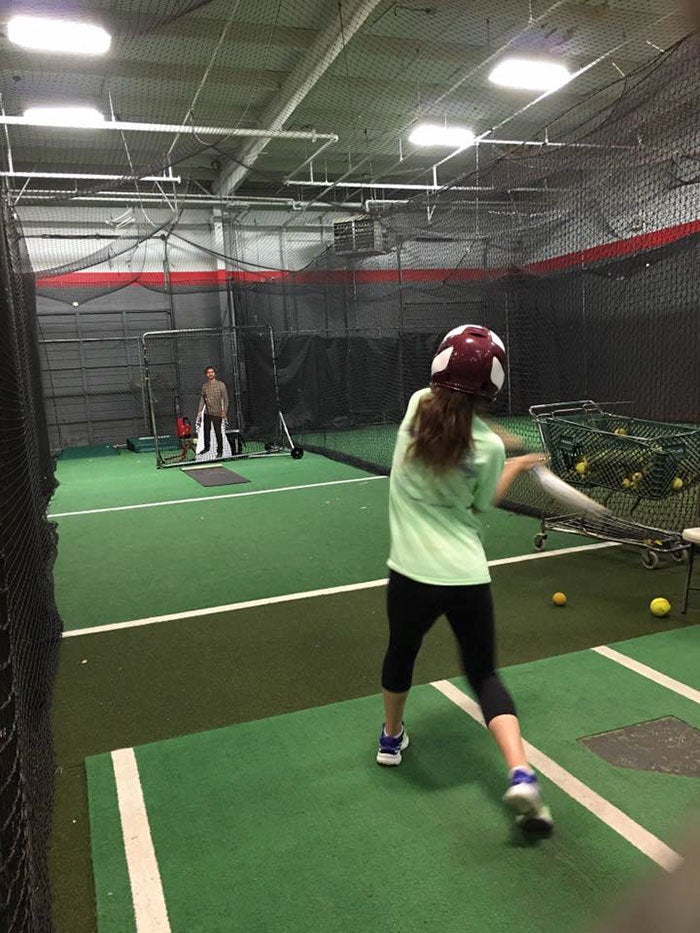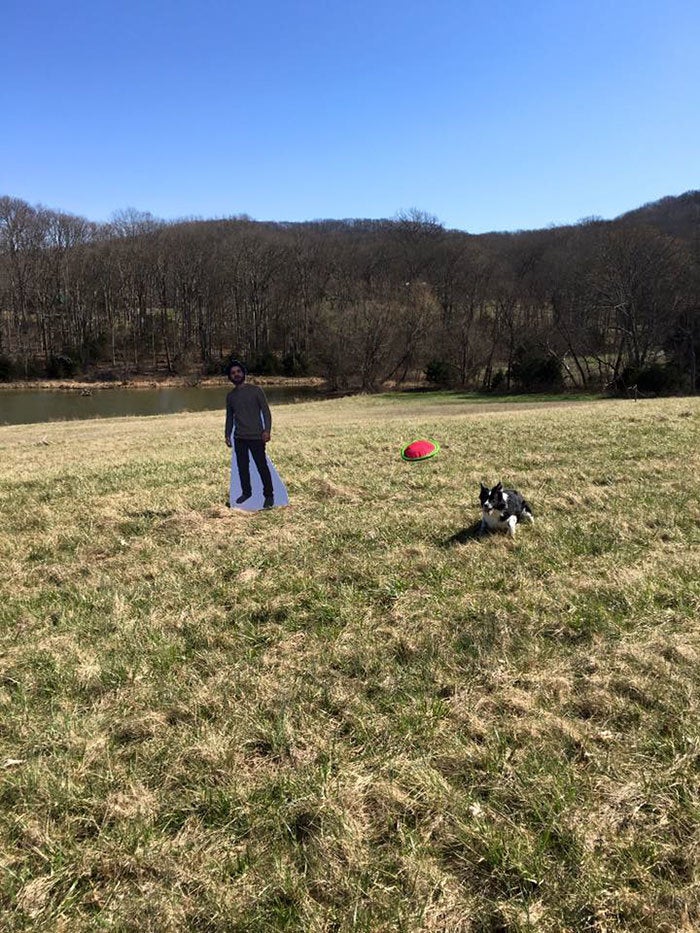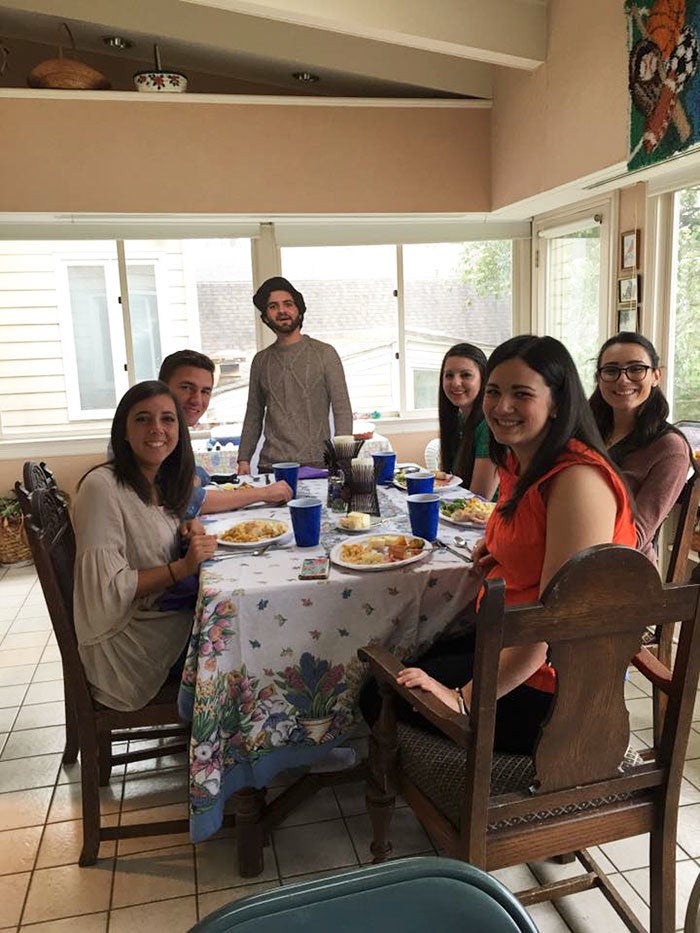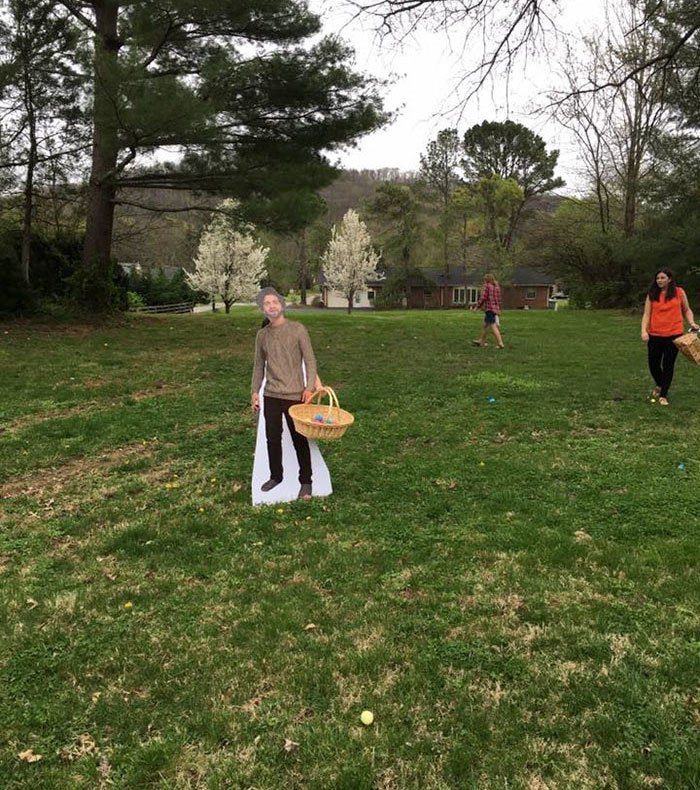 She also brought faux Ross along while running daily errands, like taking a shower, swinging by Subway for lunch and going for a medical checkup: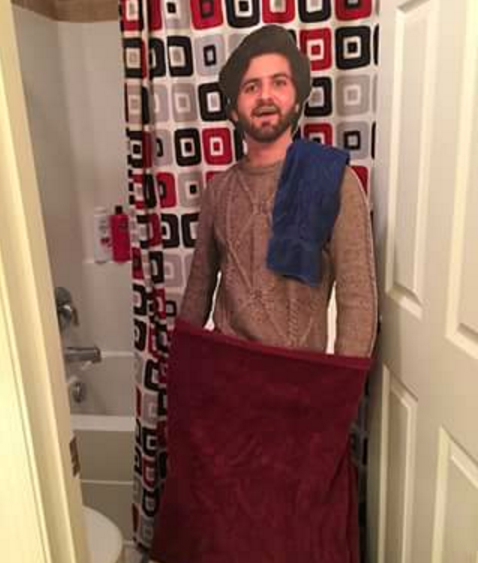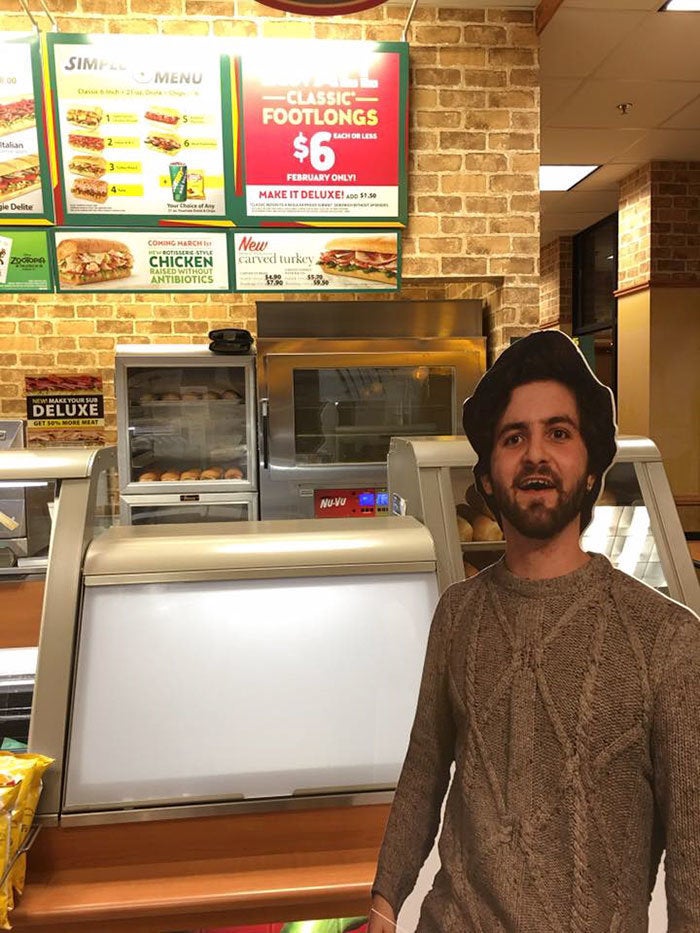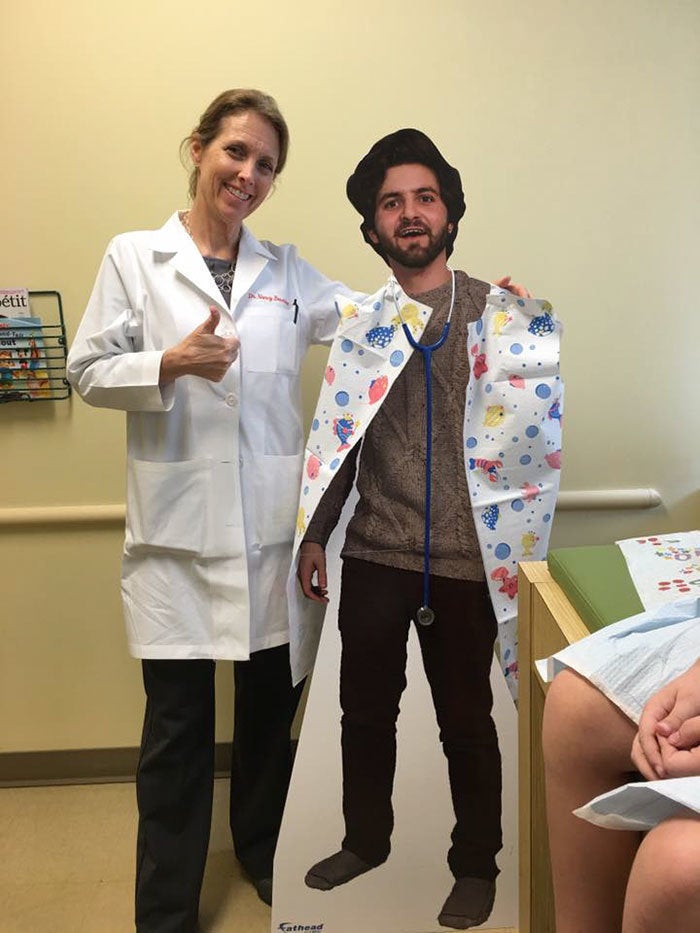 Mom even set her son up with a sexy date for Valentine's Day::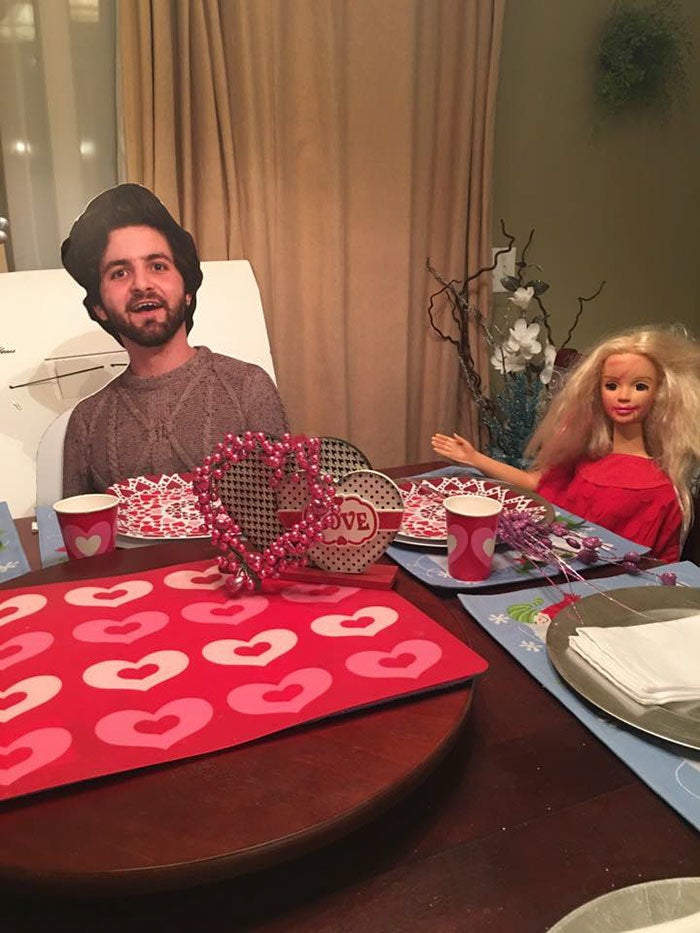 And some of Talley's captions for the photos are straight up priceless, like this one that says "Getting caught up on current events before bedtime:"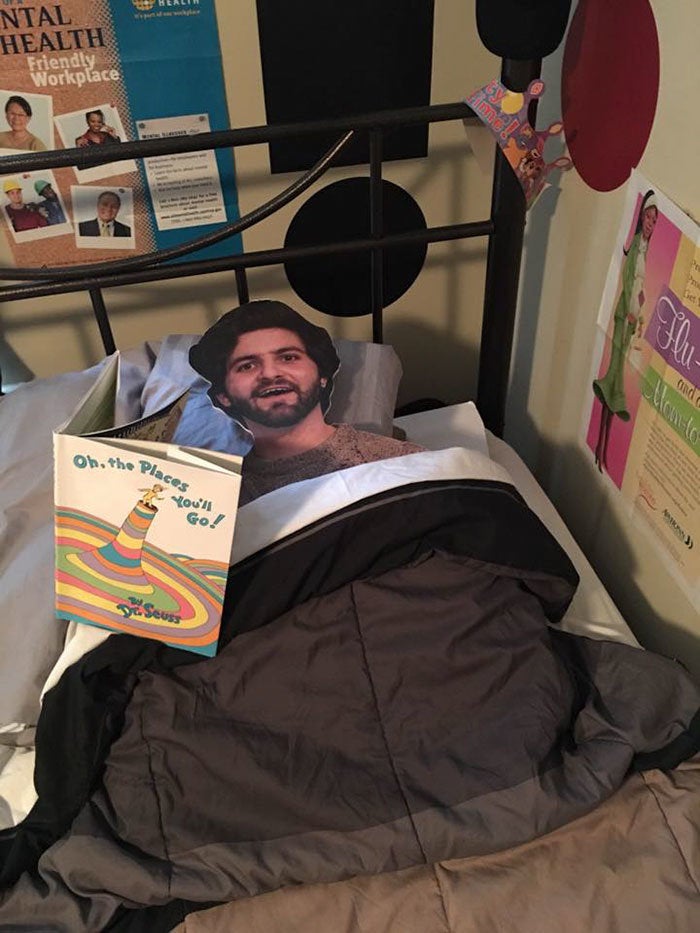 Best part? Talley didn't email or text these pictures to her son.
"She uploaded them as she took them to Facebook, for all the world to see," Ross, who asked HuffPost not to include a link to his mom's page, said.
As for who is the mother of all jokesters in the Ross/Talley household, Ross gives it up to his mom ­­-- this time:
"My mom is funny and out-joked me on this one," he said.
But Mom may not be laughing when she reads what her 22-year-old son has in mind for the cutout when he gets back to Belmont in Nashville:
"I definitely plan to drop off the cutout in my morning classes next semester and then go back to sleep."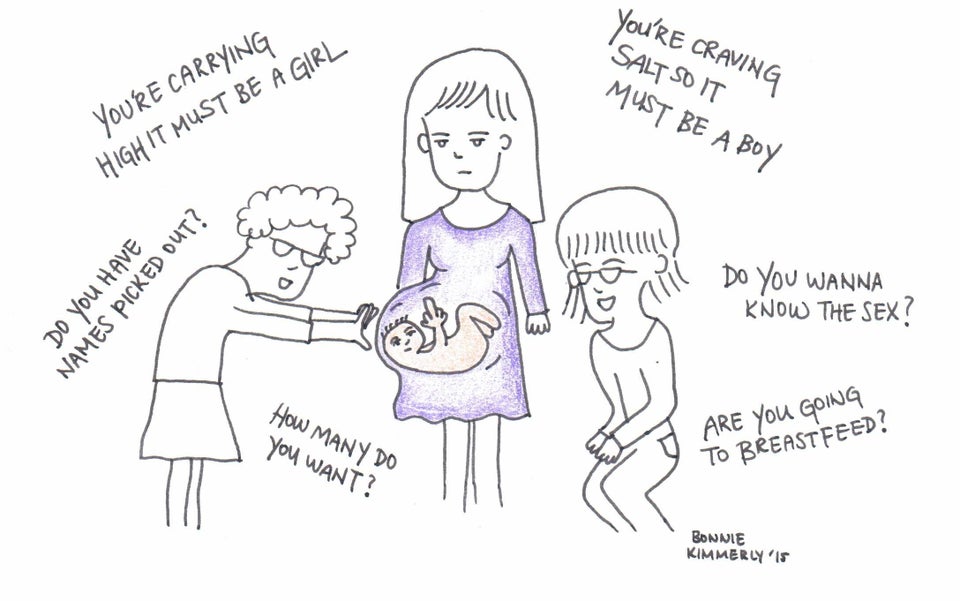 Mom Draws Funny Cartoons About Life As A New Parent