A striking postpartum photo is reminding viewers that cesarean sections are not "the easy way out."
U.K. mom of two Jodie Shaw posted a photo of her C-section scar, taken two days after giving birth to her second child, on Instagram.
"A new day and a what seems to be another new post from someone insinuating that giving birth by caesarian means that you didn't give birth," Shaw wrote in the caption. "Can we please just stop!"
The mom said she decided to post the photo to "make people understand that despite what our birth plans might say, sometimes we don't get a choice."
Shaw, who has a 6-year-old son and 5-month-old daughter explained that she had to give birth to her baby girl via C-section due to a "fibroid the size of a melon" on her cervix and her low-lying placenta. The operation left her with a particularly striking scar.
"Whether you believe this or not, I gave birth to my baby," the mom wrote. "So next time you judge someone for not doing what you consider to be 'giving birth' please take a minute to think about why they may have had to deliver that way."
Shaw, who lives in Northampton, concluded her caption with a dose of perspective. "This scar saved me from losing a life threatening amount of blood and meant my baby was brought into this world as she should be. Healthy and unharmed, as was I."
In the blog post and an interview with The Huffington Post, Shaw explained specifically why her scar is so different from most C-section scars today.
"Because of the positioning of the fibroid and my placenta being low lying, I was told that they wouldn't be able to reopen the existing scar and that I would have to have what is known as a classical cesarean section," she said, noting that the procedure is somewhat rare today and involves a long vertical incision.
Shaw said she took the photo back in May while recovering from the operation in the hospital. "The nurses had come to change the dressing, and when they left the room I sneakily took the picture just so I could see what it looked liked," she said. "To be honest, I was horrified."
The mom never planned to share the photo, but she was inspired to post it after noticing many references to C-sections that suggested the procedure is "not birth." Shaw said that although she is not personally affected by this view, she knows it hurts many other women.
"I've met lots of mums who almost feel like they failed because they had to have a cesarean, and it's just awful that we should feel that way," she explained, adding that there are many misconceptions about C-sections. Namely, that it is "the easy option" or for women who think they are "too posh to push."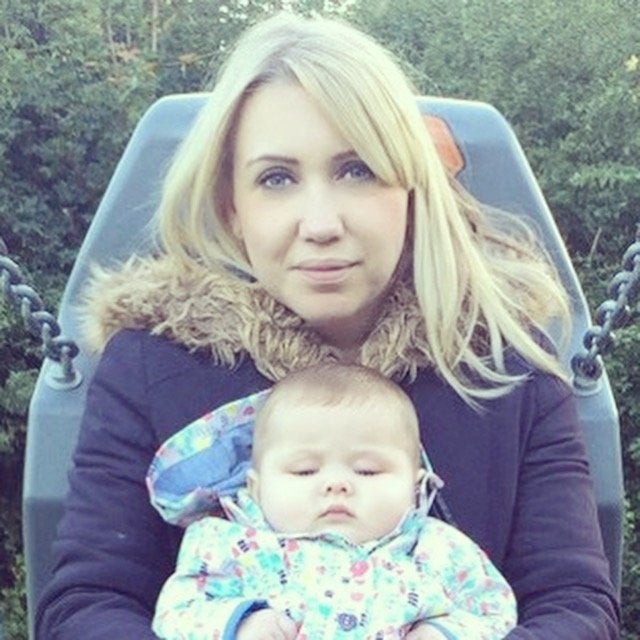 Shaw said she's been overwhelmed by the positive, supportive responses from fellow C-section mamas. "People have made me feel proud, which isn't something I've necessarily felt before," she said, adding, "I love my scar."
Shaw told HuffPost she hopes her story can educate people about different types of births, particularly classical cesarean sections, which are rather "unheard of" today.
Though her specific experience isn't the norm and her scar has faded to a pink line, she ultimately wants people who see her post to realize that a C-section is not "the easier option" and is still a method of birth.
Said Shaw, "A birth is a birth. It doesn't matter how you delivered your baby as long as everyone is OK."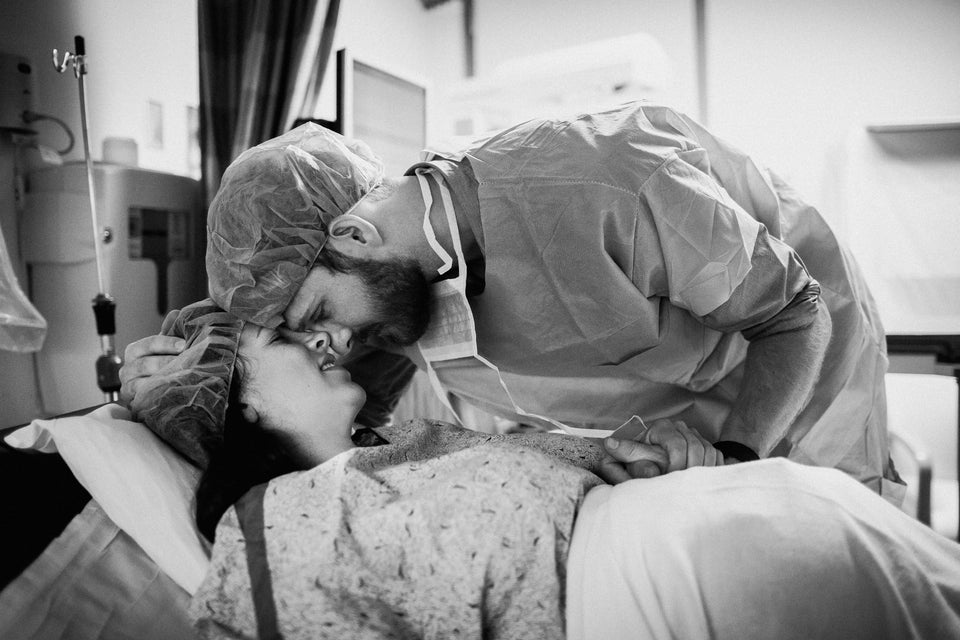 Photos That Celebrate The Beauty Of C-Section Birth