Amanda Blanc has been spreading kindness this election season with yard signs that include a short yet important message.
Blanc, who lives in Sacramento, California, made the signs after getting inspiration from a local Facebook group. She finally settled on a phrase similar to Donald Trump's campaign slogan, but with a tiny twist: "Make America Kind Again."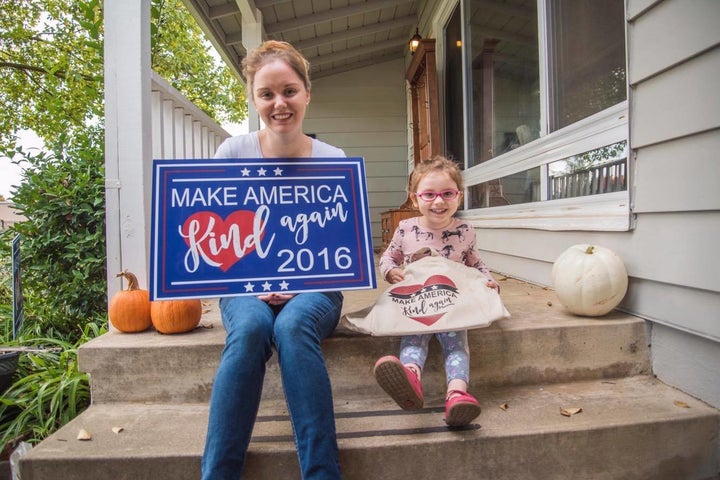 The creative graphic designer started selling the signs on Etsy in October. She estimated she needed her first order to be 15 to 20 signs. That quickly grew to an order of 200.
Now that the election is over, she has received more orders for the signs, as well as other products that include her design like tumblers and tote bags.
"They have taken off since election day, and I think it's because there is a general desire for the movement," she told The Huffington Post. "So many people have reached out to me thanking me for this, and I think it's because it's something that was sort of missing during the campaign season."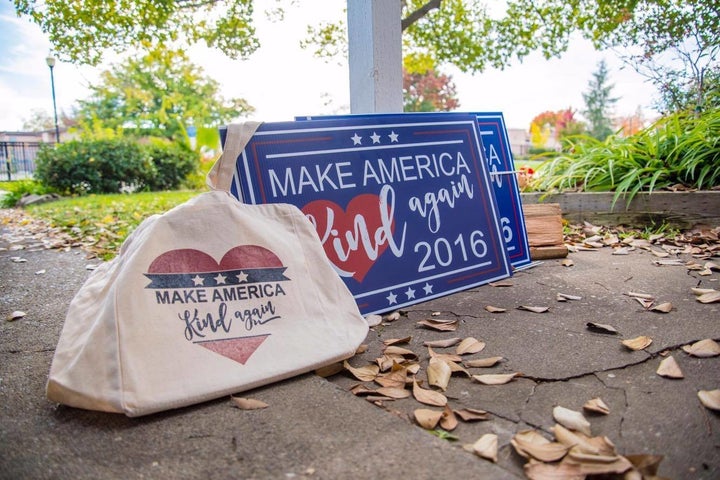 Blanc clarified that the signs are not a political statement. She told ABC News that her kids partly inspired the yard signs and that it's important to her that they "see kindness." And her plan seems to be working.
"My daughter loves talking about the signs," Blanc said. "She repeats the message all day long!"
The 2-year-old even spreads her own kindness by helping her mom with her orders.
"She didn't help with the design, but she does help stuff envelopes," Blanc said.
Before You Go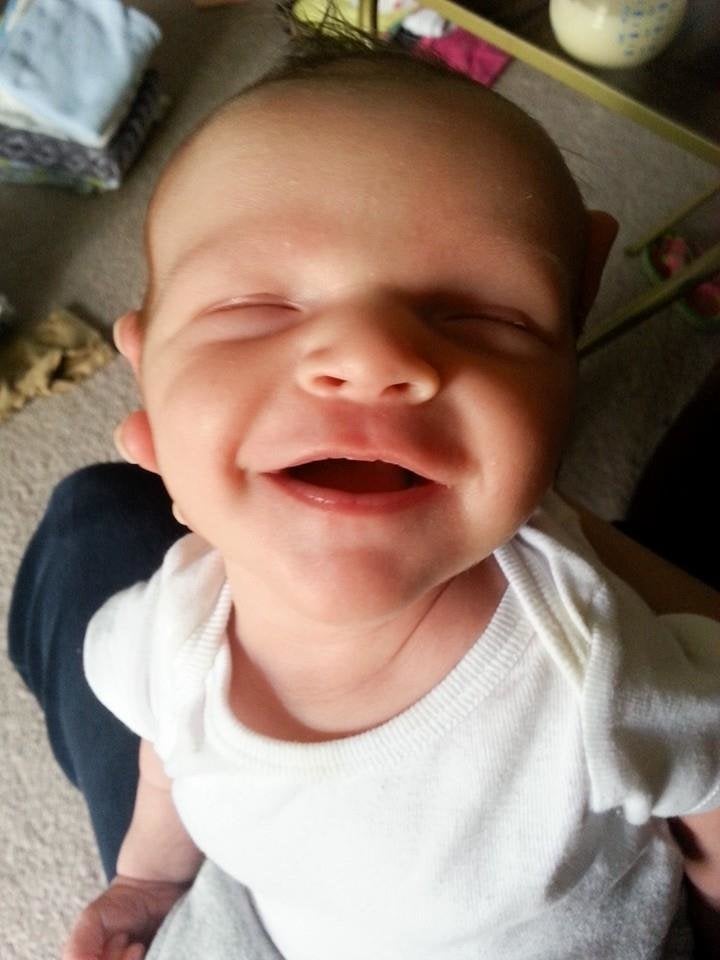 Smiling Babies