Inspired by another mother's viral Instagram post, a Miami mom showed her support for other mothers by encouraging them to be vocal about their postpartum experiences.
On Jan. 21, Stella Gomez posted a photo on Instagram that shows her stomach and her 6-month-old daughter. In the caption, she wrote that "motherhood is simply the most rewarding," but that there is another side to it that "no one really talks about." Gomez then wrote about postpartum depression and the unreal expectations of mothers. She also mentioned the pressure moms feel about their bodies.
"Yes, you'll still look pregnant right after giving birth," she wrote. "No, your old clothes won't fit right away... Yes, we get these marks that are here to stay."
Gomez told The Huffington Post she felt inspired to talk openly about her postpartum experience because of a viral Instagram post from another mom who encouraged struggling mothers to not "lose hope."
"She opened up about something so real and true and made me feel like I wasn't alone and wasn't the only one going through these challenges," Gomez said. "It changed the way I looked at things and in turn, helped me in a way. She inspired me so much not only to talk about my own struggles but at the same time to rise above it."
The Miami mom hopes her post motivates other mothers to share their postpartum stories because no mom should "be shamed or judged" for how they feel. Gomez then praised all the moms out there for going through "the good, the bad and the ugly" of motherhood. She also acknowledged her own hard work as a mother and what she's done for her daughter.
"This is for trying, for dedicating, for working hard and for putting myself last just so I could put her first," she wrote in her caption. "This is for motherhood ― the good, the bad and the ugly. And I embrace it."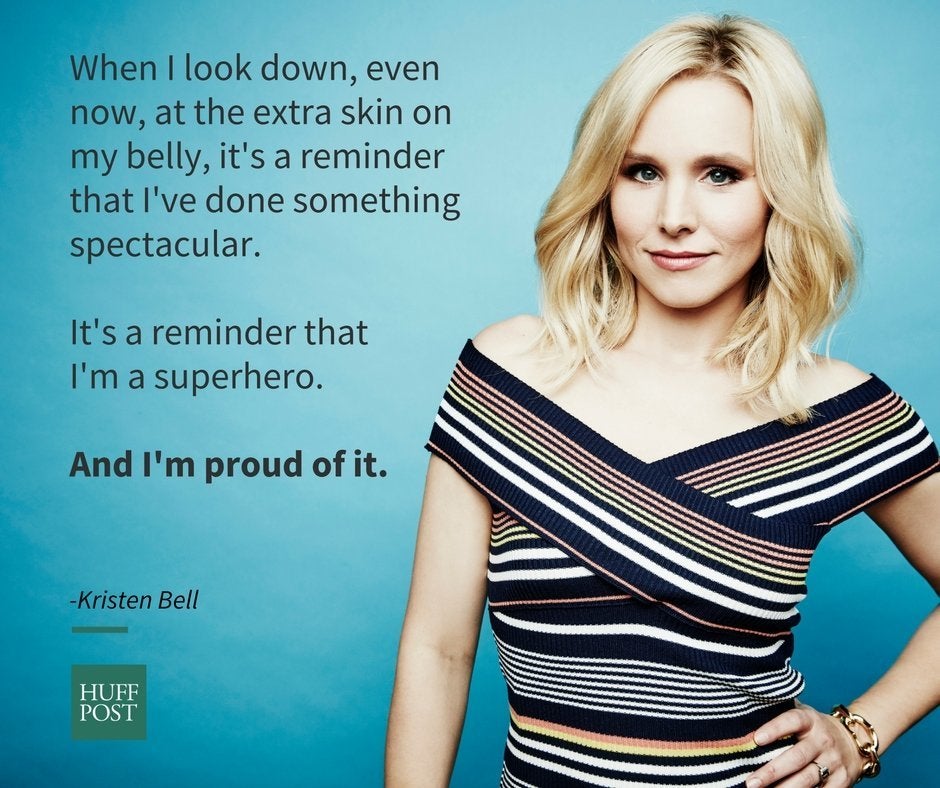 Celebrity Moms Who Love Their Bodies