When a fire broke out at Christina Simoes' apartment complex in Haverhill, Massachusetts, last Wednesday, she cared only about saving her son. With a brave leap, the mother of the 18-month-old did just that.
Simoes first noticed smoke while lying in bed with her son, Cameron. Then she saw the flames less than 10 feet away. Realizing they were trapped in the apartment, she ran to the window and jumped three stories with the toddler, according to ABC News. She cushioned him from the fall by holding him tightly in her arms.
"I just knew we were either going to die or we were going to get out of there," Simoes told ABC.
Once they hit the ground, she told her son to run as debris fell around them.
Still, she didn't regret the decision to jump. "All I was thinking about was getting him out of there. He mattered way more than I did," she said.
Simoes needed surgery and faced 10 days in the hospital before entering rehab.

But with the story of her selfless act spreading, she may receive help with the medical bills. Jessica Mortensen, a friend of Simoes, created a GoFundMe crowd-sourcing page to pay expenses for the brave mom. She recently posted the following update:
With Christina's medical bills rising and having no insurance, she will be in a financial burden on top of replacing every thing that was lost. The story of Christina's heroic jump has reached internationally and spreads throughout the US. Our goal is $100,000, let's do it!
As of Tuesday afternoon, the campaign had raised over $32,000 in donations. Mortensen also created a Facebook page to share the fundraising efforts and news. Many supporters have posted messages on the page.
Alisa Fitch commented, "What an amazing, brave mother! You saved your beautiful baby boy! You are the definition of a great mother. Not all would think like you did in that terrible situation. I hope you heal quickly! Much love to you and your family."
But Simoes deflects the praise.
"I don't think that I'm any special hero at all. I'm just Cameron's mom," she said.
Related
Before You Go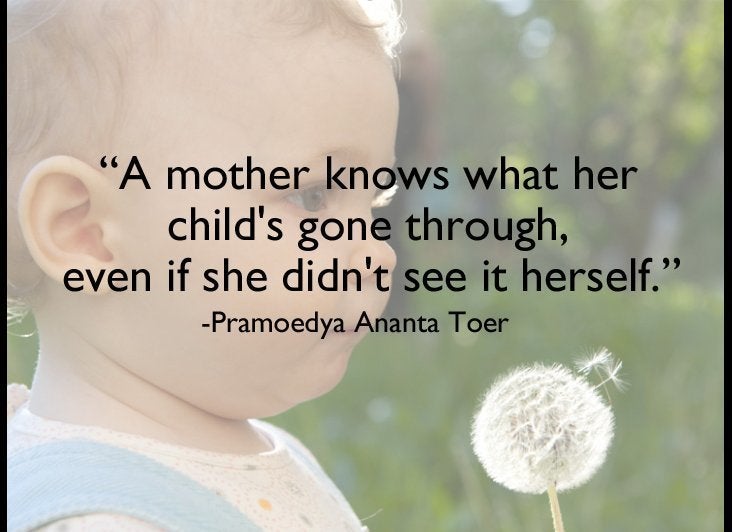 Quotes About Motherhood