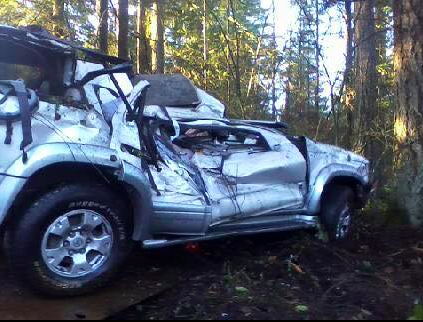 Kylee Barrett was driving her two sons to school when she hit black ice and her car spun off the road last Thursday. Barrett and her sons survived the crash, and she is convinced her 2-year-old son was saved because his car seat was rear-facing.
"I saw a car coming at me and hit black ice," Barrett, 27, told The Huffington Post. "I swerved away from the car ... my truck hit more black ice and [it] shot my truck sideways to the right, into the trees."
The mom sustained whiplash and bruising on her chest. Her 5-year-old son, Kolton, left the accident with a bump and "tiny scratch" on his forehead, and her 2-year-old, Hunter, sustained a broken femur, she told HuffPost.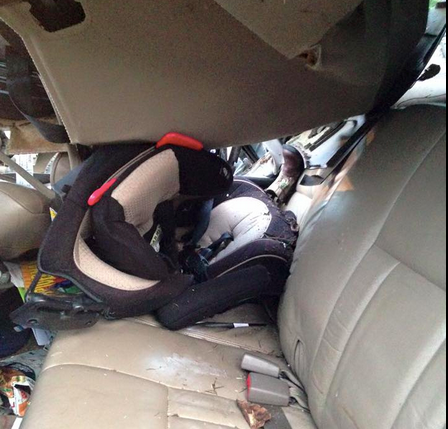 Hunter was in the backseat on the passenger's side of the car in a rear-facing car seat and Kolton was in his booster seat in the backseat on the driver's side. Barrrett says the car was hit on the passenger's side -- impacting Hunter the most.
Story continues after this video:
"If you look at the pictures, if he was forward-facing he would have been crushed by the metal," Barrett told HuffPost. "Him being rear-facing and the car seat being installed the correct way saved him."
The National Highway Traffic Safety Administration (NHTSA) cites a car seat safety guideline that recommends children remain in rear-facing car seats up until 3 years old, or until they reach the top height or weight limitation provided by the respective car seat.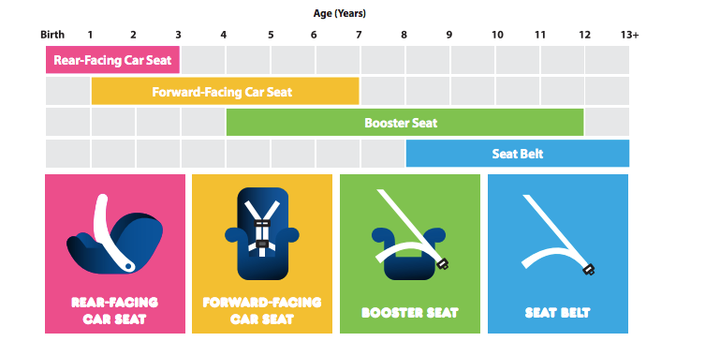 While all 50 states have child safety seat laws, some states like California, New Jersey and Oklahoma have passed specific laws requiring children under 2 years old to ride in a rear-facing car seat, unless they meet certain minimum weight and height requirements for the state.
Barrett says this experience has made her more passionate about "spreading the word of car safety."
"It's definitely an eye-opener," she said. "I just want people to take it seriously."
Barrett and her husband, Corey, have created a GoFundMe account to raise funds to help her family buy a new car.
See Barrett's original Facebook post on the car accident here.