A mom's viral Facebook post is teaching the Internet about the power of breast milk.
On Feb. 14, Mallory Smothers posted a photo of two side-by-side bags of her pumped breast milk from two consecutive days. The bag on the right contained milk pumped on the second day, after a night spent nursing her baby, who had started coming down with a cold.
"I read an article from a medical journal not too long ago about how Mom's milk changes to tailor baby's needs in more ways than just caloric intake," she wrote. "So this doctor discusses that when a baby nurses, it creates a vacuum in which the infant's saliva sneaks into the mother's nipple."
"There, it is believed that mammary gland receptors interpret the 'baby spit backwash' for bacteria and viruses, and, if they detect something amiss (i.e., the baby is sick or fighting off an infection), Mom's body will actually change the milk's immunological composition, tailoring it to the baby's particular pathogens by producing customized antibodies," Smothers added, noting that the mother of a sick baby may produce breast milk with more leukocytes.
The mom also wrote that the milk on the right -- which she pumped after her baby was congested, irritable and sneezing a lot -- resembled colostrum, which is full of antibodies and leukocytes.
"Pretty awesome huh?! The human body never ceases to amaze me," she concluded.
Smothers' post has been shared over 70,000 times, and many medical professionals have shared their thoughts about the mom's claim. Chairman of Obstetrics and Gynecology at Vista East Medical Center Jamil Abdur-Rahman, supported the theory, telling Self, "Not only is it possible, it's even probable, that when a breastfeeding mother or her breastfeeding baby becomes ill, the appearance of the breast milk being produced changes."
Royal College of Midwives policy advisor Janet Fyle told HuffPost UK, "The body does wonderful things and so does breast milk. The saliva reaction she talks about is when the nipple absorbs bacteria and realizes the baby is unwell. So is possible -- never underestimate the power of the body."
The human body really is amazing.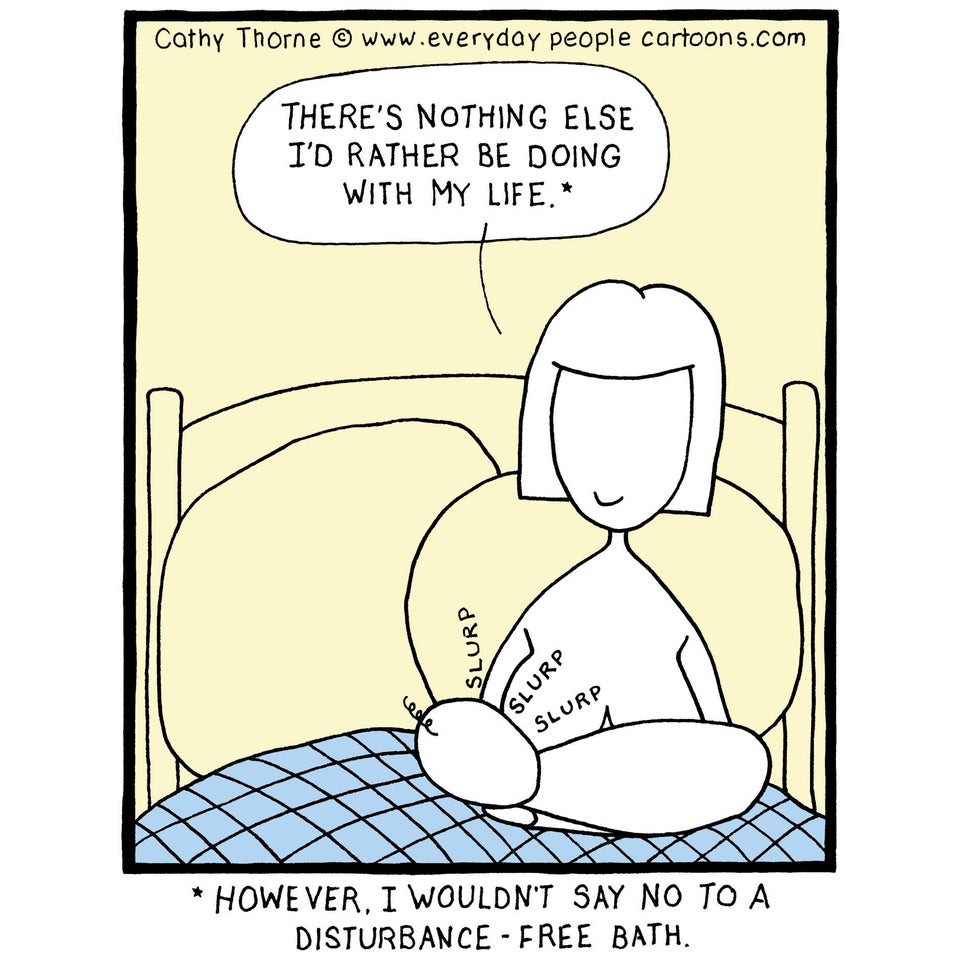 Comics About Breastfeeding