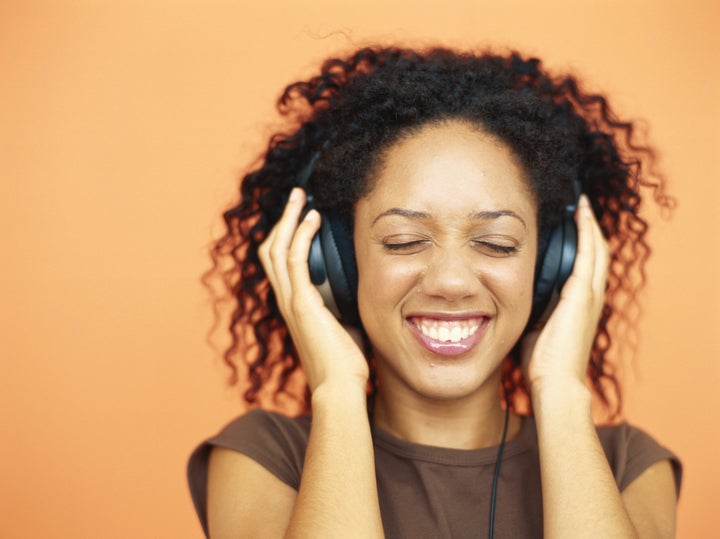 More than 13 years ago, when I was six months pregnant with my first child, my mother asked me to consistently make time to practice mom self-care. Self-care wasn't even on my radar at the time. At this stage of pregnancy, I was much more interested in choosing a baby stroller, crib, car seat and all of the fun new mom baby list items.
She was (and still is) a great mother who believed that giving all of who you are is essential to great parenting. However, she later learned that years of self-sacrifice in motherhood is a lie. She found out that motherhood is full of endless demands, rewards, sacrifices, sleepless nights, countless unscheduled interruptions and many beautiful gifts to experience. But she also discovered that, in order to be a great mom, you must feel great about both yourself and your life. So, I listened to my mother and began interviewing mom support groups, pregnant women and experienced mothers -- the same way I was researching pediatricians or evaluating the best car seat for my son.
During my quest for self-care, I learned that while there are many resources to help women transition into motherhood, there is very little focus on the importance of self-care. My guess as to why this is the case may be that mother's self-care isn't sexy or scientific enough for the mainstream media or perhaps most moms aren't ready to admit that they can't do it all forever. Yet every mother, at some point, takes on too much and becomes depleted -- and she knows it even if she won't admit it to her closest friends, neighbors and family for fear of seeming ungrateful. After all, how can you complain about having a beautiful family when so many would trade places with you?
Somehow, we've reduced mom self-care to a day spa visit or a trip to get a mani/pedi when in actuality; it is the life vest that keeps us afloat. I've spoken with many women from all walks of life about this subject in private and I know that most of us were never taught anything about creating self-care rituals or the importance of understanding how to incorporate self-care into our daily schedules. We just don't talk about this essential aspect of motherhood. It's not newsworthy unless a mother completely blows her top and hurts herself or someone else.
I am now the mother of a six, 10 and 13 year-old and for the last thirteen years, I've consistently dated myself each week. Self-care isn't something that visits me like a distant cousin but instead it is a part of my daily experience. Each day, I know what I will do for me. Some days are simple rituals such as journaling while having my favorite cup of tea and others days it might mean a visit to see my favorite play, friend or personal trainer.
I was speaking with a good friend recently who is struggling to find time to balance work, family and school. The biggest part of her struggle is dealing with the guilt for wanting to be everything to everyone else while knowing that choosing to do so usually means leaving nothing for you. Approaching the same problem with your own self-care in mind allows you to understand how to position your choices from a place that doesn't make you feel undeserving, like a martyr, resentful or as if your only option is to wait on what you want to accomplish in your own life.
No matter where you are in your self-care journey, you can change. If you are pregnant, you can decide to begin motherhood like me with the intention to always take great care of yourself. You might begin by building a support system for yourself -- before you need it. This would include people who could help you with common early issues like nursing, laundry, or interviewing possible sitters before the baby comes to make sure that you can have a minute or two to yourself from time to time. Some days you will fall short, but if you decide to prioritize your own wellness everything in your parenting journey will be better. Or, if you are a veteran mother that doesn't know where to start, you can begin by having an eye-to-eye with yourself and deciding on the ground rules to refueling you. Once you identify some basic needs that you might have -- like time with friends, starting graduate school, writing your book or just carving out consistent time to be alone at home -- with the help of your family, you can begin this road back to you. The great news about taking care of yourself is that it allows you to share more of who you are with your family.
We all know that the consequences of not taking care of ourselves are tremendous. I had a client that lived with a broken tooth for years as a result of being numb to her own physical needs. She was a stellar homeschooler, wife and mom but she no longer felt discomfort when she chewed or brushed her teeth. While this might sound extreme to you, others have shared with me that they no longer know the girl that they once were prior to motherhood. Your self-care isn't negotiable, it is necessary to be the best mom possible.

Related