A Fargo, N.D., mom punished her 18-year-old daughter who she called a "spoiled brat" by selling her Katy Perry concert tickets.
Bjerke was so angry that she was willing to take $90 for the pair, which cost her $110.
Some parents were critical of the very public punishment.
"I think that's a personal issue where it should have been handled privately because on Facebook, everyone's going to see that," Elgie Eagleman, a Fargo parent, told the TV station.
But parenting experts aren't sold on shame as an effective or appropriate discipline tactic.
"It's not just that humiliating people, of any age, is a nasty and disrespectful way of treating them," Alfie Kohn, author of "Unconditional Parenting: Moving From Rewards and Punishments to Love and Reason," told former Huffington Post senior columnist Lisa Belkin. "It's that humiliation, like other forms of punishment, is counterproductive. 'Doing to' strategies -- as opposed to those that might be described as 'working with' -- can never achieve any result beyond temporary compliance, and it does so at a disturbing cost."
Before You Go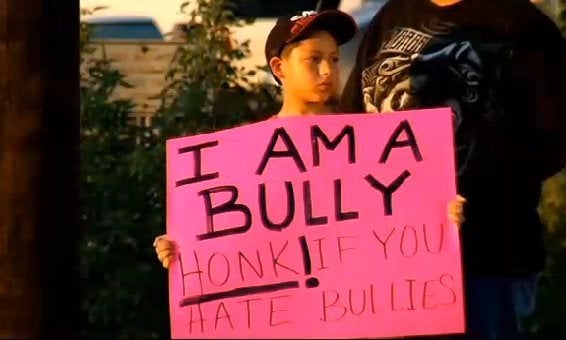 Kids Who Have Worn Signs As Punishment