Don't worry about being invincible, mamas. As parenting blogger Mel Watts recently pointed out, you're simply human.
Watts, the mother behind the blog The Modern Mumma, posted a recap of her life as a mom of a 9-month-old on Facebook on Tuesday and in it, the mom of three got brutally honest about how stressful taking care of a new baby can be.
"In the last 9 months I have never slept so little in my life. In the last nine months I have suffered my worst anxiety I have ever experienced," she wrote. "Having a new baby is exhausting and life just doesn't stop."
After mentioning the way many moms feel the pressure to "have it all" and know exactly what do all the time, Watts wrote that in reality, mothers are "still learning daily."
"We aren't invincible," she wrote. "We're humans and we're mothers."
Watts told The Huffington Post she decided to open up about this more honest side of motherhood, including personal matters such as her anxiety, to let other parents know that it's "normal to not be on top of it all."
"People like to share their baby's milestones and others don't like to share anything, but I'm okay to share it all," she said.
Despite the obstacles she's faced, especially in the last nine months, Watts plans to continue embracing her role as a mother ― every part of it.
"So cheers to first 9 months of poop, spew and crappy sleep!" she wrote.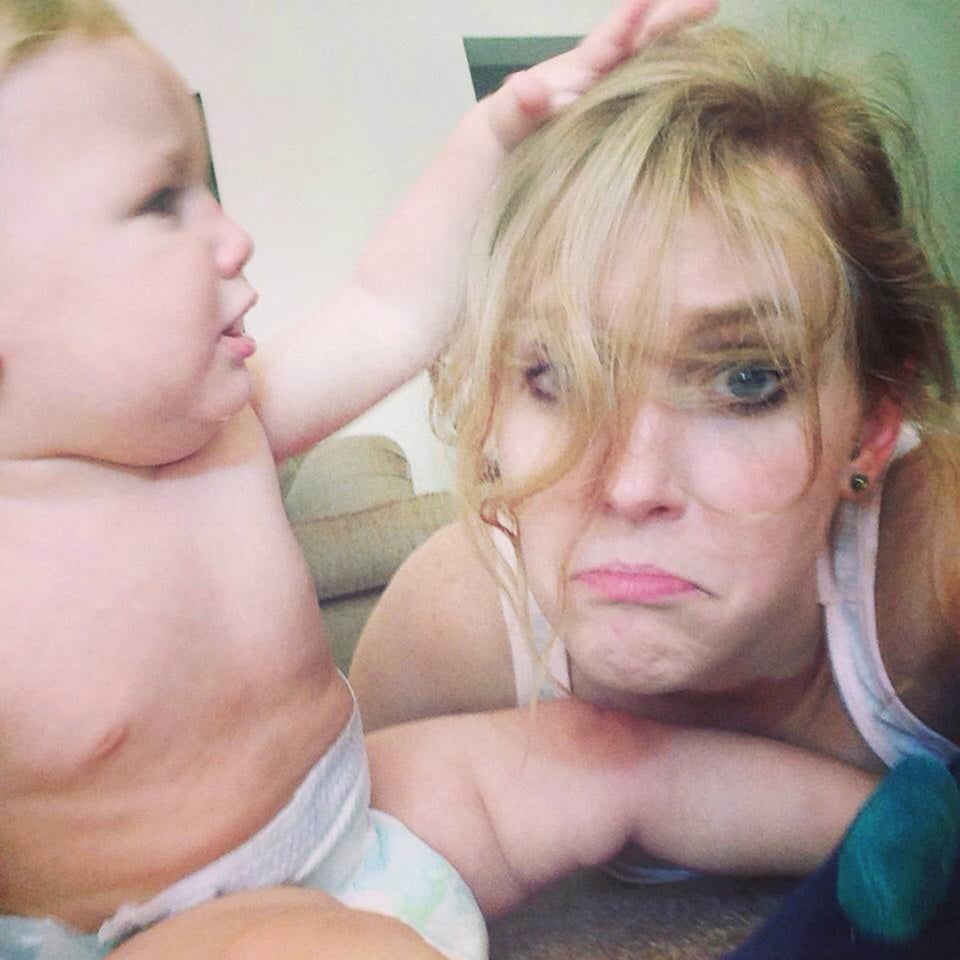 Moms' Honest Parenting Selfies