A mom on Instagram has inspired fellow mothers by letting them know it's OK to struggle between loving their new bodies and missing "what once was."
Kristelle Morgan of Australia posted a photo on Instagram that shows her stomach alongside her 3-month-old. In the caption, she wrote that she had "such unrealistic standards" about how her body would look after she had her baby and that her body changed significantly toward the end of her pregnancy.
"My stretch marks appeared overnight basically at around 32 weeks," she wrote. "I had a C-section which has left my [sic] with a nice scar too. My stomach is soft and squishy from my super stretched skin and is covered in stretch marks."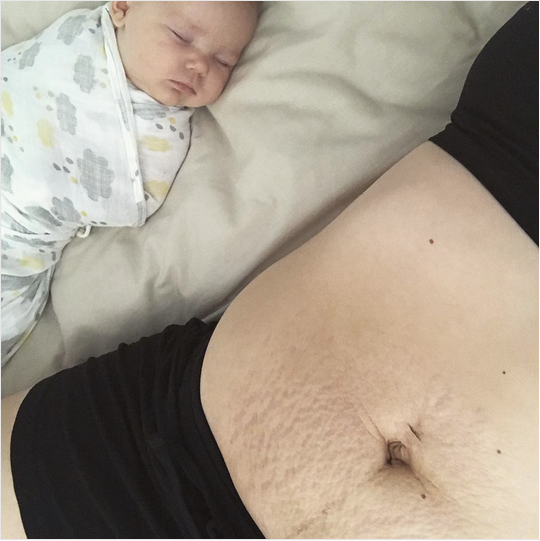 The mom added that she has to remind herself to "be nice" to her body and that other moms should, too. However, she told The Huffington Post she also wanted to emphasize that it's OK that she sometimes misses how her body used to look.
"I originally decided to share my postpartum feelings because although there is a large movement to try and get women to be comfortable/happy with their postpartum bodies, I feel that those messages don't include what I've shared which is that it's okay to learn to love your new body but it's alright to be sad about your pre-baby body too," she said.
Morgan told HuffPost many women have responded to her post by thanking her for her honesty and admitting they had the same conflicting feelings. She also said her partner has helped her accept and embrace her body.
"Anytime I have something negative to say (largely about my stomach) he will remind me that it's because of that belly we have our little girl," she said.
After other moms read her post, Morgan hopes that they are "kinder to themselves." She also encourages mothers to take more photos with their new babies and not worry about how they look in the pictures.
"I regret not wanting to be in any photos with my daughter as now the earliest photos I have are her and myself at 6+ weeks old," she said.
When asked if she had anything else she wants to tell other mothers, she told HuffPost they should know that loving their bodies doesn't mean never missing their old ones.
"I know it's hard to come to terms with some of the things pregnancy can do to your body. Many of us struggle with that," she said. "But in accepting your new body (whether that may be extra marks, extra skin, wider hips, etc.) it doesn't mean you can't miss what once was."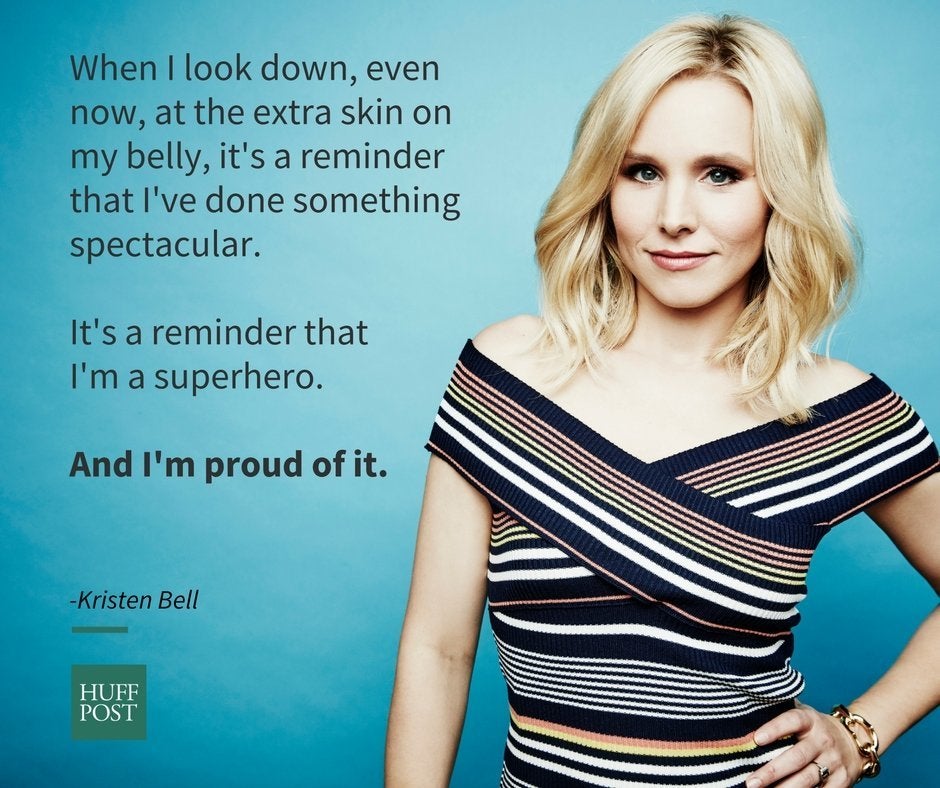 Celebrity Moms Who Love Their Bodies
Popular in the Community