A mom's viral rant is causing a stir among parents and breastfeeding activists.
When the mom's 2-year-old daughter, Charlotte, pretended to breastfeed her doll in a store, she took a photo of the toddler and shared it on social media with several hashtags, including #normalizebreastfeeding and #nurseinpublic.
Breastfeeding Mama Talk's post shows screenshots of the mom's original post ― along with the response from one commenter, which refers to the photos as "some of the nastiest sh*t of my life" and suggests that the mom should be "punched in the damn face."
In her caption for the screenshots, the mom says she was "shocked" and "blown away" to read negative messages. "Breastfeeding is something that is natural and IS normal," she wrote, noting that she breastfeeds Charlotte but formula fed her now-5-year-old son Bentley and thinks both options are "equally wonderful."
"A baby putting a bottle to its doll's mouth, they are feeding their baby doll, correct?" she wrote. "There's no difference."
Charlotte also pretends to do her makeup, my son pretends to work on his vehicles and fix things from watching his father. Isn't that how it is? Your child mimicking NORMAL daily behavior? Charlotte has never had a bottle, I was/am lucky enough to be able to have breastfed these last two years strictly from breast. I was just so taken back. I then questioned am I wrong? How can I or why should I tell her this is wrong when it is what she knows?
The Breastfeeding Mama Talk post received an overwhelmingly positive response, as many parents commented with photos of their own children pretending to nurse their dolls and stuffed animals.
And #NormalizeBreastfeeding prevails.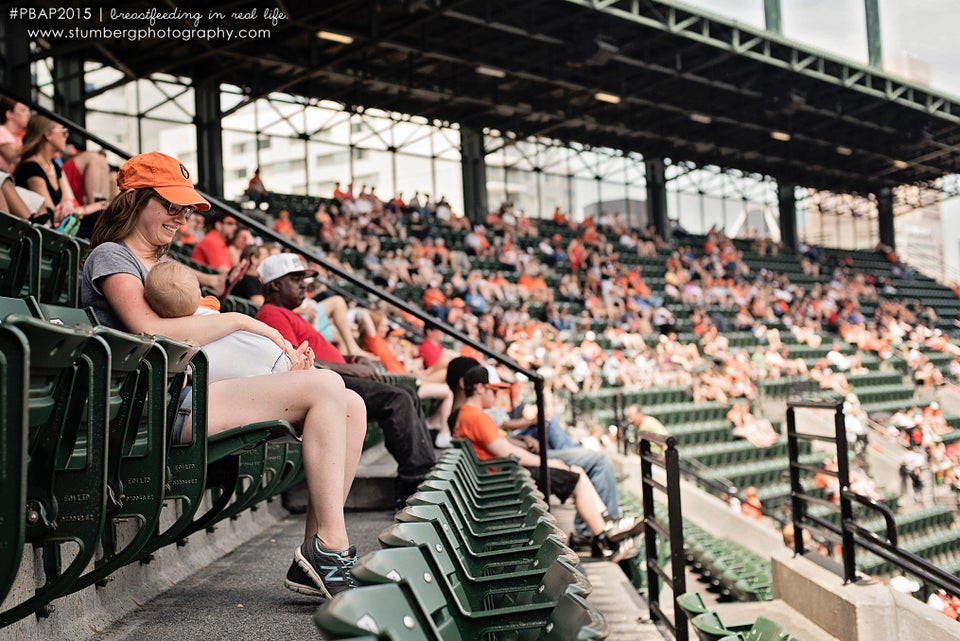 Candid Photos Of Moms Breastfeeding In Public