An NFL player captured a very real parenting moment before date night with his wife.
Cornerback Antonio Cromartie took a video of his wife Terricka putting on makeup while breastfeeding one of their 2-month-old twins. The mom was prepping for the couple's first date night since welcoming the babies.
"I got that #MilkMoney.. 1st time I'm leaving my babies for more than a hour," she wrote in the caption. "But 1st let me empty this Milk real quick. SuperMom #breastfeedingmommy #mommystillneedsalife"
The video has been viewed over 18,000 times.
Breastfeeding multitasking for the win!
Before You Go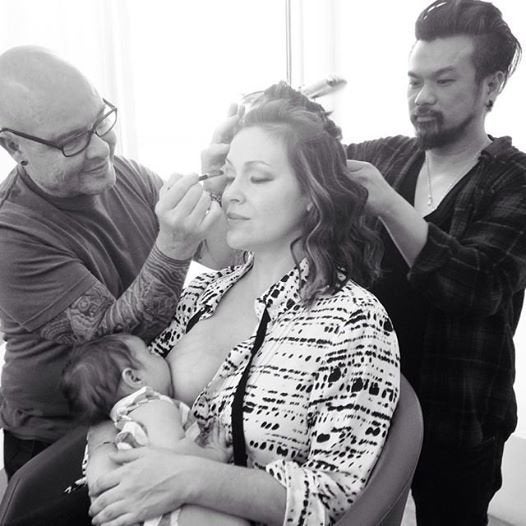 Breastfeeding Moments In Hollywood