If you think boys shouldn't play with pink toy strollers, this mom has an important message for you.
In a Facebook post from April 28, Rheann MacLaren from Scotland wrote that a stranger in a toy store tried to dissuade her 3-year-old son, Harry McGregor, to not buy the pink toy stroller he had picked out and select a toy car or dinosaur instead.
"I saw the way you watched him pick out the pink dolls pram and push it round the shop with pure joy," she wrote. "I saw the way you came over frowning at a child simply enjoying a toy. I listened as you tried to belittle my son for his choice of toy."
MacLaren told The Huffington Post she was "shocked" at what the woman said to her son and that before she could say something, her son handled the situation by simply saying he liked the stroller.
"I was about to tell her that I didn't agree with her and sometimes it's better just to keep your mouth shut, but then Harry spoke instead and he said all that needed to be said," she told HuffPost.
In her post, MacLaren wrote that her son likes dinosaurs, trucks and monsters. He also likes playing with dolls and in his toy kitchen.
"Am I worried? No, not in the slightest," MacLaren wrote. "My child will grow up a well-rounded, accepting boy who will NEVER feel pressured to conform to gender stereotypes."
Since she opened up last week about her toy store experience, MacLaren's post has been shared more than 1,700 times, as of Thursday. She hopes that as her message spreads, others will understand the absurdity of gender stereotypes and that "kids should be allowed to be kids."
"Children should be encouraged to use their imaginations and express themselves whichever way they choose," she told HuffPost. "And telling them they can't play with something that helps them do that purely because of your own stereotypes is only going to dampen their spirits and knock their confidence in my opinion."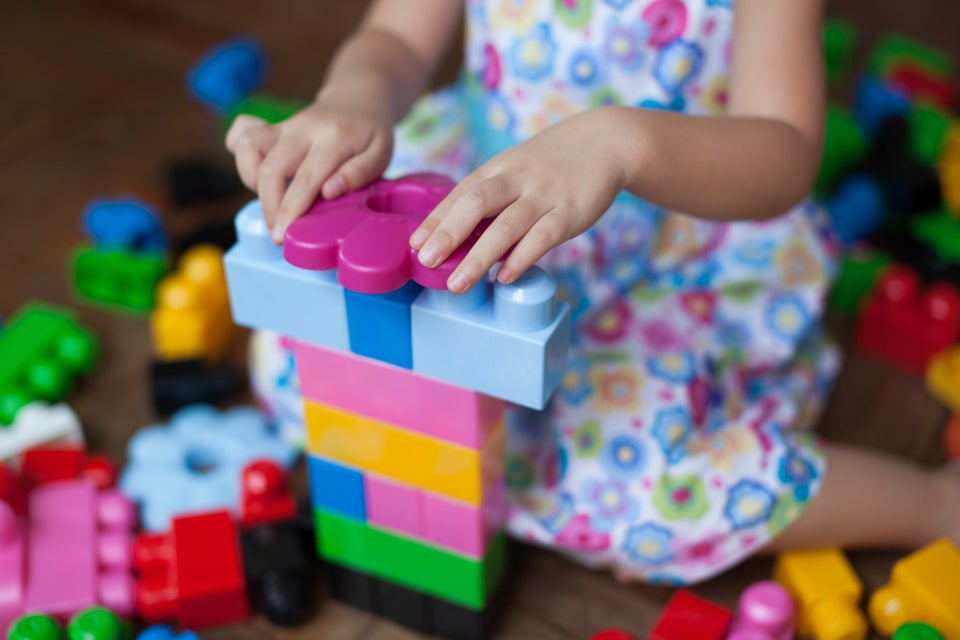 9 Ways Parents Can Combat Gender Stereotypes