One mom's love for fairy tales sparked the idea for a magical mural in her daughter's room.
Jennifer Treece of Livonia, Michigan, painted a mural inspired by the Disney movie "Tangled" for her daughter, 8-year-old Gianna. The mural on Gianna's bedroom wall features the movie's famous floating lanterns and its characters, Rapunzel and Flynn Rider, in a boat on the water.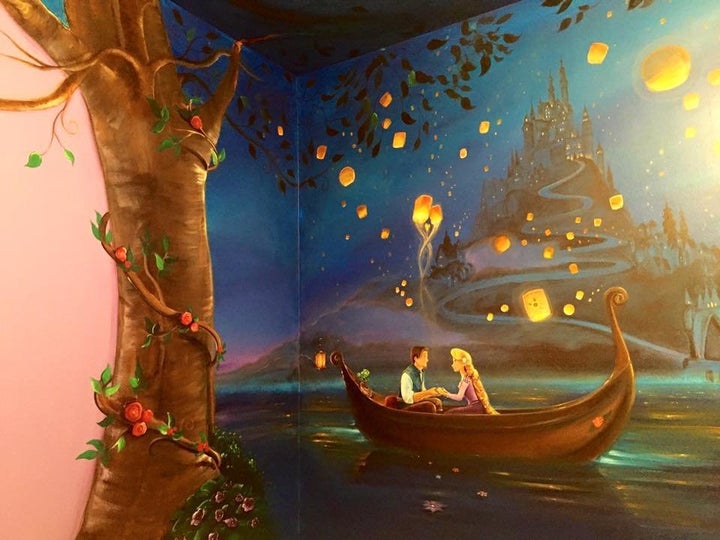 Treece has always had an interest in art, but she only began painting seven years ago.
"I have been creative since I was a child, but I chickened out in art school right away and switched to advertising," she told The Huffington Post. "I attended one of the best art schools, the College for Creative Studies, but I never even took a painting class."
After about a decade of not thinking about fine art, Treece took some painting lessons with a colleague and painted a vineyard in one of her friend's dining rooms. Now, she especially loves painting pieces inspired by fairy tales. The "Tangled" mural she painted took 60 hours, and her daughter was there every step of the way.
"She saw me painting it from beginning to finish. She would come home from school and run in her room to see what progress I had made," Treece said. "I always had the movie playing on repeat as I painted and after it was completed she said she missed seeing me paint and hearing the movie playing."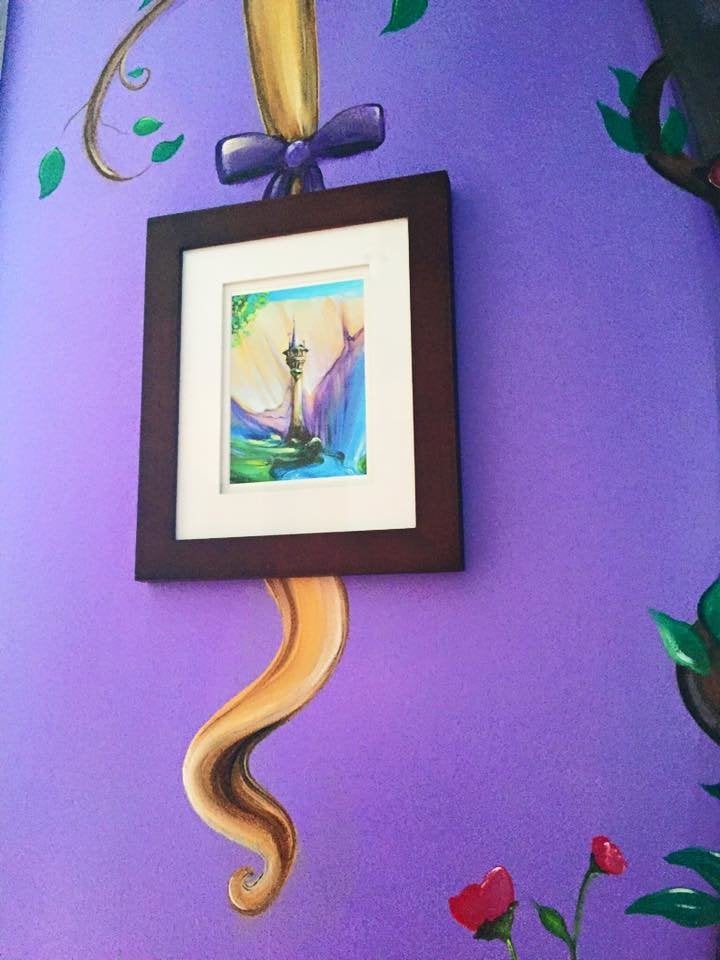 Now that the mural is complete, Treece and her daughter love reading books before bed and admiring her work. The talented mom plans to add a few more finishing touches to make the mural come to life even more.
"I plan to paint some clear UV paint over the lanterns and put a black light between her bed and the wall and I'm pretty sure they'll actually look like they're glowing," she said.
Treece has also done paintings featuring Belle from "Beauty and the Beast" and Sleeping Beauty. She told HuffPost she can't put her love for fairy tales into words and lets her art do the talking for her. Treece especially enjoys Disney-inspired pieces because of the nostalgia they bring.
"It gives me genuine joy," she said. "I love playing the movie while I paint and its like I'm transported into my favorite worlds and I get to create my very own scenes in them. It feels magical."
Treece hopes to one day become a licensed Disney artist as well as a children's book illustrator, two occupations that will ensure her love for art will last a long time.
"Similar to when you finish a good book and you don't want it to end, I get to jump back in and spend time there and make my own creations in them," she said.
See more photos of the "Tangled" mural below. For more of Treece's work, head to her site or her Facebook.
Related
Before You Go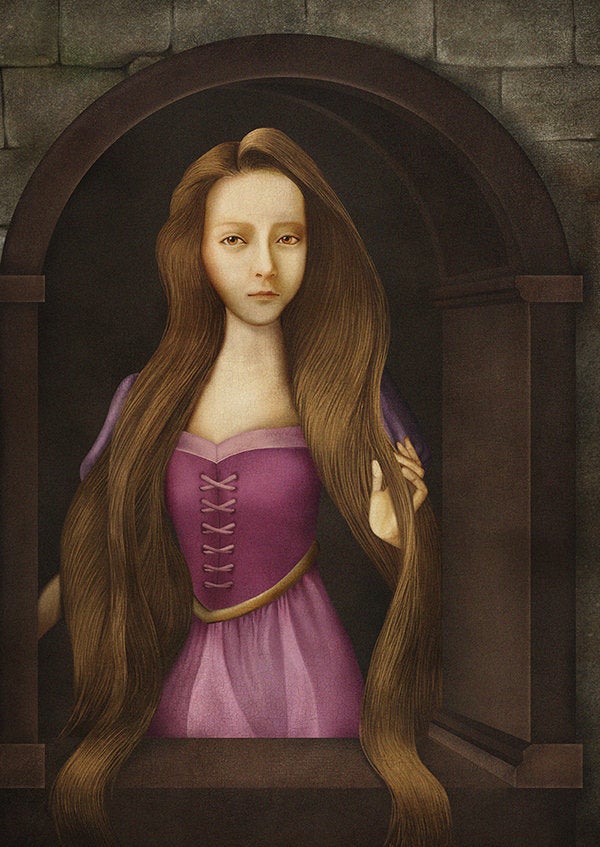 DIsney Princess Paintings