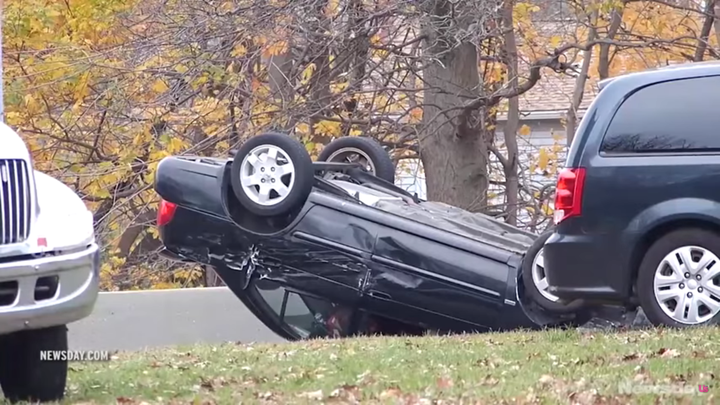 A single mother who survived a rollover car crash in New York was killed moments later while trying to retrieve her belongings, police say.
Brittany Leith, 25, was able to safely crawl out of her smashed car just before 4 a.m. Sunday. But police say her attempt to go back for her belongings, reportedly against the advice of good Samaritans, cost her her life.
As the aspiring North Babylon hairdresser crossed the three lanes of traffic on Long Island's Southern State Parkway, she was struck and instantly killed by an oncoming car, police said.
The driver said he didn't see Leith or her overturned car resting on the highway's left shoulder because the smashed vehicle's lights were off following the crash, State Police Senior Investigator Thomas Hughes told Newsday.
A state trooper responding to the scene was struck himself while inside his patrol vehicle, after positioning it in a way that would block traffic from Leith's body. That trooper was treated for back pain and facial bruises at a nearby hospital, Hughes said.
Leith's family said they're struggling with how to break the news to her 3-year-old daughter.
"We have to tell this little baby, this little doll," Leith's grandmother Claire Hansen told Newsday. "How do we tell this little girl? … She keeps saying, 'Where's Mommy? Where's Mommy?' It's not supposed to happen this way."
Leith's paternal grandmother, Anna Leith, told the New York Post that her granddaughter had been living with her since the young mom's divorce.
She said Brittany was returning from a friend's home at the time of the crash and expressed shock that those at the scene allowed her granddaughter to go back to her car.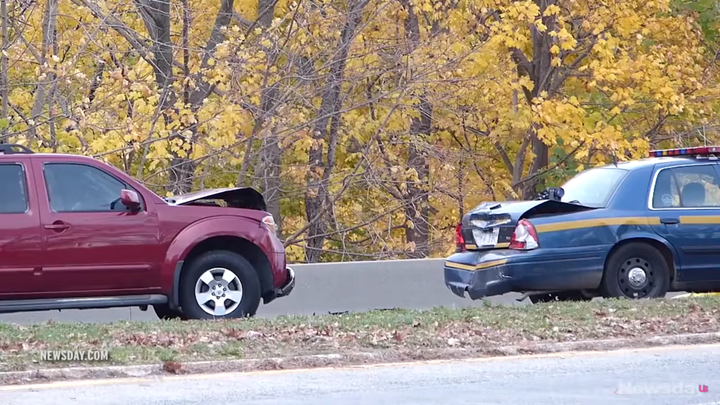 "I was told someone was there to help her out of the car, but she could have hit her head and been out of it," she said. "Somebody should have held on to her and not let her run back into the street."
Employees at Hair Revue & Co., where Brittany Leith is said to have been working, expressed their own heartbreak on their Facebook page Sunday.
"With sincere pain in our hearts, we the staff of the Hair Revue mourn the loss of our co worker and friend Brittany Leith .. Your kind heart and beautiful smile will be missed .. May you rest in peace sweet girl xoxoxo," they wrote.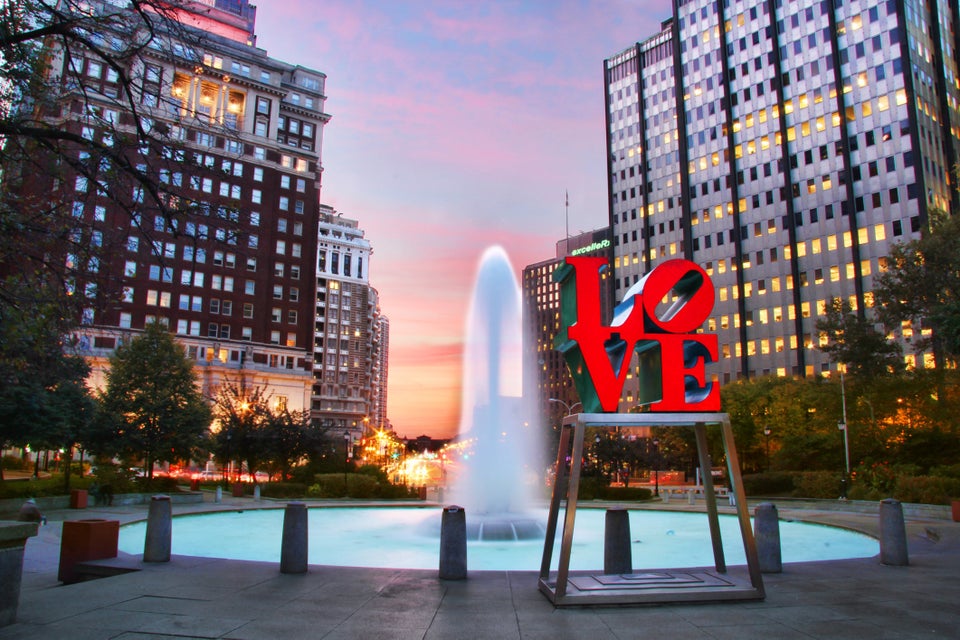 Philadelphia
Popular in the Community