Crystal Kells has always loved documenting her son, Cian, as he grows up. The Canadian photographer takes pictures of her 5-year-old going through day-to-day life with his signature joy and confidence.
"My son is the light of my life," Kells told HuffPost. "He has made me become a better person. He has taught me to love myself and others more. He is one of the happiest people I have had the pleasure of meeting in my entire life. He lights up a room with his personality and the joy he brings to others."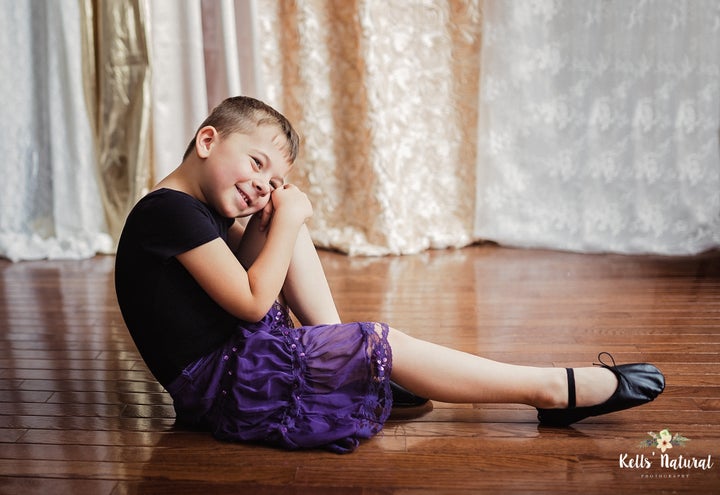 When he was 4, Cian started wearing dresses and has enjoyed being creative with his wardrobe throughout the past year. The little boy also likes wearing capes and playing superheroes. He's a fan of Iron Man, "Paw Patrol," going on hikes, playing cars and getting his hair cut short.
"He's my rough and tumble boy who loves to wrestle with his daddy and is my sweet caring boy who loves to play princess," said Kells.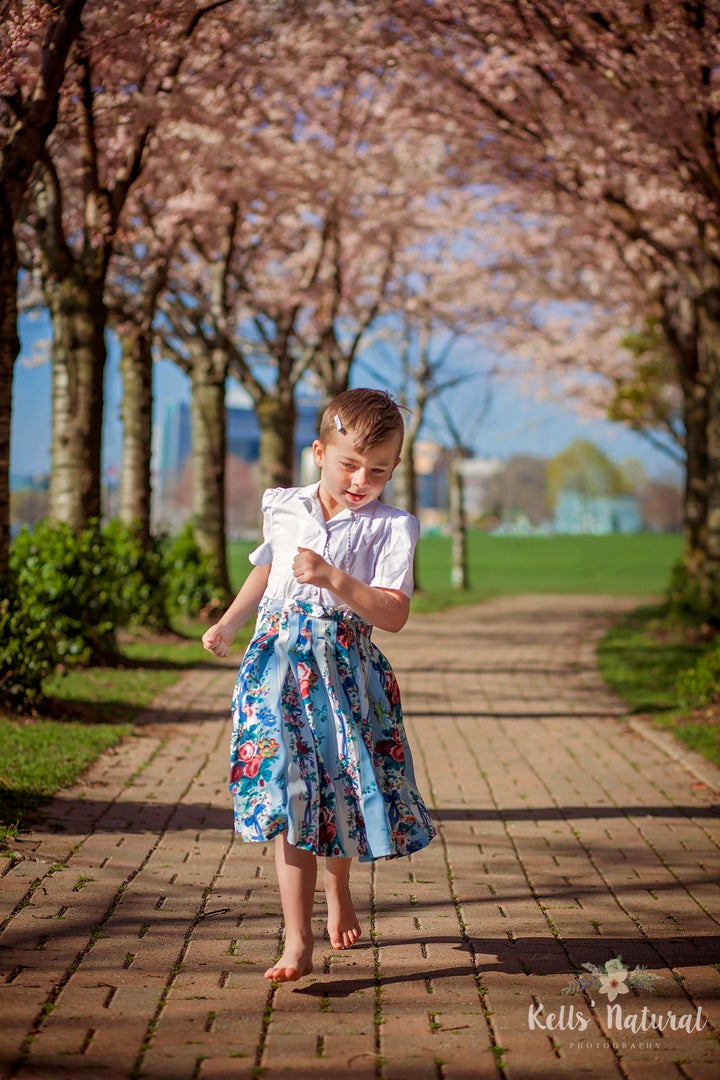 Kells, who lives in Hamilton, Ontario, shared her photos and son's story in a blog post on BoredPanda. "My husband and I are raising him without gender stereotypes," she wrote, explaining that the fact that her son is a boy does not dictate the clothes he wears or toys he plays with.
"He doesn't use his penis to be able to wear a dress, nor does he use his penis to operate the dolls and cars he plays with," she added.
The mom told HuffPost she wrote the blog post to share Cian's philosophy with the world: "Be yourself. Be happy. Be confident. Love yourself."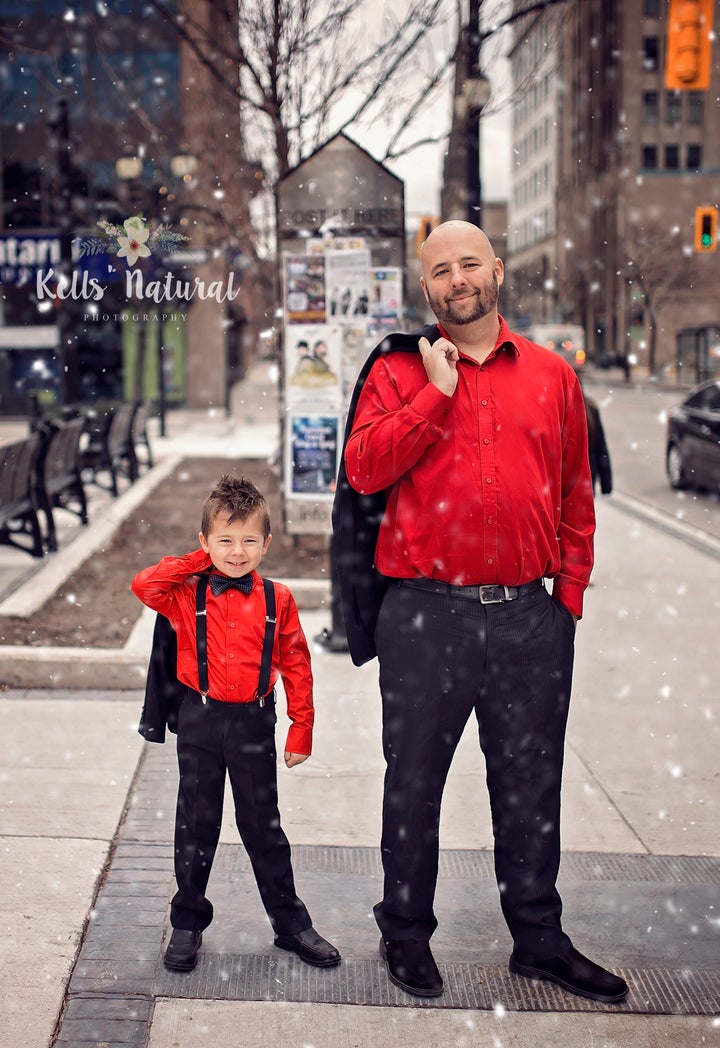 Kells and her son have yet to face any in-person confrontations from strangers for his choice of attire. "We do get stares, glares, head shaking and snickers, but for the most part, it's been quite positive," she explained. "Cian never notices, and I don't think he'd care anyway. I hold my head high and smile at them."
The response online has been a different story, but Kells said she uses it as an opportunity to have discussions with people and raise awareness around the issues of gender stereotypes in parenting.
Ultimately, she believes the impact of her family's story outweighs the occasional negative comment online.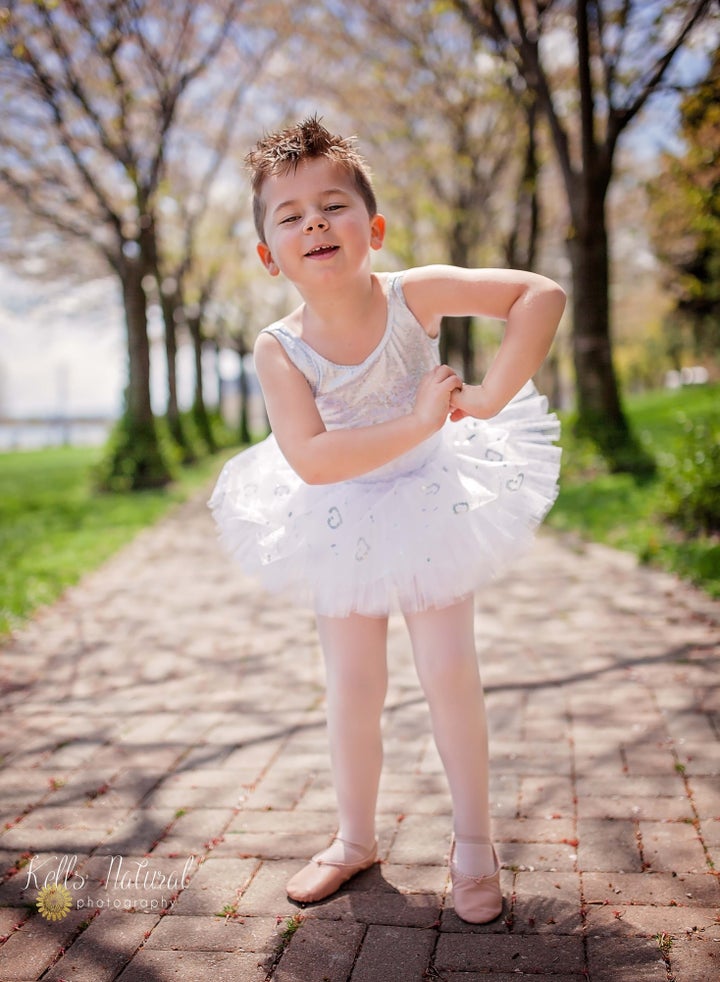 "I had a local mom reach out to me and tell me that she and her sons had seen Cian and I at our local Walmart," the photographer recalled. "Her sons had asked her about Cian and him wearing a dress, so she took the opportunity to teach her children how we are all different and how it should be OK for boys to like 'girl things' and girls to like 'boy things.'"
One of the woman's sons "just lit up" at this lesson, Kells added. "A few days later, he announced his favorite color was pink and was excited to get a toy that was considered for girls. Both boys have since found confidence and joy."
This kind of positive impact brings the family joy.
Said Kells, "It's for things like this that I write and I share our story."
Before You Go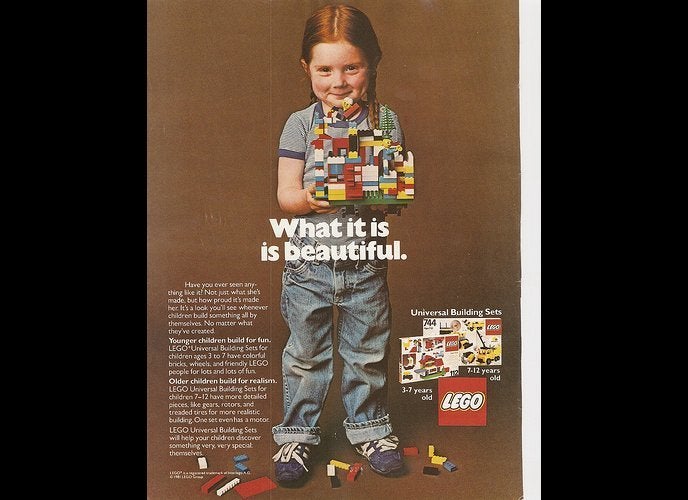 Brands That Have Been Updated To Be More "Girly"