After an Apple store employee went out of his way to help her 9-year-old son with special needs, a Nashville mom expressed her gratitude in a beautiful Facebook post.
LynnMarie Rink posted a photo of her son James, who has Down syndrome and autism, smiling with the Apple store employee. In the caption, she recounted the events leading up to the moment captured in the photo and thanked the kind stranger.
In her note -- addressed to the Apple store in the Mall at Green Hills -- Rink explained that her son has communicated and learned with the help of an iPad since he was about 3 years old. After nearly seven years of use, his iPad recently stopped functioning, but with a generous contribution from a charitable organization, James and his mom went to the Apple store to buy a new one.
"While looking at the iPads James must have seen something that sparked his interest in the mall, and he took off running full speed out the door," Rink wrote. "The problem was he wasn't at the door, but at the clear glass wall. He slammed into the wall full force which knocked him over. The entire store gasped as they heard the sound of James' head hitting the glass and then the floor."
Rink immediately ran to her son's side to console him. "As I hugged him sitting on the floor your employee came over and sat down next to me," she said. "He asked if he was okay and if there was anything he could do. I think it was at this point that he realized James had special needs."
The mom asked if the employee would sell them an iPad and help them set it up -- and if he wouldn't mind doing that with them on the floor. He gladly obliged.
"Your awesome employee sat with James on the floor of the store and set up the new iPad," Rink wrote in her note to the Apple store. "There are no words to accurately describe how grateful I am that he took the time to 'meet us right where we were.' He didn't have to sit down on the floor with us. He could have easily waited for us to stand. Could have easily waited for us to come back another day. But he hung out with us in the midst of our pain. He even got a fist bump from James, and I snapped this photo."
"I walked away from this experience with the reminder to always meet people where they are at," she continued. "It's so easy to be so focused on our own mission or plan (or sale) that we fail to see what people really need. I long to be better at this. I long to not be so self-absorbed that I never miss an opportunity to love exactly like someone needs in the moment."
Rink said she couldn't remember the employee's name, but she issued a call to her fellow Nashville residents to help her find him and share his act of kindness with the "bigwigs at Apple."
The January 22 post spread quickly, with almost 10,000 shares to date. The mom was quickly able to connect with her Apple store hero, 23-year-old Andrew Wall.
"Hey Lynn, I want to say thank you so much for those kind words! I began working at Apple in hopes of having fulfilling moments like this. Post Apple my hopes are to work within the realm of youth counseling. Thanks again for making my day!"
"If his character and actions yesterday have anything to do with his future ... I'm sure it'll be full of many more life changing moments," Rink wrote.
Sounds about right.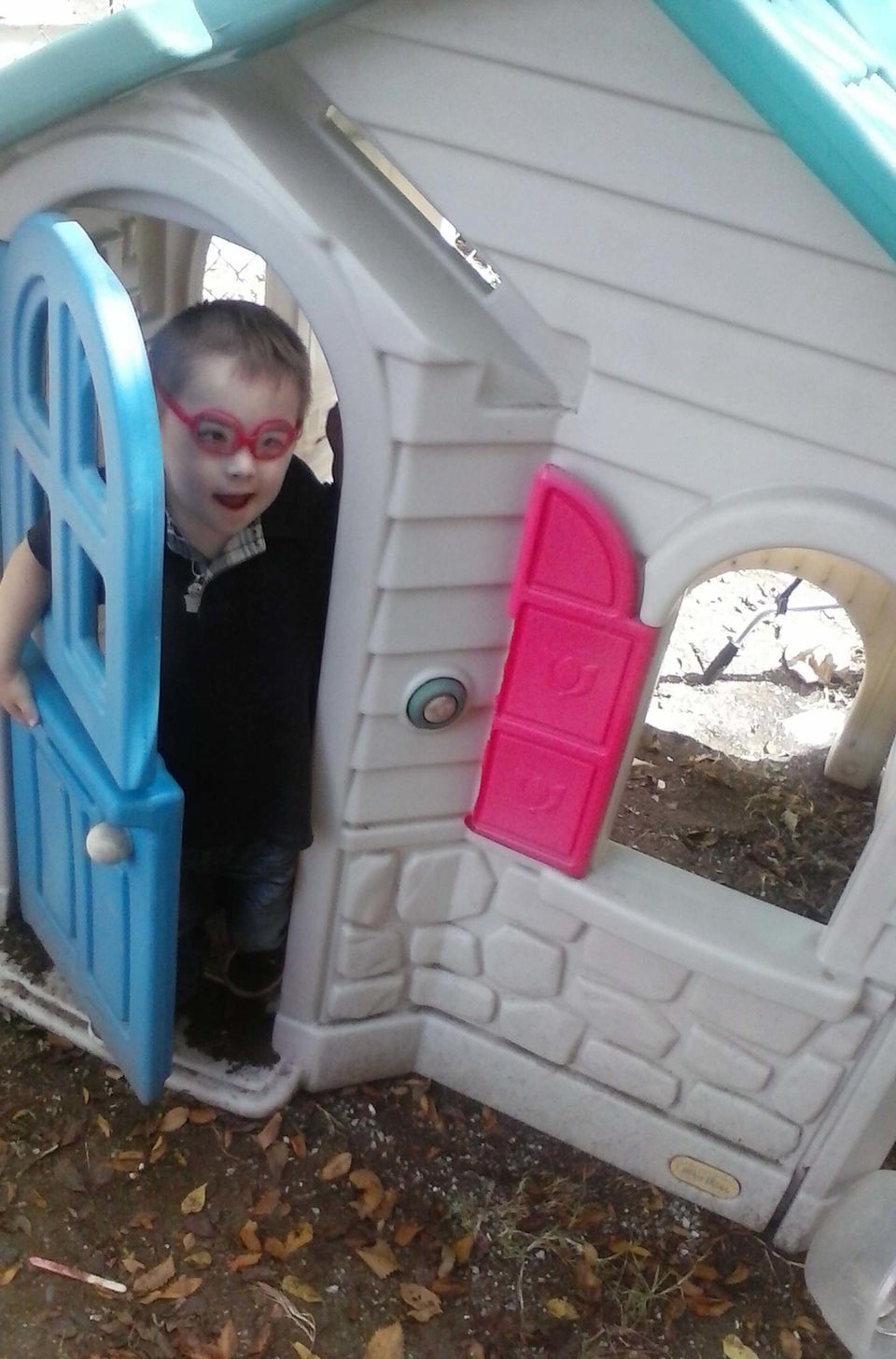 What Parents Of Kids With Down Syndrome Wish You Knew