When Bri Dow learned she was pregnant with her first child, she wanted to surprise her husband Brandon with the news in an unconventional way.
The Wisconsin mama-to-be enlisted her wedding photographer Samantha Boos to help orchestrate the surprise. Bri told Brandon they had won a free couples photo shoot. During the session, Boos gave each of them a chalkboard and told them to write three words that describe each other while standing back to back.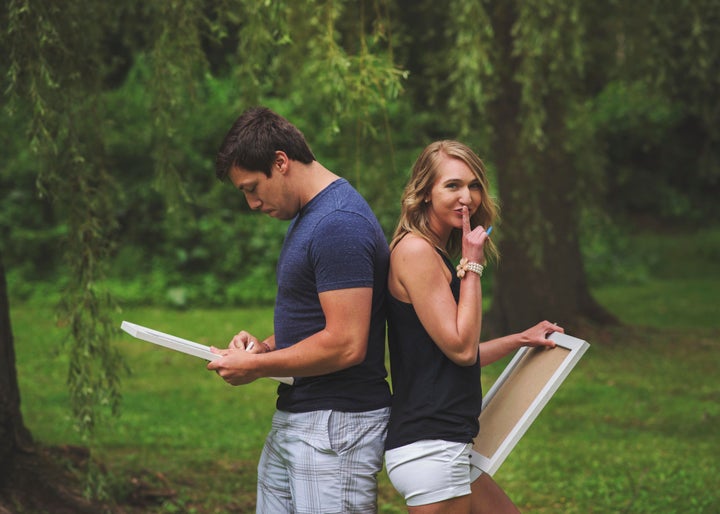 While Brandon affectionately wrote, "Love Cute Sweet," Bri wrote "You're going to be a daddy." As they flipped around, Boos captured Brandon's reaction to reading his wife's chalkboard.
On August 5, the photographer posted the photos on her Facebook page, where they quickly went viral. "Brandon's reaction was priceless," Boos told The Huffington Post. "He had the same reaction when Bri walked down the aisle as well. After he read the board it went from thoughtful, to excited, then lastly to tearful. He was overjoyed with the news and couldn't wait to hug his wife."
Boos said she's happy to see so many joy-filled responses to the photos online. "I hope people see love and how much love two people can have for each other and the future," she said. "So much in the media right now is negative. It's always nice to see something positive."
Baby Dow is due February 11. See the full sequence of photos below.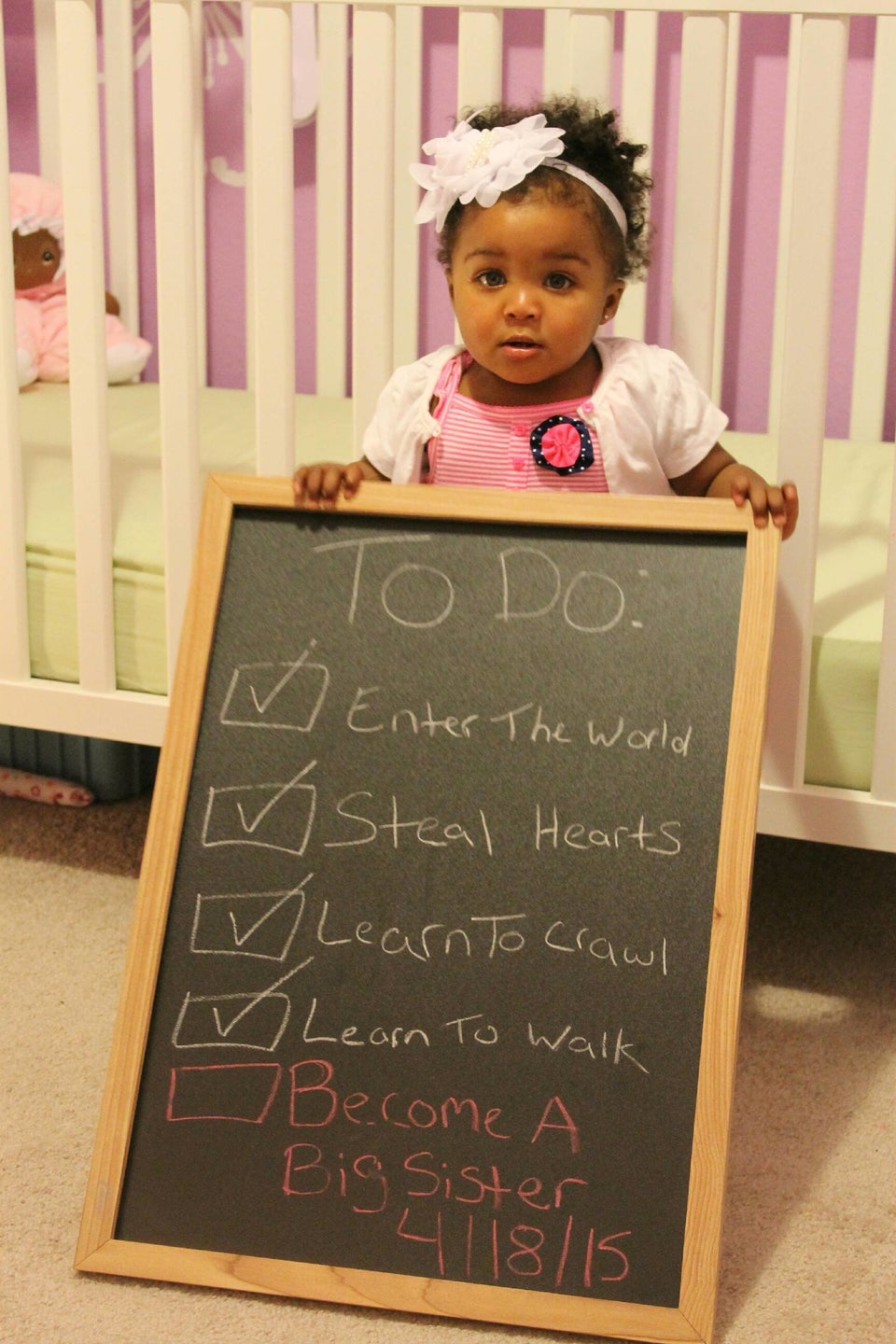 Creative Pregnancy Announcements
Popular in the Community