A mom-to-be's gorgeous milk bath maternity photos are taking the internet by storm.
Neva Michelle Santiago ofNeva Michelle Photography took photos of expecting mom Keturah Antongiorgi on Aug. 2. Antongiorgi, an army officer stationed in central Texas who is expecting a son in September, knew she wanted to incorporate a milk bath after finding similar photo shoots online.
"All of them were beautiful, yet still owned its own sense of uniqueness," she wroteon her blog. "Something about the way the milky-white water disguises just enough lured me in."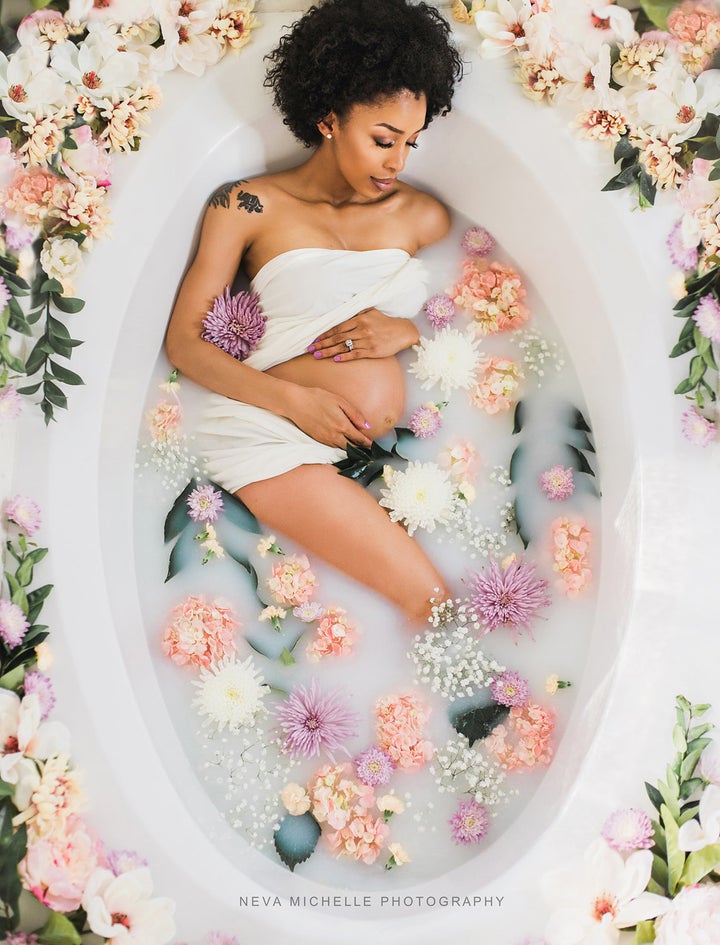 The shoot took place at Antongiorgi's home and actually required coffee creamer, not milk, to get the water's milky glow. Santiago, who also took Antongiorgi's sex reveal photos, chose the flowers placed around the mom-to-be.
"As for the color scheme, I wanted it to be soft and feminine, so I chose to go with more pastels and white colors," Santiago told The Huffington Post. "I wanted her to remember how peaceful and happy she felt in the last month before her baby boy arrived."
On the same day as the photo shoot, Santiago posted one of the photos as a sneak peek on Facebook that has gotten more than 1,600 reactions. The photos got even more attention when Antongiorgi's cousin tweeted one from the shoot that racked up more than 28,000 retweets and 64,000 likes as of Wednesday.
Santiago told HuffPost she was "overwhelmed with gratitude" for all the support of her photos and called the shoot "an absolute dream." Antongiorgi echoed those feelings and wrote on her blog that she was "ecstatic with the end result."
"You really can expect nothing less from Michelle!" she wrote. "She's truly talented and passionate when it comes to her job and it shows in her work. What an awesome experience!"
See more photos from the maternity shoot below.
Before You Go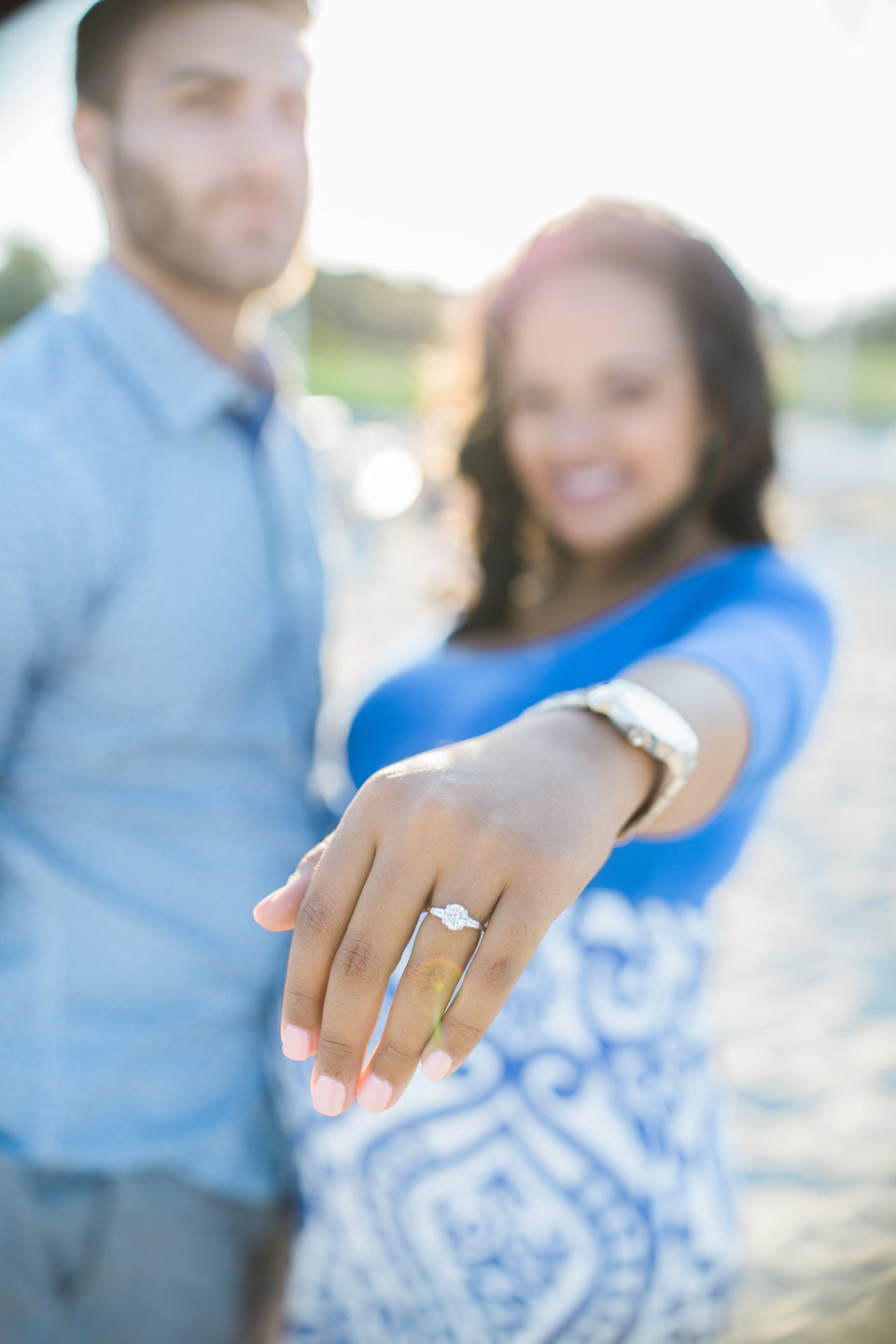 Maternity Shoot Proposal