A Hawaii woman is suing United Airlines over her claim that she had to hold her son in her lap during a flight because the airline gave his paid seat to a standby passenger.
Shirley Yamauchi, 31, told HuffPost that she is filing a lawsuit this week for an incident that occurred in late June. She says her 2-year-old son had to give up a seat she had paid nearly $1,000 for to a standby passenger whose ticket shared the same seat number.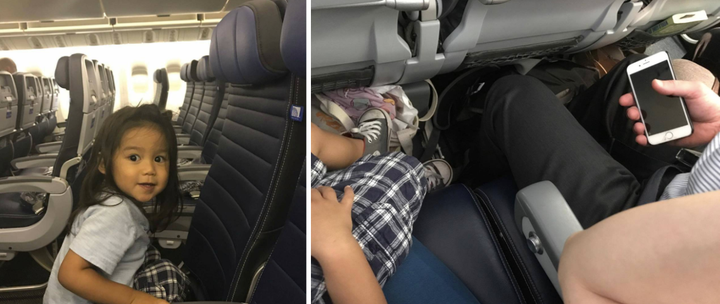 With no help from flight staff, Yamauchi said she was forced to hold her son for the entire 3½-hour flight to Boston from Houston. Yamauchi told HuffPost that she's filing the lawsuit "to keep United Airlines from doing this to other passengers."
It's "unsafe, uncomfortable and unfair," she told HuffPost. "He was barely buckled in for nearly four hours."
Yamauchi's lawyer, Michael Green, told Hawaii News Now that they want to let "the people decide what to do to people that are this greedy and put lives potentially in danger."
When asked about the potential lawsuit, Maddie King, a spokeswoman for United, told HuffPost in a statement, "We reached out to Ms. Yamauchi to apologize to her and her son, and we also refunded their tickets."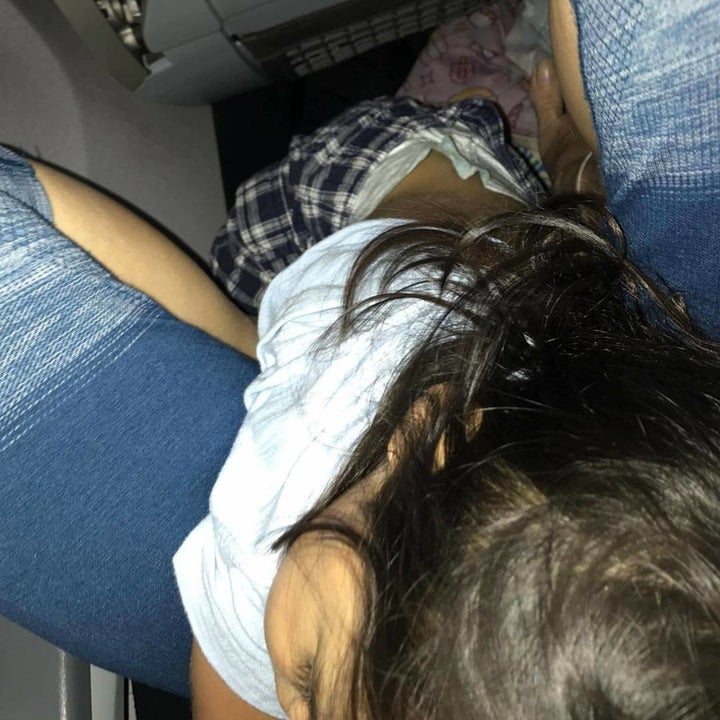 The incident occurred after Yamauchi and her son boarded their flight in Houston after a five-hour layover from Honolulu. Once seated, another passenger who was on standby, showed up to take her son's seat.
After Yamauchi flagged a flight attendant for help with the situation, the staff member "shrugged and said the flight was full," Yamauchi previously told HuffPost. Yamauchi then moved her son to her lap and flew to Boston without raising the issue further.
She says she didn't speak out a second time because she was afraid of retaliation from the airline after hearing about an April incident that left passenger Dr. David Dao bloodied and injured as he was dragged off a flight.
"I started remembering all those incidents with United on the news. The violence. Teeth getting knocked out," she previously told Hawaii News Now. "I'm Asian. I'm scared, and I felt uncomfortable. I didn't want those things to happen to me."
Allowing Yamauchi to fly with her son on her lap violated United's own "traveling with children" policy. The FAA also strongly advises against allowing children to sit on an adult's lap during flights because "arms aren't capable of holding your child securely, especially during unexpected turbulence."
Representatives of United issued an apology to Yamauchi five days after her Houston layover, when local media in Hawaii had already reported on her ordeal.
During her return flight July 6, Yamaguchi says, United staff members upgraded her seats to business class and offered her access to their United lounge in San Francisco, where she had a layover.
But that may not be enough, according to Yamauchi's lawyer.
Popular in the Community