On Friday, police say, 28-year old Gawain Rushane Wilson shot Hiatt, their five-month-old twins, Hayden Rose and Kayden Reese Hiatt, and Hiatt's father, Travis James Hiatt, before turning the gun on himself at his home in Jacksonville, Florida.
Megan Hiatt, who is currently in critical but stable condition, was the only survivor. From her hospital bed, she asked her mother Melissa Bateh to speak out publicly about the shooting in order to raise awareness about domestic violence, and to help other women before it's too late.
In the U.S., around three women a day are killed in domestic violence incidents. Experts believe there are often multiple warning signs prior to homicide attempts.
"A parent sometimes knows," Bateh told First Coast News in an interview on Monday. "I just knew in my gut that their relationship was not a healthy relationship."
Bateh said Wilson was controlling, taking away Hiatt's phone and refusing her access to the car. He would grab her and break her things, Bateh said, and was verbally abusive, calling her daughter fat. "The babies were three days old and he would ask her, 'So when are you going to start losing weight,'" she said.
In an unimaginable act of cruelty, she said, Wilson forced her daughter to hold the twin babies while he shot them. "He wanted to destroy her world, and he wanted her to watch it be destroyed," Batech said.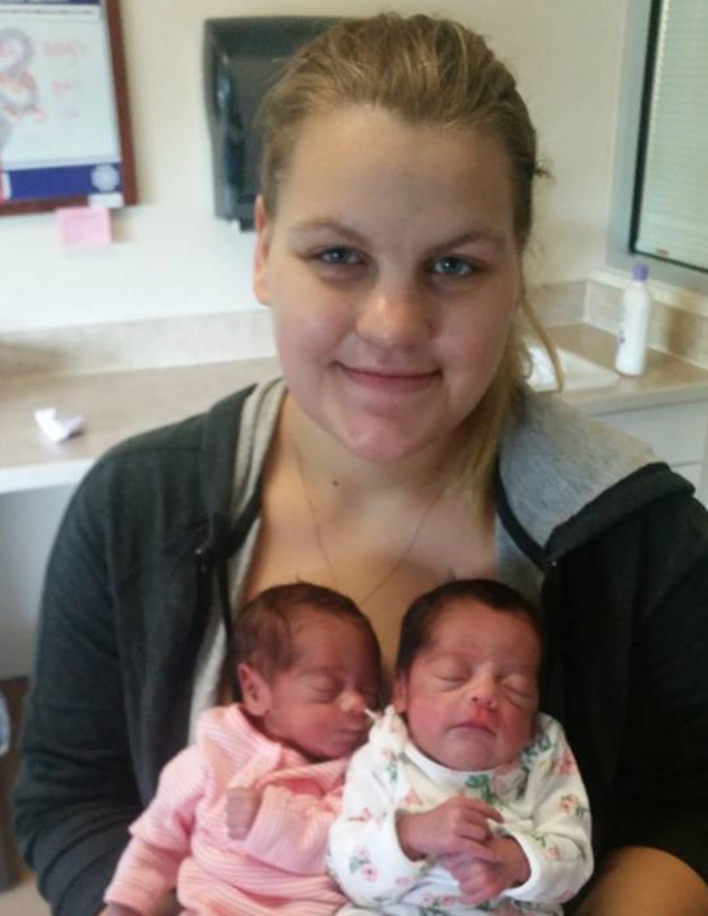 Hiatt was shot around five times, she said, and lost part of a breast. Friends have set up a GoFundMe page for medical costs and funeral expenses.
Wilson had a prior history of domestic violence.
According to First Coast News, in 2013 he was arrested for strangulation, for which he served two days in jail. Then nearly seven months after that arrest, a woman filed an injunction for protection against Wilson for repeated dating violence.
It's not uncommon for shootings that involve multiple victims, such as Hiatt's, to be related to domestic violence. A HuffPost investigation that looked at five years of mass shooting data found that in 57 percent of shootings in which four people were killed, the shooter targeted either a family member or an intimate partner.
Despite the heinous act, Bateh said she does not hate Wilson.
"I think, on some level, he was a victim at some point in his life to push him to this," she said. "It was the ultimate 'I'm in control'… an ultimate 'Screw everybody.'"
Popular in the Community