In the span of 30 minutes, Nebraska mom Sara Heller indirectly encountered two very different strangers. One left a hurtful comment about her son's cleft lip and palate. The other lifted her up with support.
Heller and her partner, Chris Eidam, welcomed their son Brody three months ago. At 24 weeks, during an ultrasound, they learned he had a bilateral cleft lip and palate.
For two months, Brody had a tube on the side of his face that went through his nose. Later, he had a gastrostomy button (G-button) placed on his stomach to help with feeding. He's also had lip surgery. Doctors will later repair his palate.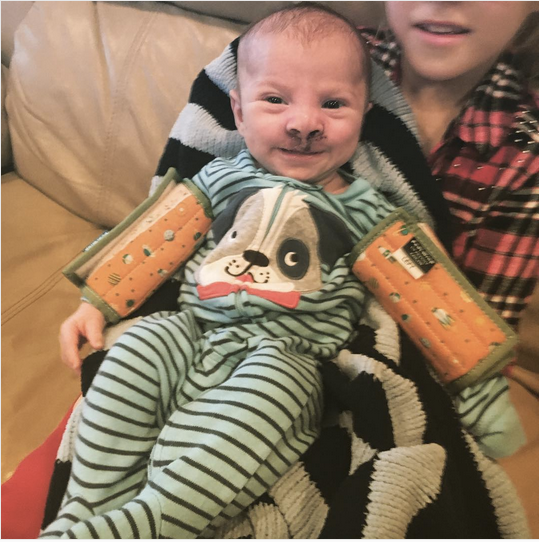 Heller has documented Brody's journey on Instagram. Most comments on her public profile are positive and encouraging, but one night while Heller was out to dinner with her son and some friends, she received hurtful feedback online from someone she didn't know.
"The comment said, 'What's wrong with your baby's nose? I've never seen anything like that. It doesn't look good,'" Heller told The Huffington Post.
She described the comment as a "stab to the heart."
"Why is someone judging what a baby looks like?" she told HuffPost. "They don't know his story. They didn't know my story."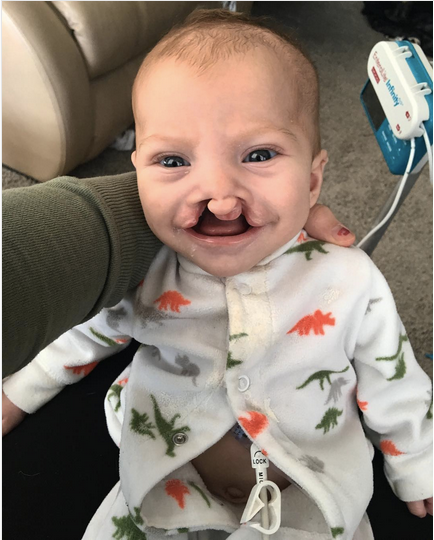 Heller deleted the comment and tried to enjoy the rest of her night with friends. Thirty minutes later, a server from another table approached her group and asked who was the mom of the baby, referring to Brody. The server then gave Heller a rolled-up piece of paper, and inside was a check for $1,000. The memo read, "For the beautiful baby." Heller immediately started crying.
"For me it was kind of like that negative comment was washed away," she said.
The check, which Heller received right before Brody's first lip surgery, helped pay for some of his medical costs. It also included the kind stranger's address, so Heller later sent a thank-you card and photos of Brody before and after surgery.
"They saw him with his first smile," she told HuffPost.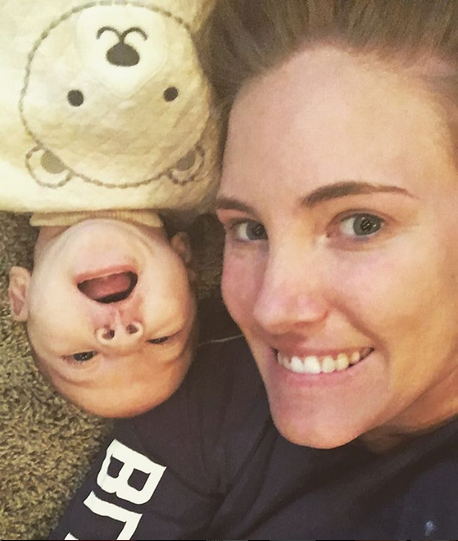 The thankful mom plans to continue sharing her son's journey online, despite the hateful comment she received. She aims to raise awareness for and help normalize cleft lips and palates, and is thankful for the stranger's act of kindness that helped support her along the way
"The timing, it was amazing," Heller said. "Everything happens for a reason."
Related
Before You Go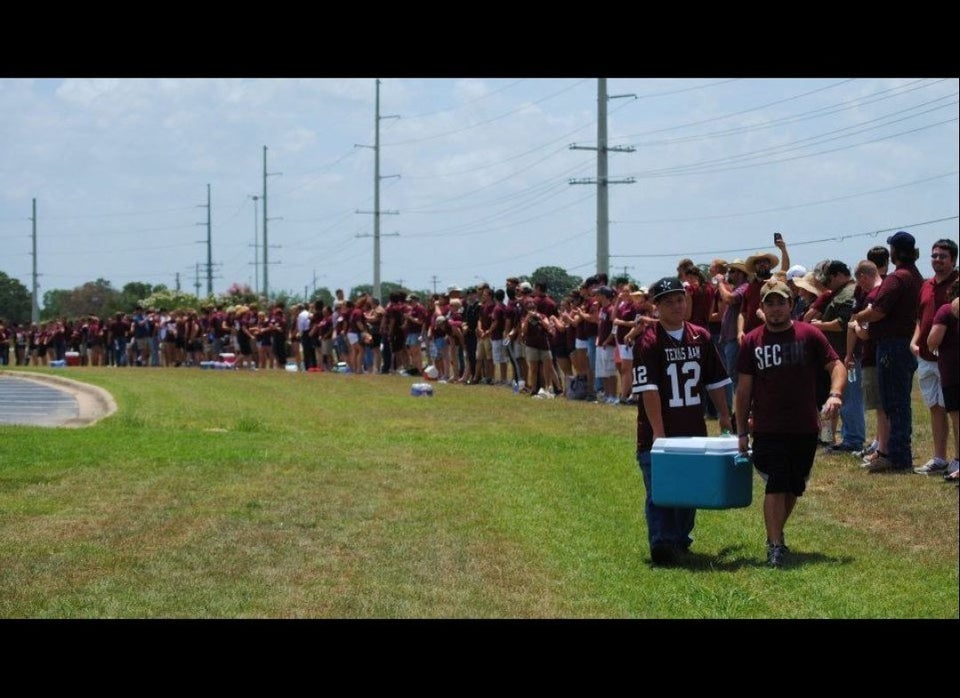 Random Acts Of Kindness