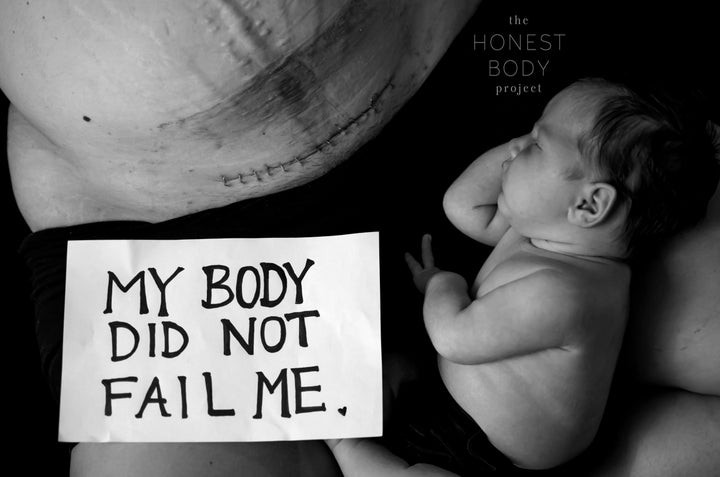 A series of photos is reminding mothers who gave birth via C-section that their bodies did not "fail" them.
As part of her "Honest Body Project," photographer Natalie McCain interviewed and took pictures of a mom named Jacqueline, who delivered three babies via C-section. She also struggles with aggressive endometriosis, which required multiple surgeries.
"I have received so many messages from women about their C-section scars and how they struggle with their experience," McCain told HuffPost. "I loved this mom's perspective on her C-section scar, and I wanted her message to help reach others who could find comfort in it."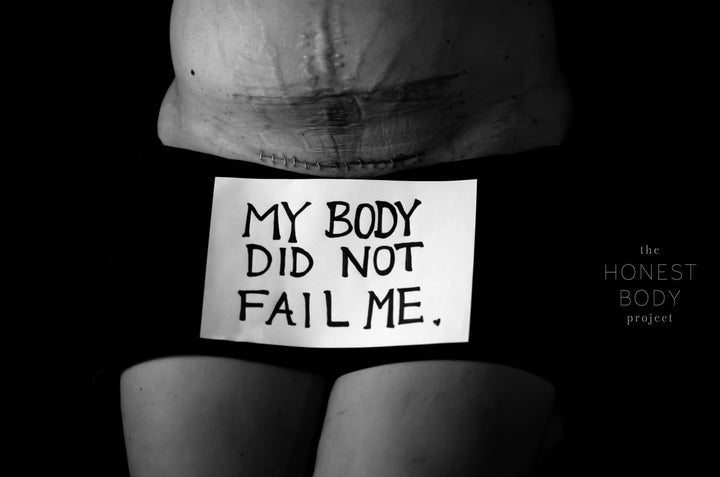 Jacqueline, whose children are 2 years old, 1 year old and less than 1 week old, struggles with aggressive endometriosis, which has required multiple other surgeries.
She told McCain she's heard moms say they felt like their bodies "failed" them because they had C-sections. But she doesn't see it that way. Instead, she sees her scars as reminders of the body that has kept her alive and carried her children.
Keep scrolling to see McCain's photos of Jacqueline and read her story of medical challenges, persistence and hope. As McCain told HuffPost, "I hope that other women find comfort and feel affirmed by this mother's story. Your body did NOT fail you."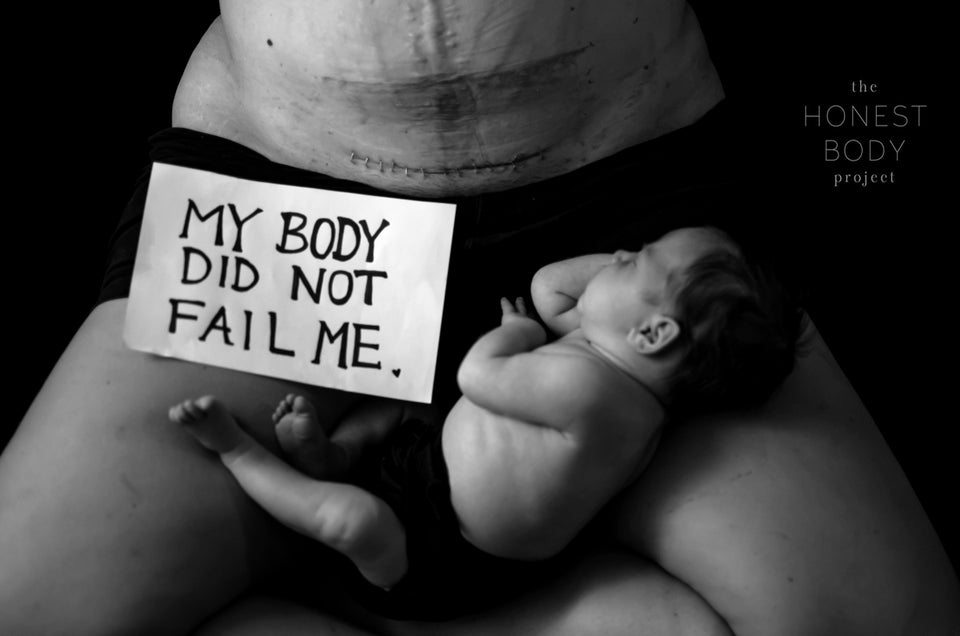 Natalie McCain/Honest Body Project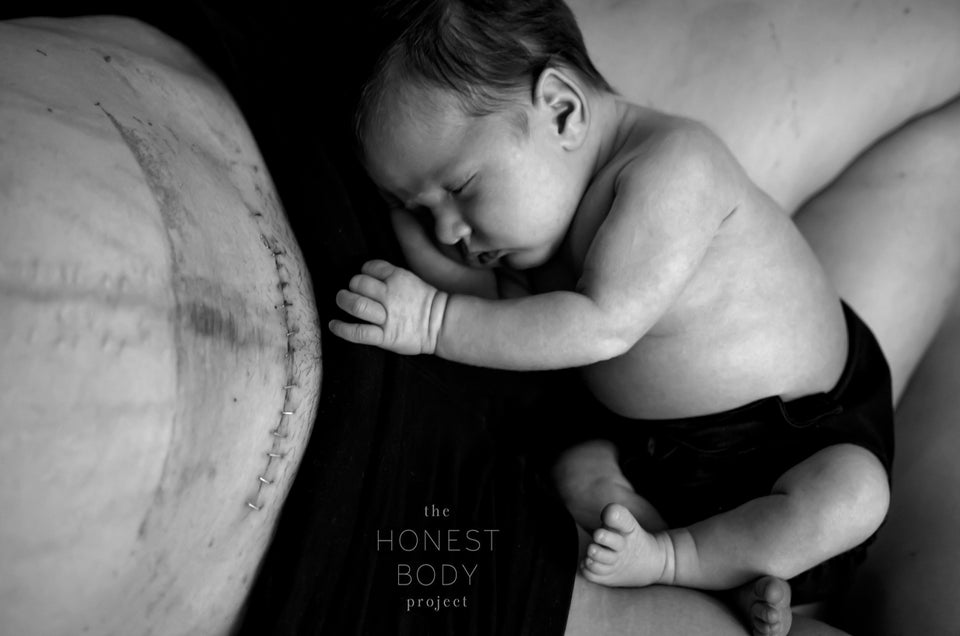 Natalie McCain/Honest Body Project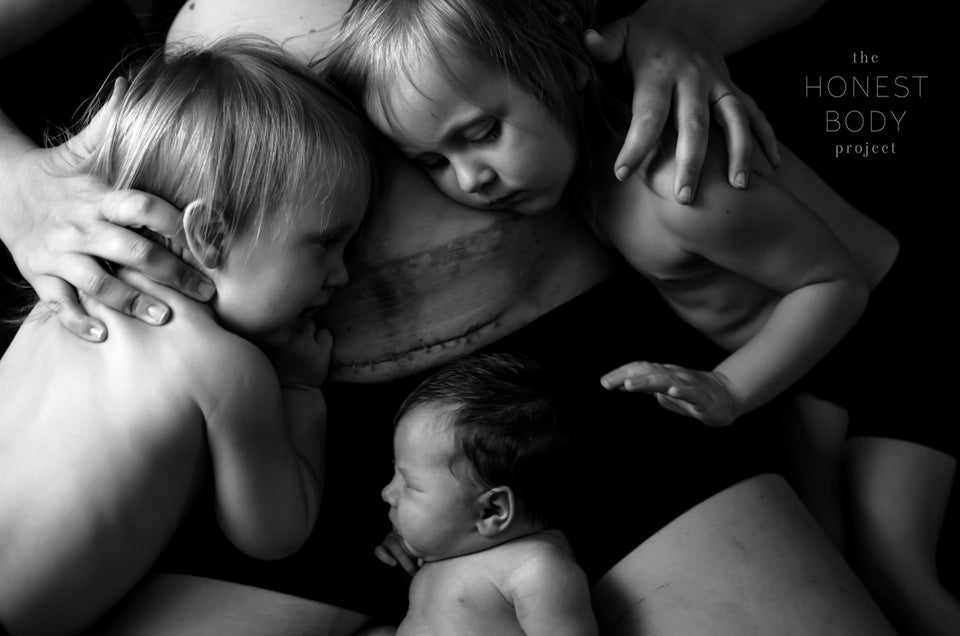 Natalie McCain/Honest Body Project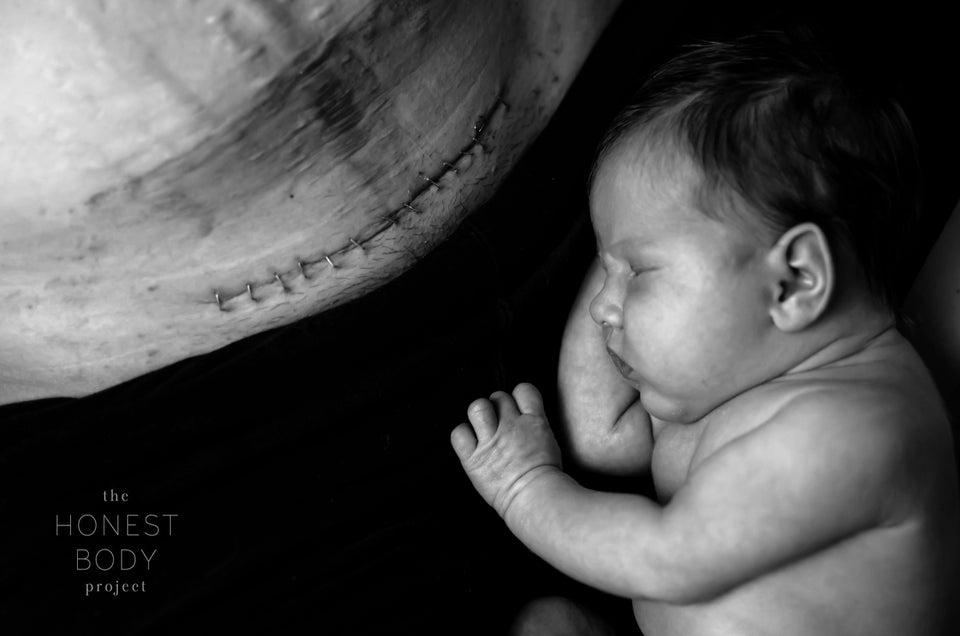 Natalie McCain/Honest Body Project