A history center in Cleveland has pledged to make some changes after a mom wrote on Facebook that she was shamed for breastfeeding in public by its staff.
On March 21, Emily Locke wrote a post on Facebook about breastfeeding her 9-month-old baby at her sister's wedding at the Cleveland History Center of the Western Reserve Historical Society. She wrote that a woman who worked there said she wasn't allowed to breastfeed where she was because it "was against museum policy." According to the post, the woman said she'd have to bring her manager over after Locke refused to stop breastfeeding. Locke wrote that another woman approached her with an even worse reaction.
"She then told [me] it was a family museum. I explained this is a family moment," Locke wrote. "She then told me she was just trying to protect the innocent children. I was pretty shocked."
According to the post, the woman eventually left and Locke was able to finish nursing her child. The staff members' reactions still stung.
"I was so disappointed and saddened by this," she wrote. "I was treated as if I was doing something disgusting and inappropriate. That I was in some way hurting the innocence of children."
Many Facebook users have echoed Locke's disappointment. As of Wednesday, her post has been liked more than 32,000 times. A day after it went up, the Cleveland History Center posted a statement about the incident that included an apology as well an announcement about an important change.
"We have formally apologized to the mother, and are immediately implementing additional training for our entire team in order to ensure that an incident like this does not happen in the future," the statement reads.
According to Cleveland.com, the history center's director, Angie Lowrie, said there is no policy against breastfeeding at the museum and that two employees "have been disciplined." Lowrie also responded to the viral post with an apology, which Locke has since accepted. The museum is now preparing to educate its staff on how to address breastfeeding.
Now that's a step in the right direction.
Related
Before You Go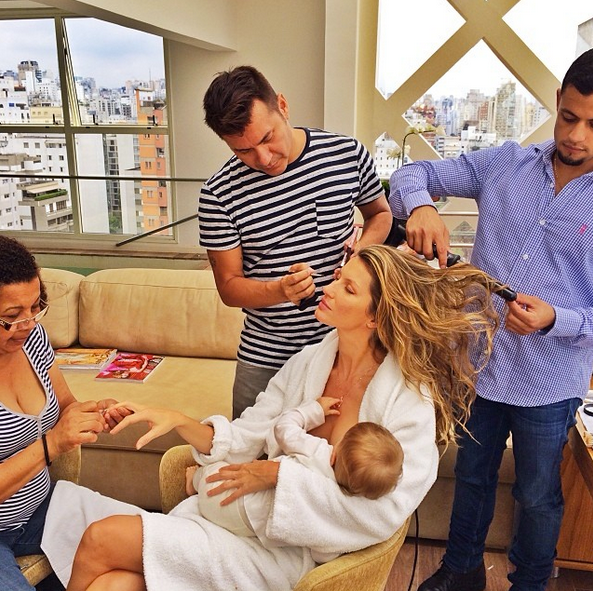 Memorable Breastfeeding Moments In Hollywood