This summer marks the 15th year of The Museum of Modern Art and MoMA PS1's Young Architects Program, which challenges young architects to design innovative projects that bring new possibilities to our understanding of sustainable architecture. The eco-friendly structure that reigns victorious serves as a temporary urban shelter for MoMA PS1's Warm Up summer music series.
This year's winner, designed by David Benjamin of New York architects The Living, is, simply put, a mushroom tower. And this mushroom tower could change the future of environmental design. The cylindrical tower isn't quite manufactured but grown, thanks to its entirely organic material made from cornstalks and the root-like structures of mushrooms, called mycelium. Up until now, these mushroom roots, created by Ecovative in 2007, have mostly been used as a packaging material. But their purpose in art and design is about to shift considerably.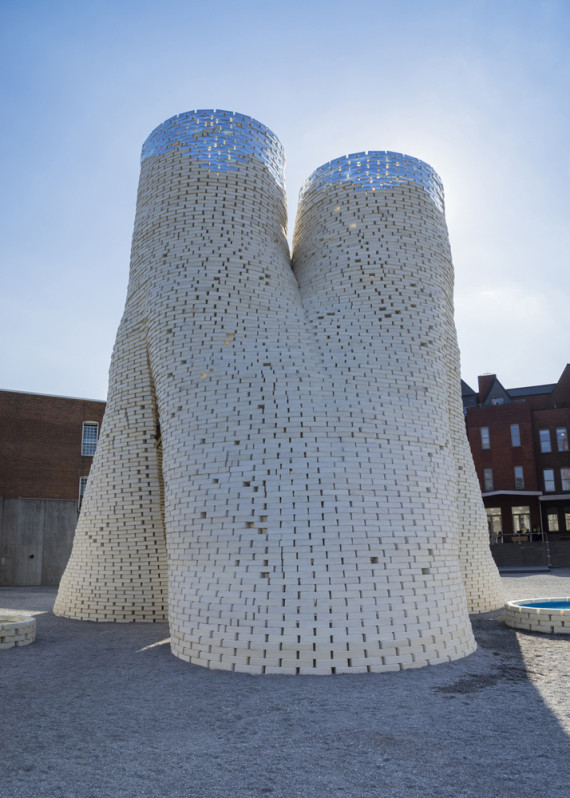 Here's how it works: To create the brick substitute, the mixture of cornstalk and mushroom root is left to harden for several days into a sturdy solid through an entirely natural cycle requiring nearly no waste, nearly no energy and nearly no carbon emissions. Essentially, the architects channel the "biological algorithm" of mushroom roots to grow a building from the ground up. The entire growing process takes around five days. ArchDaily described the resulting wonder as resembling the "intersection of three arteries -- blown up a few thousand times."
When Warm Up comes to a close and the tower is disassembled, the molds will be returned to their makers for further research. As for the rest of the structure, it will return to the place from whence it came, the local earth of NYC. Yup, it's compostable. "One of the things that we're experimenting with in the project is a kind of local economy of materials. Everything from the project, in its entire life cycle, comes from a 150 mile radius," Benjamin told Creator's Project.
"Then at the end of the lifespan of the temporary structure, we're going to compost it, again, right here in New York City, and then return that raw material to local community gardens and tree planting. In that sense we're experimenting with a local version of architecture similar to some experiments with the local food movement."
Well, there you have it. Hy-Fi is more than just a mushroom tower, it's a challenge to the very limits of sustainability, an expansion of what bio-design is and can be. On the other hand, we can't wait to party there during Warm Up. Listen up youths, this may be your only chance to dance the day away under the benevolent shelter of a tubular 'shroom shelter. We highly suggest you take advantage. Hy-Fi will be open to visitors until September 7, 2014.
The other finalists for this year's MoMA PS1 Young Architects Program were Collective-LOK (Jon Lott, William O'Brien Jr., and Michael Kubo), LAMAS (Wei-Han Vivian Lee and James Macgillivray), Pita + Bloom (Florencia Pita and Jackilin Hah Bloom), and Fake Industries Architectural Agonism with MAIO (Cristina Goberna and Urtzi Grau). The five finalists' proposed projects will be featured in a MoMA exhibition opening July 4. Learn about last year's winning project here.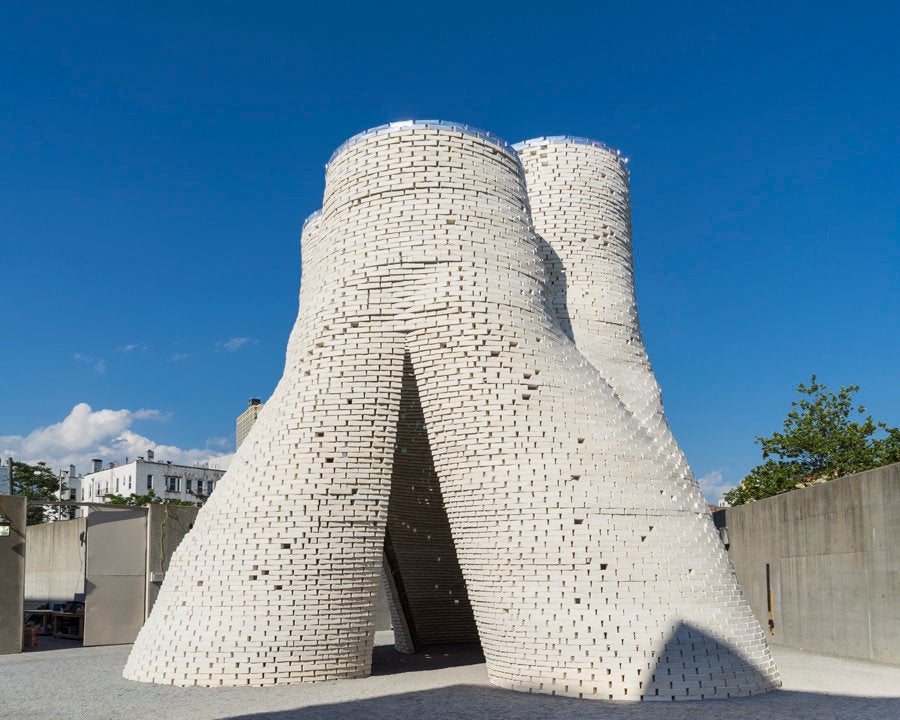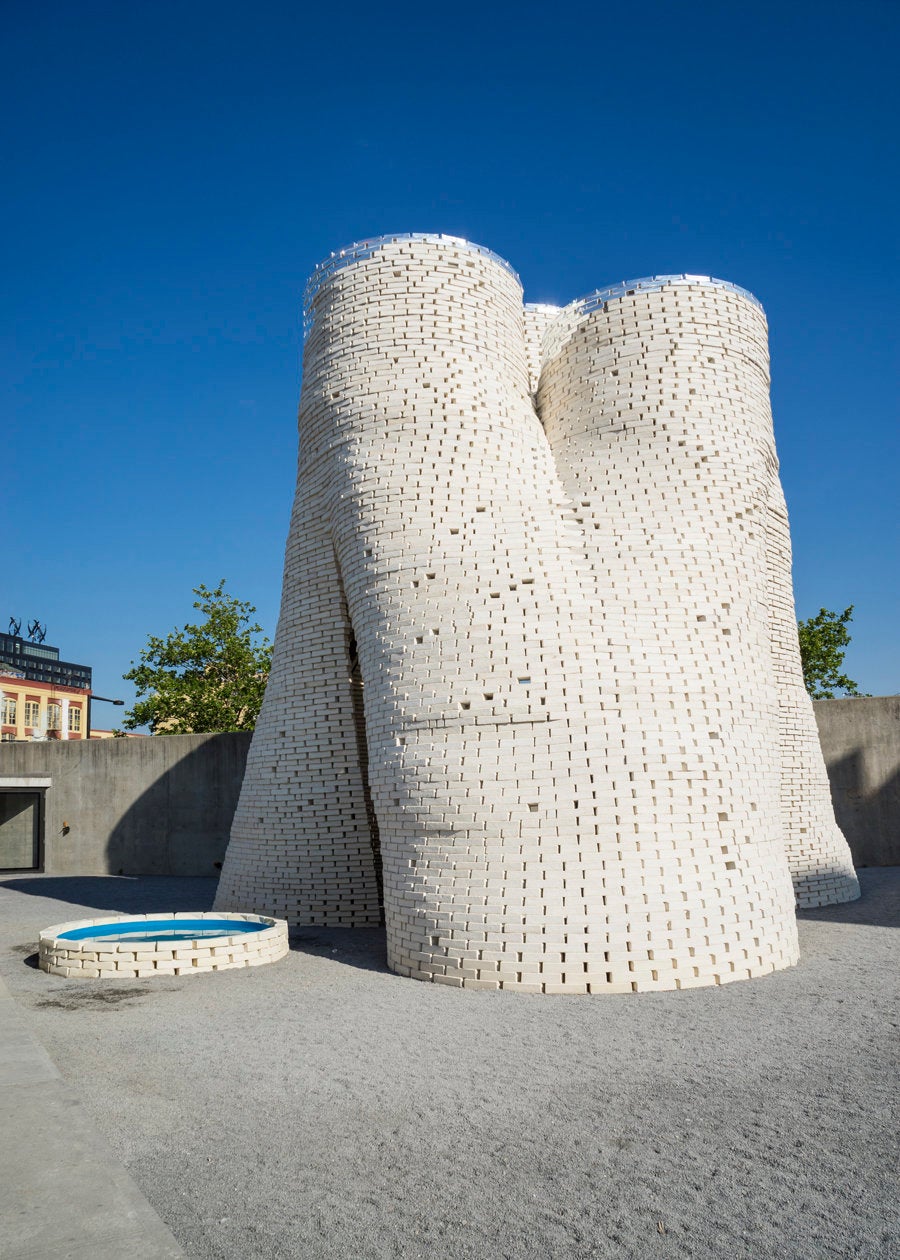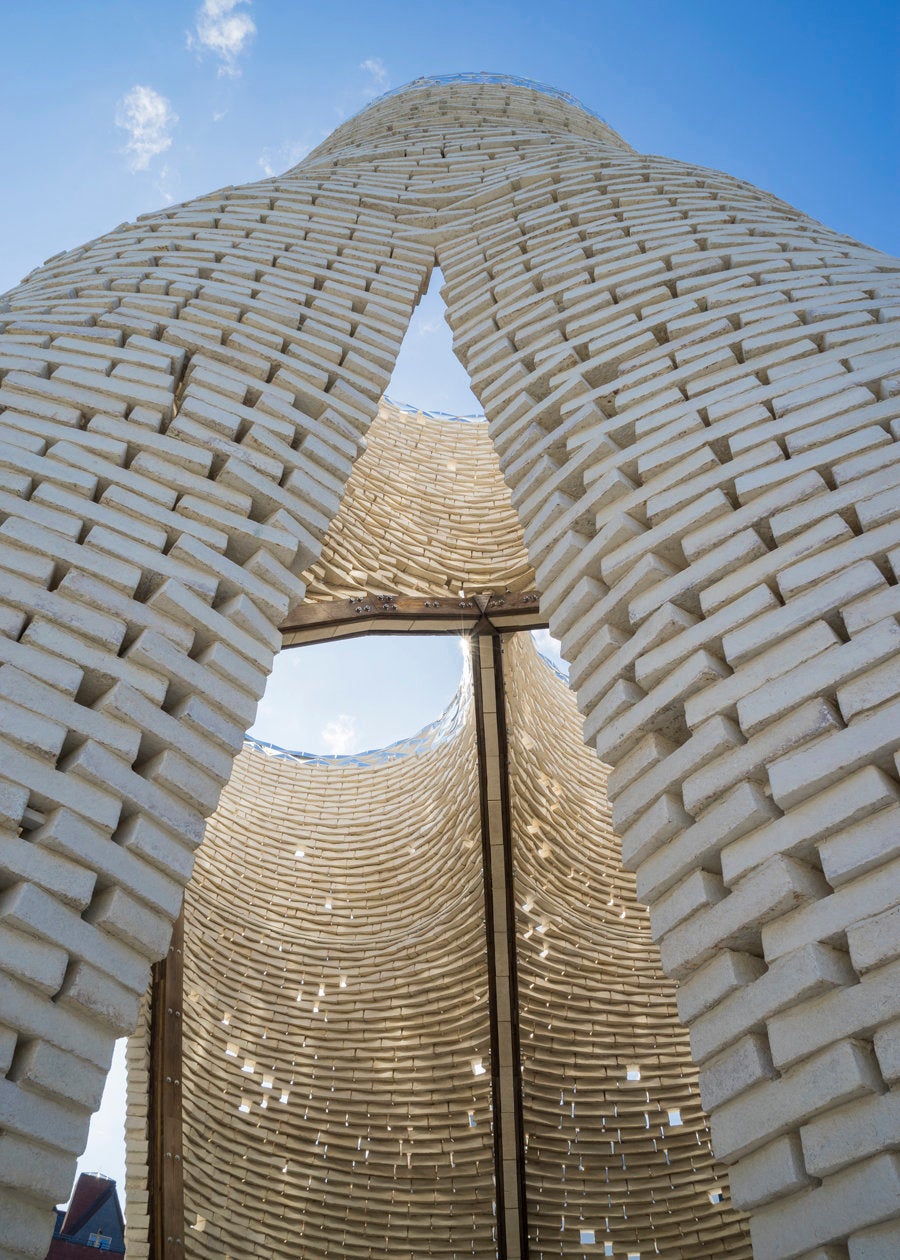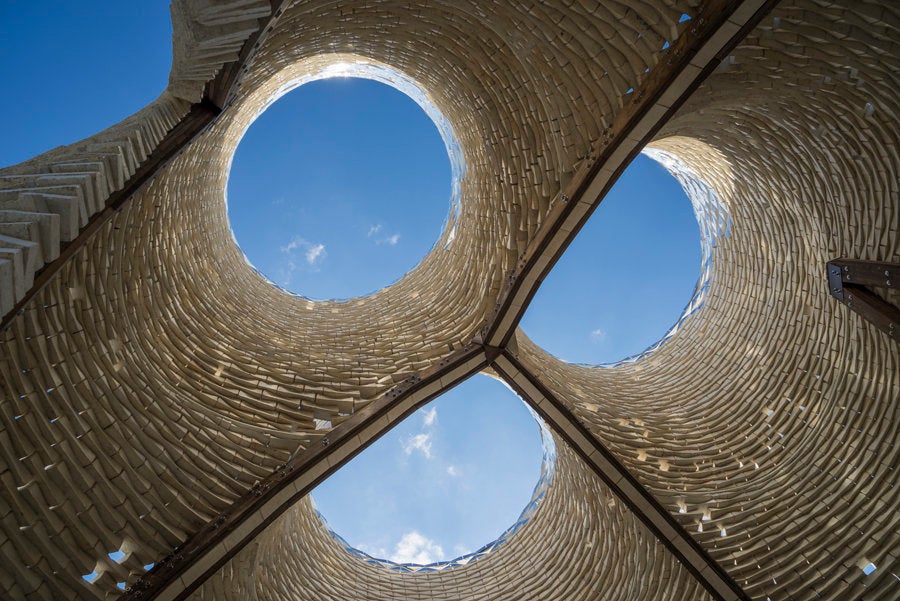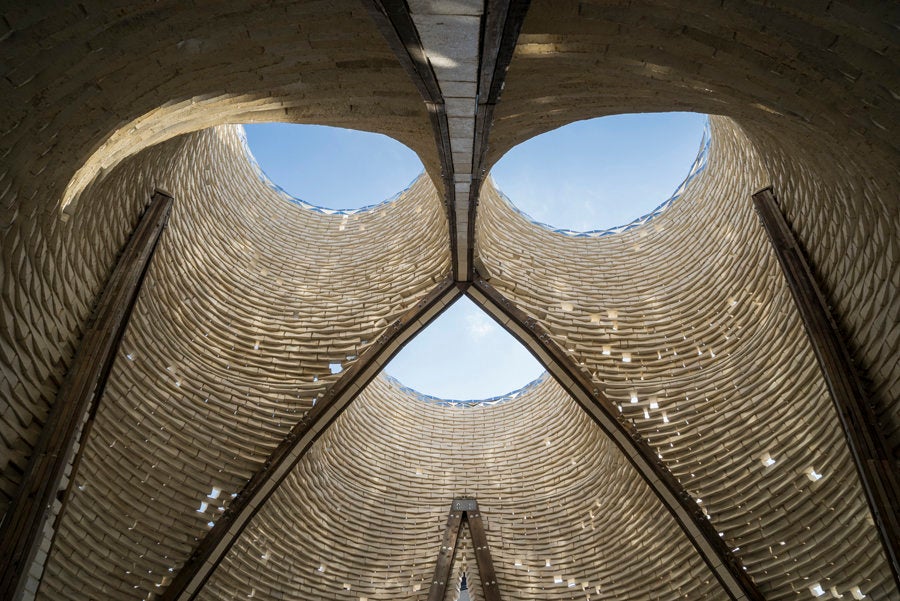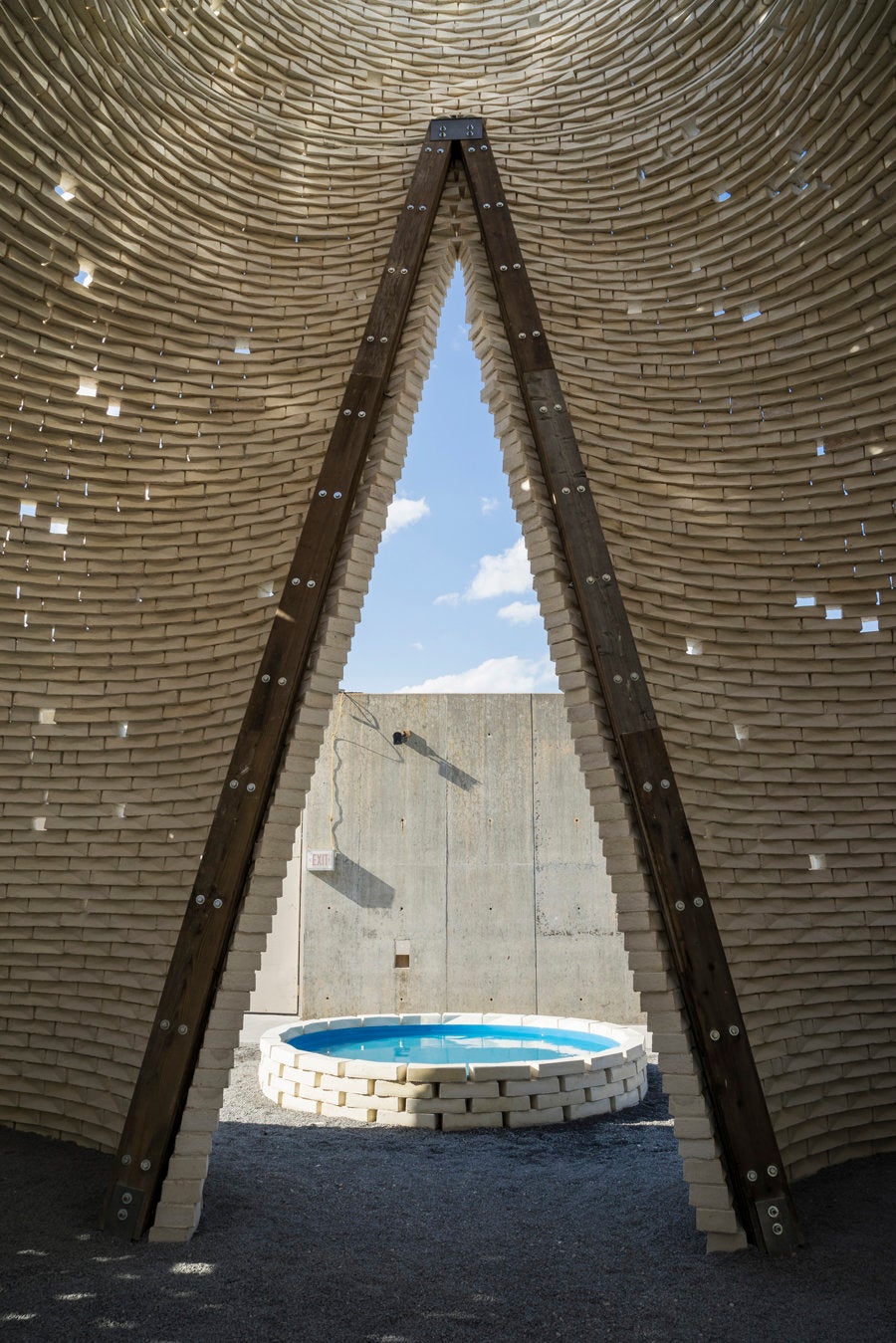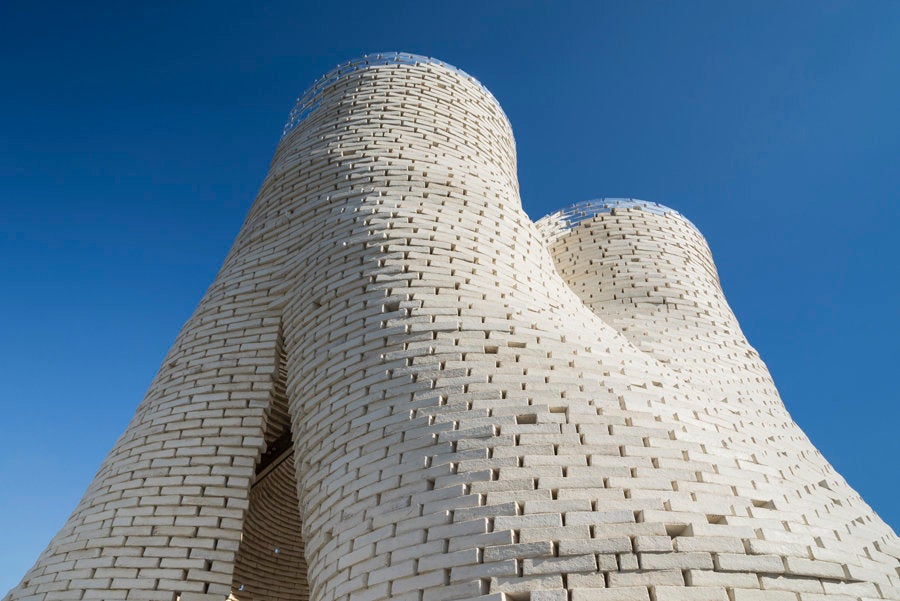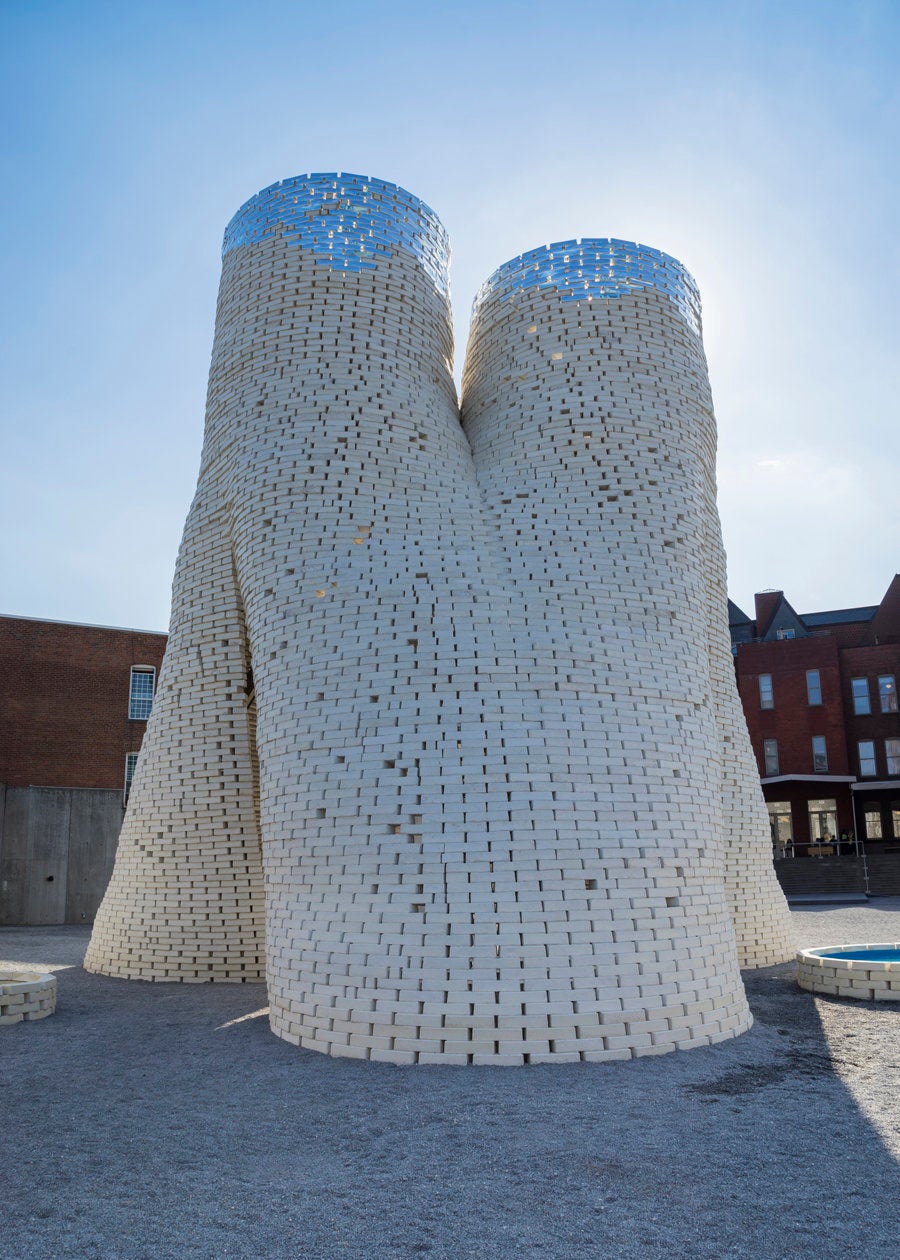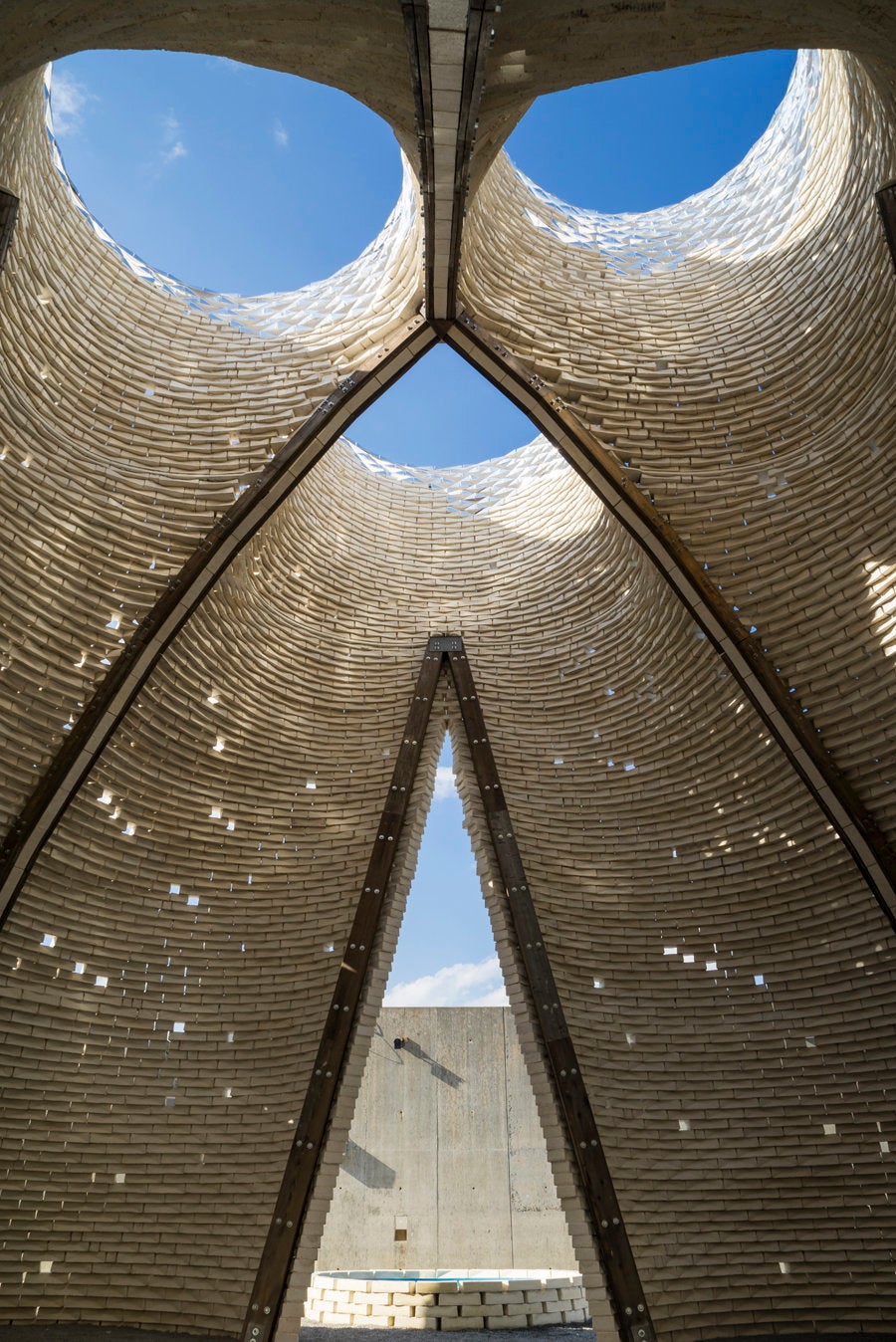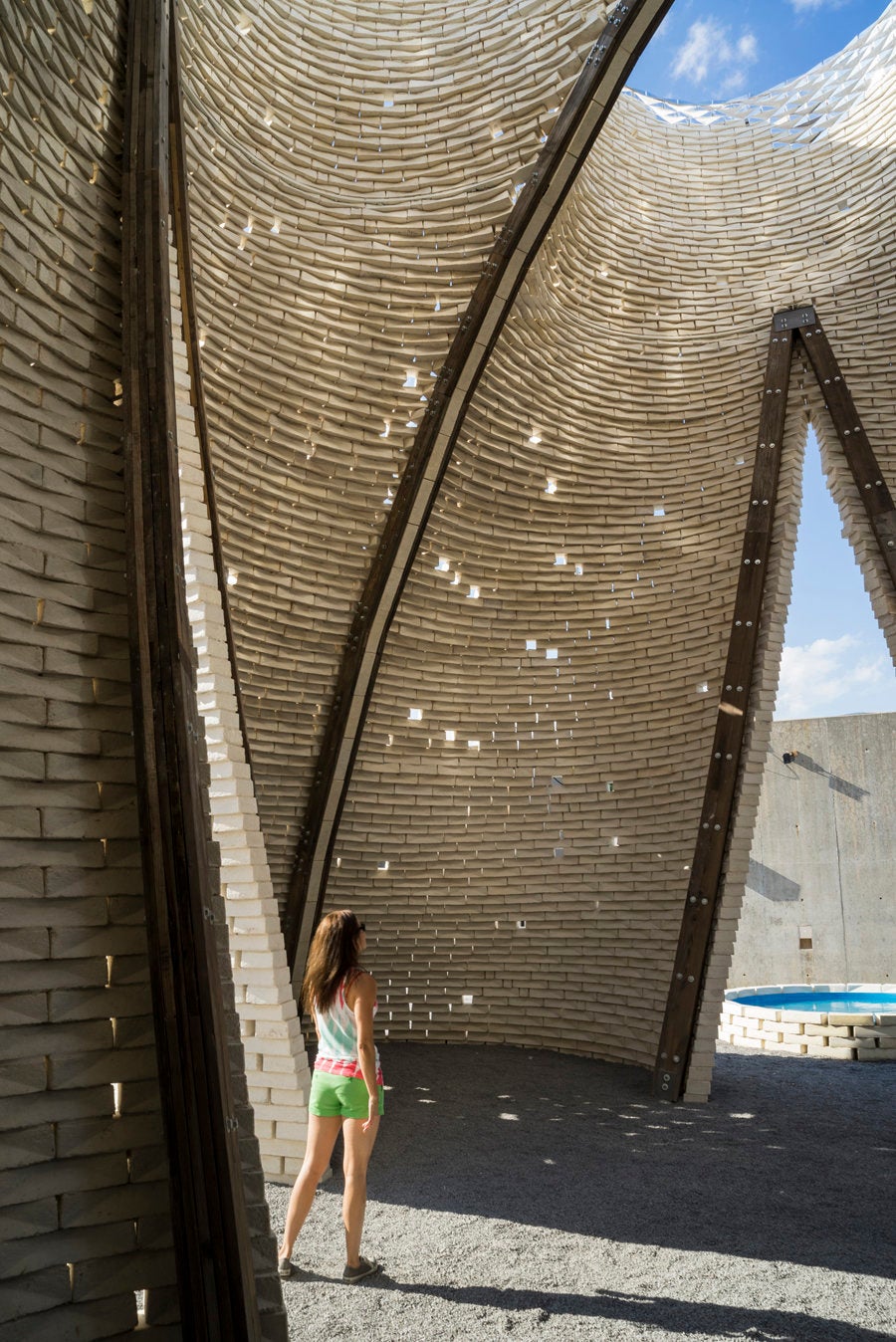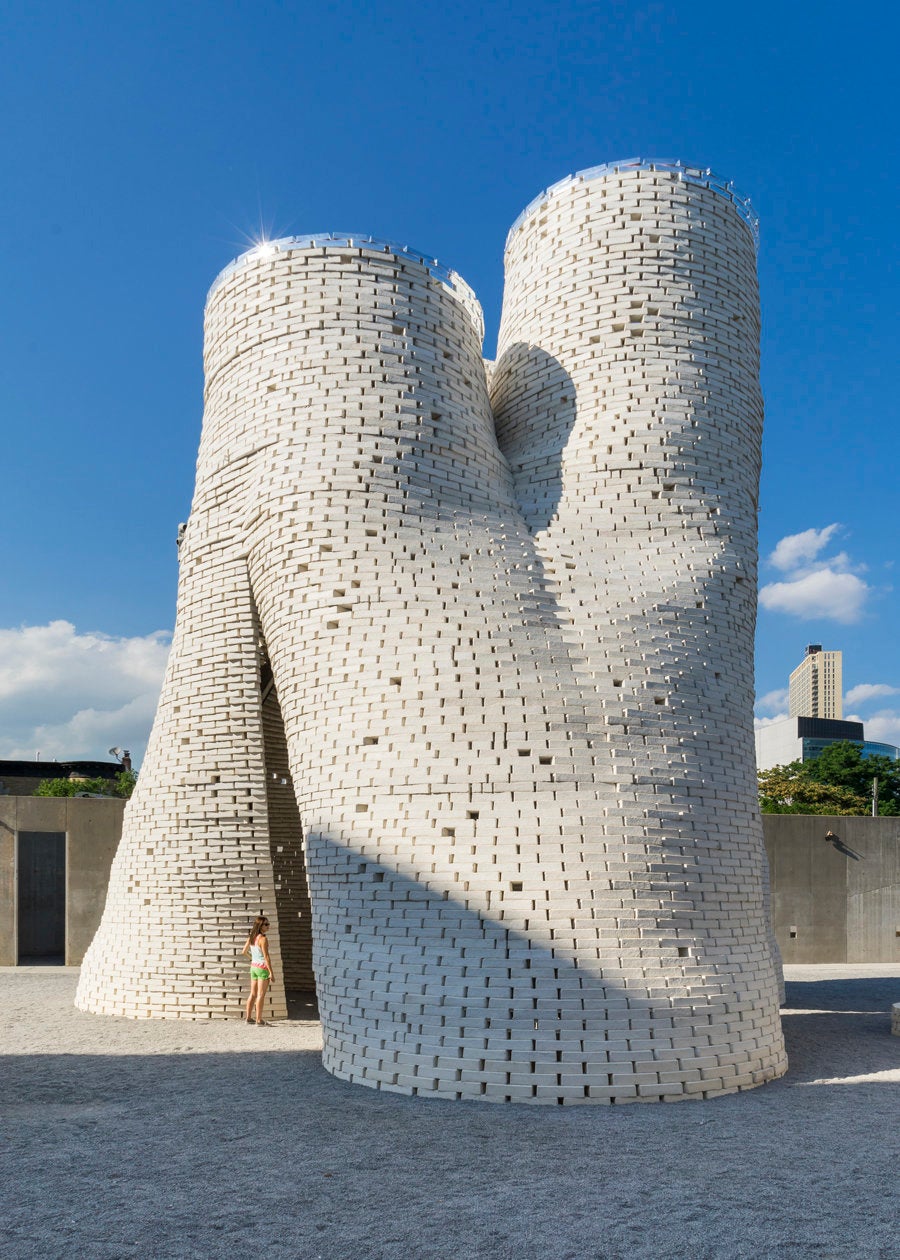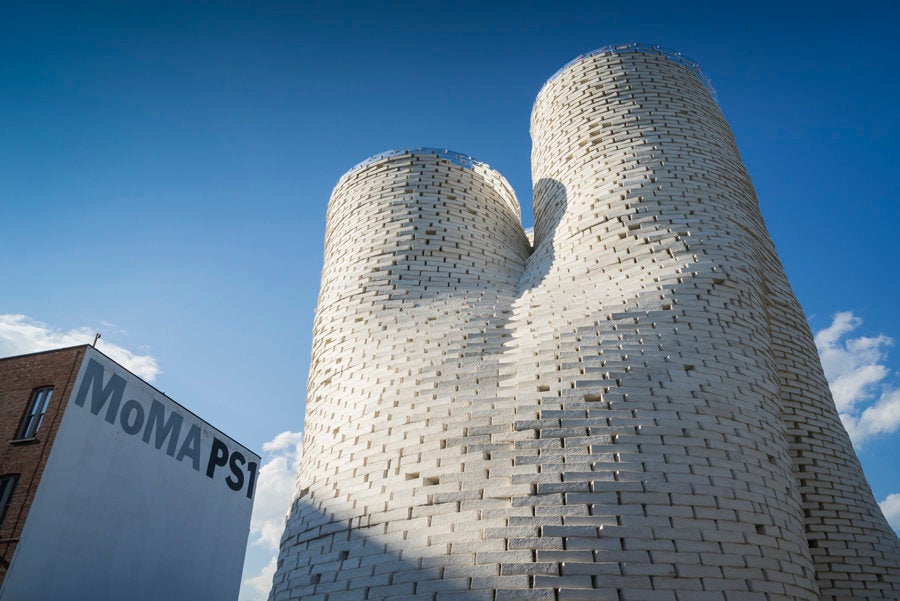 Clarification: An earlier edition of this article stated Hy-Fi released no carbon emissions. This has been amended to clarify the towers release nearly zero carbon emissions. We have reached out to an expert for more details.
Related
Popular in the Community