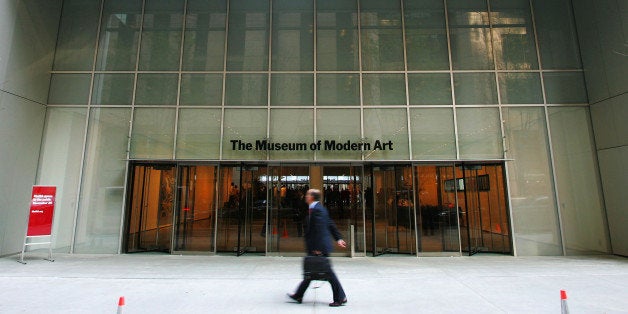 New York's Museum of Modern Art held its annual "Party in the Garden" gala this week, beckoning black-tie-clad VIPs to generously support the institute by purchasing tables for anywhere between $25,000 and $100,000.
While the venerable guests partied, partially on behalf of banker David Rockefeller's 100th birthday, a different kind of crowd huddled across the street from the museum, umbrellas and protest signs in hand.
"MoMA, don't cut our health care," a large, red banner read. "Modern art, ancient wages!" the crowd chanted.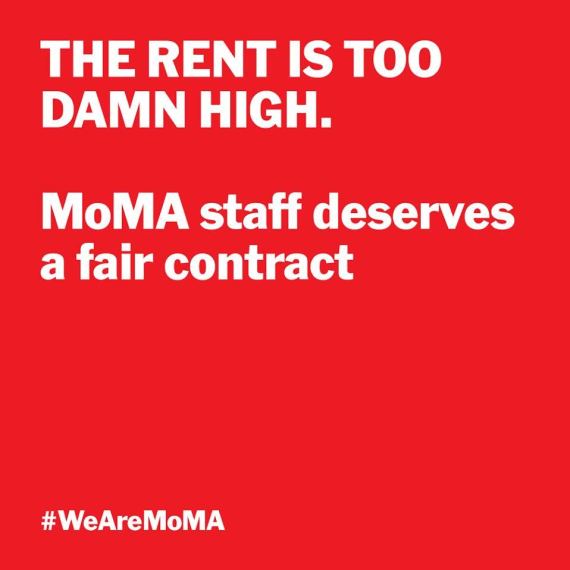 Like a scene out of "House of Cards," around 100 members of Local 2110, the union chapter that represents MoMA's technical and office workers, organized a timely protest in response to stalled negotiations between union members and the museum's management.
"Our union went into negotiations with MoMA management with proposals to improve wages, healthcare, and the opportunity for advancement in certain sectors of the museum," Emily Hall, an editor in MoMA's Department of Publications and a Local 2110 member, explained to The Huffington Post. "All but one, I believe, were rejected, and instead we were presented with a proposal that shifts a greater burden of health care costs to employees."
Negotiations -- regarding staff healthcare costs, among other things -- began in April; however, the most recent five-year collective bargaining agreement between the two parties expired on May 20, and an extension is set to close on June 20.
According to Hall, and reiterated to HuffPost by Grace Kwon, who works in MoMA's visitor services department, the museum is now asking staffers to pay a percentage of their health care premiums, including a percentage of surgery and childbirth costs, while increasing copays and instituting significant deductibles.
Proposed wage increases for staffers "barely cover these expenses," Hall claims. "Many union members are essentially facing a pay cut."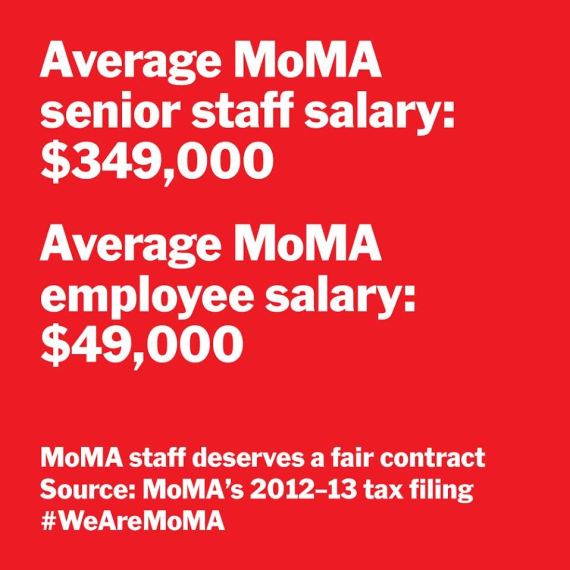 The gala protest lasted for two hours on Tuesday night, during which a smattering of red posters could be seen popping out amidst the rained-on masses. "Average MoMA senior staff salary: $349,000 / Average MoMA employee salary: $49,000," one read. "MoMA endowment: $1,000,000,000 / 2014 was MoMA's best year ever / Why cut back?" another asked.
Members of MoMA's graphics department, along with writers and editors on the protester's action committee, devised the strategy behind the posters. "There's a long history of stunning social justice posters, which we would have loved to invoke, but we didn't have much time," Hall said. "In just a handful of days, the group came up with the posters' slogans, which use MoMA's very recognizable typeface. There's some talk of making more of them."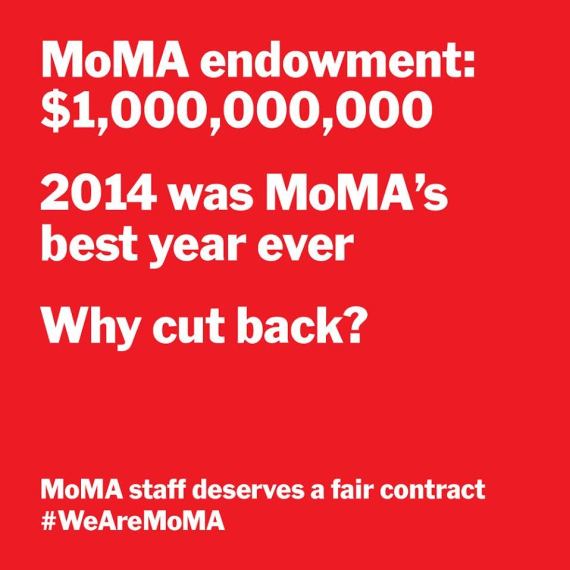 MoMA has issued the same statement to several media organizations in response to the protests: "The Museum of Modern Art has an outstanding staff. At this time, we are in the process of negotiations with Local 2110, and are optimistic that we will reach a positive outcome for the staff and all concerned."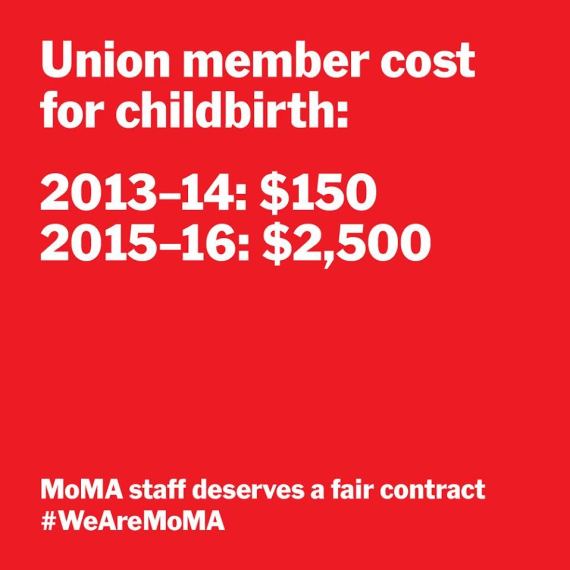 "Salaries for MoMA workers are not high to begin with," Hall concluded. "The proposed expenses will make it difficult -- if not impossible -- for many of us to make ends meet ... I think we're hopeful about how strong the response has been [to the protests] among ourselves and in the public. We're hopeful that it's something the museum can't ignore."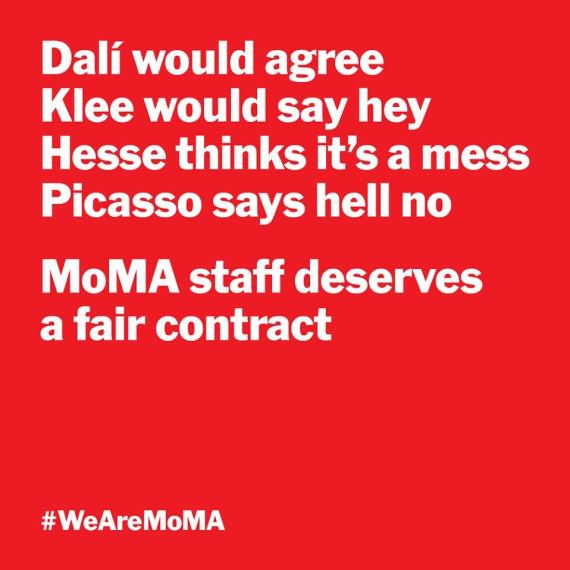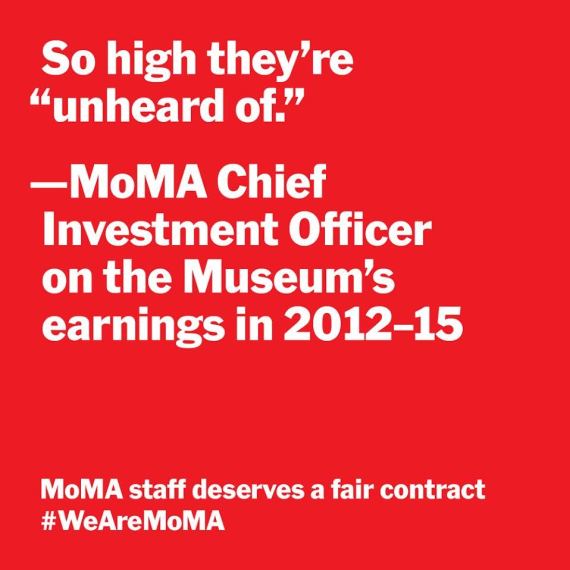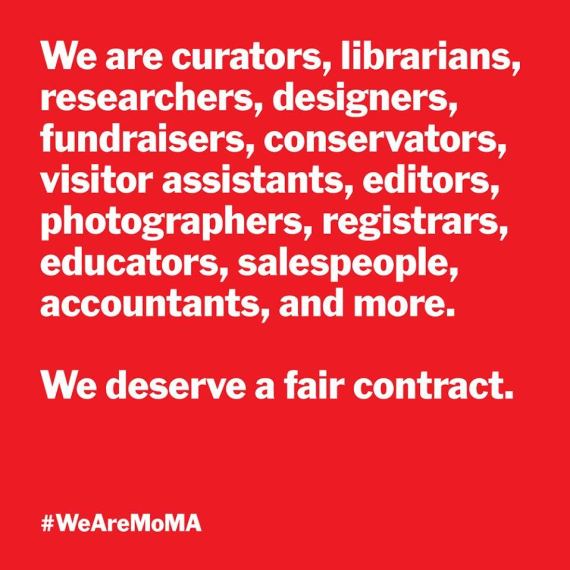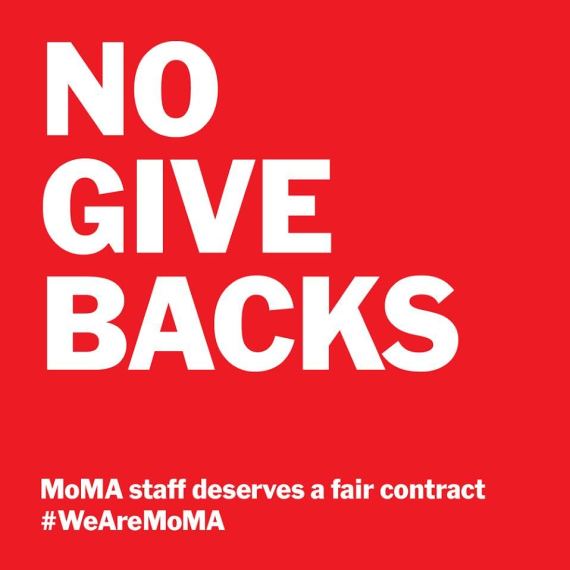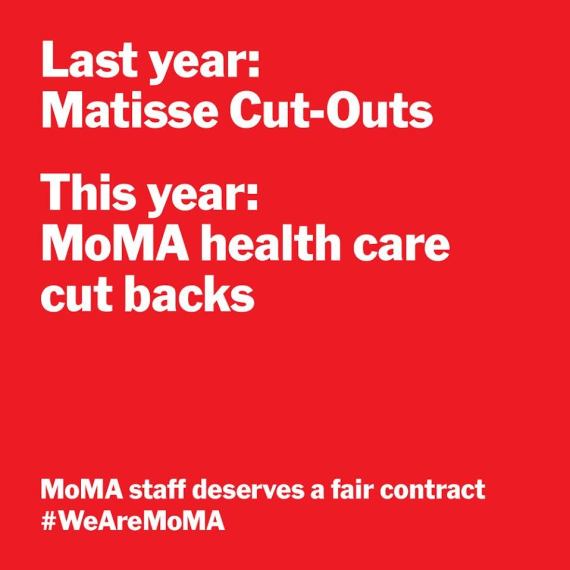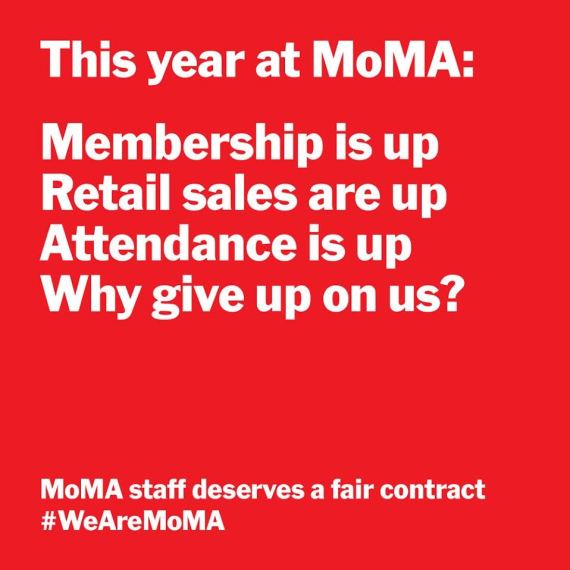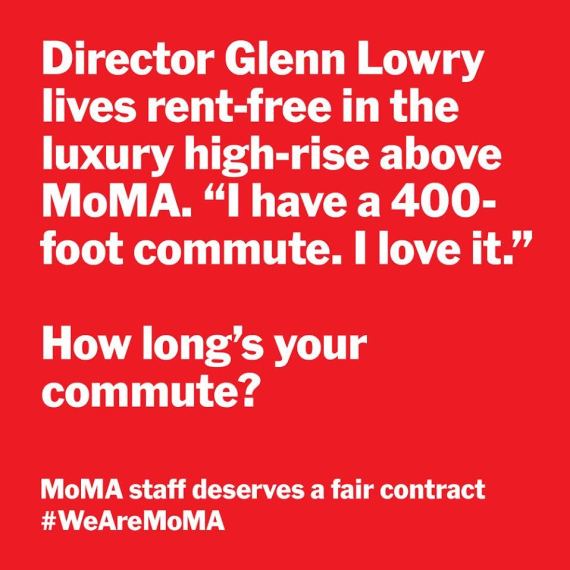 Calling all HuffPost superfans!
Sign up for membership to become a founding member and help shape HuffPost's next chapter
BEFORE YOU GO
PHOTO GALLERY
25 Documentaries You Need To Watch On Netflix Now