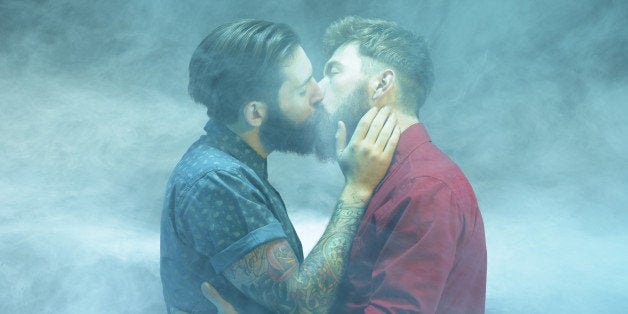 For some, it was a scene in a movie, TV sitcom or music video. For others, it was a top-secret crush during recess or a pal's slumber party.
As part of HuffPost Gay Voices' ongoing partnership with Whisper, we asked the app's users to anonymously reveal the moment they knew they were lesbian, gay, bisexual or transgender (LGBT). The responses were powerful, thought-provoking and incredibly diverse.
Wrote another: "Playing strip Uno with friends when I was about 13. I kept peeking under the table to see the other guys. Never even glanced at the girls."
Check out all of the amazing responses below (WARNING: some posts contain graphic language). Be sure to check out more on Whisper here.
For more coming out stories and other anonymous LGBT revelations, check out Whisper here.