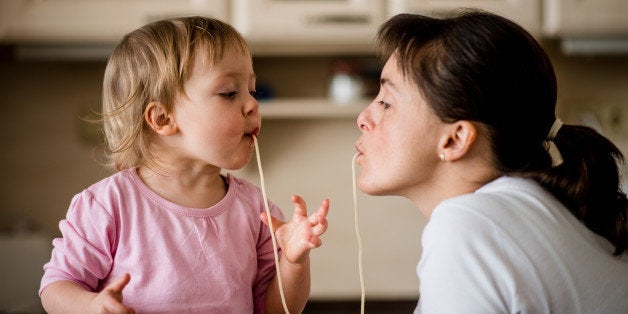 I've written some more polished, edited pieces of writing over the past month, but something is pushing me to revisit this stream-of-consciousness style free-write. I sat down on my last day of summer vacation with the intention of working through some feelings that I couldn't quite name. I didn't sit down with the intention to write something "shareable" and polished. For that very reason, there is a raw honesty here that gets at the point of why I write, and why I'm sharing my writing. I'm not writing to share something pretty and polished. I'm writing to come to a better understanding of myself, to live a more present, full, joy-filled life. This free-write reflects the real process I go through to work out my feelings and move into a more present, grateful space.
Morning filled with thinking about things I didn't get done -- the photo albums I still haven't made from 3 years ago, the summer reading book that I still haven't finished, the grocery list that needs to be made, shopping done, meal cooked so we can eat something tonight.
Thinking thinking -- need to do and need to go -- but really need to stop.
Send kids and husband out without me. Husband questions it but I know I need this time and can't really explain why or I will start crying in front of everyone. Say it's to do stuff (the grocery list, the album from 3 years ago--can I even fool myself with that one?).
After they leave my priorities change. I can't keep running.
I sit at the kitchen table. Observe the empty and half empty breakfast plates, the items my children were playing with this morning. A baby doll. A toy car. Scraps left behind. Pieces of a happy life.
I go inside, feel through the feelings that I've been pushing down all morning by making mental to-do lists. What am I feeling? What am I working out?
Gratitude for the long summer days with my family. Love for my beautiful children. Lucky to have been able to observe their every word and move for the last couple months. Love and gratitude for the car of 3 people I love more than anything in the world driving away from the house right now, hopefully not too fast.
Fear that it could all be over in a second. A silent prayer that they arrive safely to their destination. What would I do if they didn't? The greatest fear of losing it all.
Stay in the gratitude and resist the urge to think about the to-do list that hasn't been done, the items not crossed off. I've never been good at transitions, no matter that it's back to school (work) for over 10 years now.
Breathe through it. Sit through it. Sit with the feelings even when they can't be named. Talk to my older child about it and let the tears fall if they need to.
Sometimes I need the space to put things in perspective for myself, to re-center myself.
Connect with the source. I am the spirit behind the mom. I am the spirit behind the teacher. I am the spirit behind the wife. I am part of the great chain of being. Connected to the source, the eternal. I am. A piece of the whole. I will move through this. I will gratitude my way through this.
Notice leaves starting to fall. Notice the intense heat of summer letting up. Grateful for the next moment in time. Moving through the seasons, collecting more moments to make a happy life.

---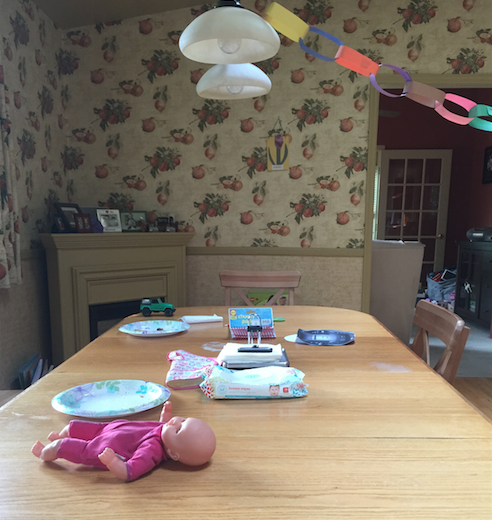 Like many families in American today, our weeks are busy with school, work, and activities. On the weekends, we try to slow down and bring space into our days. When I finally stop moving, the feelings come up. I have to first acknowledging whatever feelings of anxiety or fear are brewing below the surface in order to make myself "available" to access the joy of the present moment.
While I wrote this piece over a month ago, I was compelled to revisit and share this free-write after seeing author Brene Brown (Rising Strong) speak on Super Soul Sunday with Oprah Winfrey. She was explaining the process we go through when we feel fear rising up--how we do anything to avoid facing that feeling. We numb ourselves with alcohol, drugs, or food. We become compulsive doers--cleaning, shopping, moving, perfecting.
Dr. Brown offered some advice that resonated--in those moments when we are feeling the most fearful and vulnerable, the only way through it is to consciously choose gratitude. In that moment I was swimming around, trying to find the gratitude in my free-write. I was reaching for it. As Brown explained, it's not really second-nature to feel gratitude in those moments, it's a choice that we make.
We have to feel through the feelings, then choose to move into a more present, grateful mindset. Small things work great--gratitude for another day, another breath, for water, for being able to hug my child, for taking a walk around the block, even gratitude for a messy house and my children asserting their will when it would be much easier if they did not. It isn't a pretty, easy process--but I do believe it's worth it.