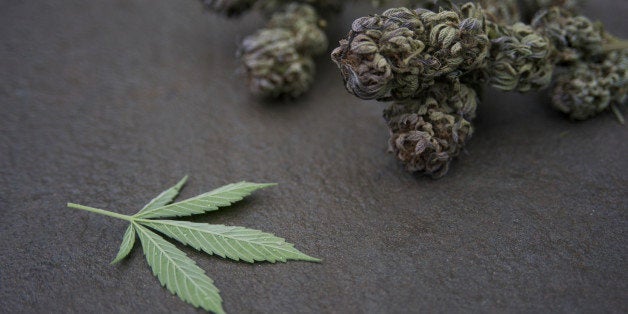 Momentum is building in Puerto Rico to legalize medical marijuana, decriminalize marijuana possession and export industrial hemp.

If this happens, Puerto Rico will become the first American territory to legalize medical marijuana and decriminalize marijuana possession. Yes, you read that right. If House Bill 1362 and Senate Bill 517 are approved, as is widely expected to happen, Puerto Rico will become the first U.S. overseas territory to join the other 20 states, including Washington, D.C., that have reformed their marijuana laws.

Last year, Representative Carlos Vargas, introduced House Bill 1362 to legalize medical marijuana and regulate its sale, possession and consumption. During the public hearings on House Bill 1362, most groups testified in favor of medical marijuana and argued that major reform is needed to tackle drug addiction and high incarceration rates.

Governor Alejandro García Padilla, once fervently opposed to marijuana reform, declared in a popular radio show : "There seems to be a consensus around the notion that marijuana can be used to successfully treat many illnesses, such as multiple sclerosis, glaucoma and cancer." This is the first time that the Governor of Puerto Rico positively acknowledges the benefits of medical marijuana, signaling that he may sign the bill should it land on his desk.

Simultaneously, the House is also due to soon debate Senate Bill 517 -- which passed with a vote of 14-12 in the Senate in December -- that would decriminalize the possession of up to 14 grams of marijuana.

The Speaker of the House of Representatives, Jaime Perelló, who has flip-flopped on marijuana reform, recently stated that he "favors legalizing medical marijuana and hopes that the House passes both Senate Bill 517, which decriminalizes marijuana, and House Bill 1362, which makes medical marijuana legal."

In addition to medical marijuana, Representative Vargas has also introduced resolutions in order to study the possibility of allowing colleges and universities to develop pilot programs of industrial hemp production, under the supervision of the Puerto Rico Department of Agriculture.
Exporting hemp-made products could be a profitable business for Puerto Rico, given that it is an estimated $500 million dollar industry in the U.S. This is an important step, as it makes Puerto Rico the first American jurisdiction to consider exporting hemp-made products.

Although initially unpopular, support for marijuana reform has been growing rapidly thanks to educational campaigns in schools and university campuses, as well as the success of the new marijuana laws enacted in Colorado, Washington and Uruguay.

During a recent visit to the University of Puerto Rico School of Law, Dr. Ethan Nadelmann, Executive Director of the Drug Policy Alliance, gave an electrifying lecture that was highly covered by the local press and sparked a wave of growing support for marijuana reform.

"Puerto Rico cannot afford to continue jailing kids and destroying their future because they possess scant amounts of marijuana. Sick people should also have access to medical marijuana so they can treat their illnesses." said Dr. Nadelmann.

During their stay, the Drug Policy Alliance and the Open Society Foundations held meetings with legislators and pro-marijuana reform advocates to promote efforts for a sensible drug policy that reduces crime and allocates more government funds to treating drug addiction.

Dr. Nadelmann, whose engaging and motivating speech captivated the audience, wrapped up his lecture saying, "Puerto Rico's drug related crime statistics are staggering. If we want to change that, we need to create a movement for marijuana reform, and I hope to see a movement here when I come back."

It certainly looks like Dr. Nadelmann's words resounded loud and clear.
Popular in the Community