When my 8-year-old son – a picky eater -- came home from school one day and asked me to make chili for dinner, I was ecstatic. I knew the recipe had to be kid-friendly (no green specs of anything could be visible), so that was the night my kid-approved chili was created. All my boys love this meal, which is quite a miracle!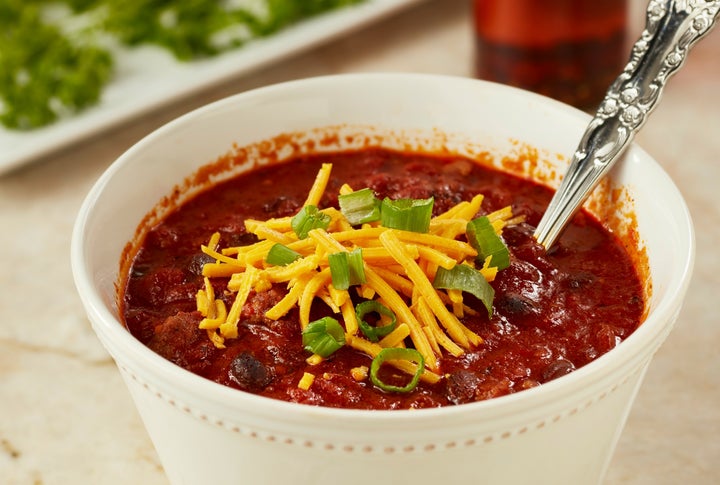 2 (15 oz.) cans crushed tomatoes
1 can (15 to 16 oz.) kidney beans, drained
1 packet McCormick Chili Seasoning, mild
In a large pot, add 1 teaspoon oil and brown the meat over medium heat for 5 minutes, breaking up the meat as you stir. Pour in tomatoes, kidney beans and chili seasoning and stir to mix. Cover and cook for an additional 20 minutes, stirring occasionally. Serves 6 or more.
1) Add assorted toppings, such as shredded cheese, chopped onions or sour cream when serving.
2) To reduce sodium, try with McCormick 30 percent Less Sodium Chili Seasoning Mix or 30 percent Less Sodium Mild Chili Seasoning Mix.
3) If you like a bit more heat, add ¼ tsp. crushed red pepper.
4) If you want to make this in a crockpot, follow the steps above and cook on high for 4 hours or on low for 6 to 8 hours.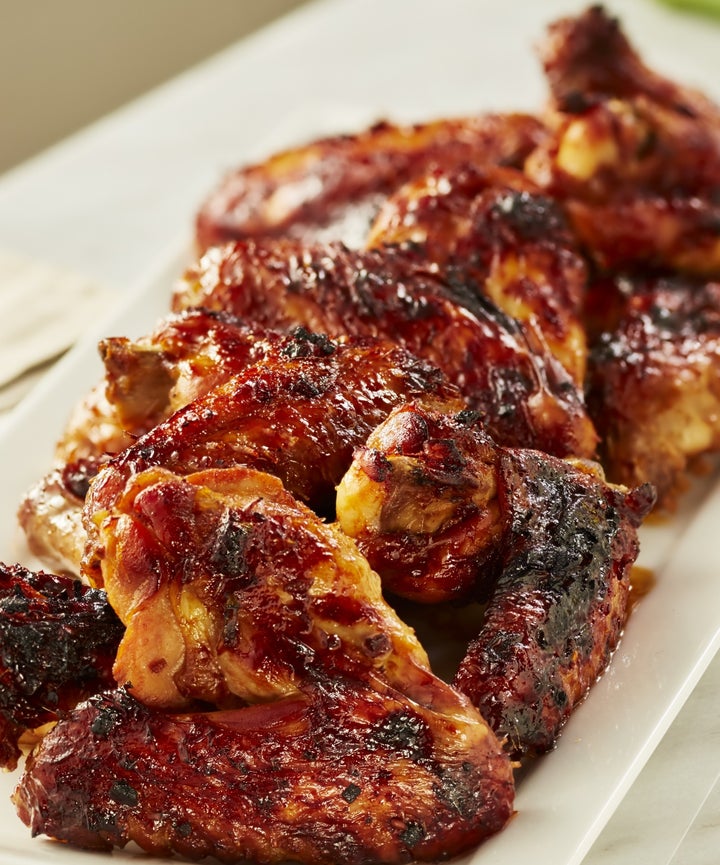 1/3 cup Soy Vey Veri Teriyaki Sauce
½ cup Sweet Baby Ray's Barbecue Sauce
In a large baking pan, mix together Soy Vey and Barbecue Sauce. Add chicken wings into pan and cover chicken in sauce. Spread chicken in single layer and bake uncovered at 400 degrees for 40 minutes, then broil for 3 minutes to get them crisp. Optional, sprinkle with sesame seeds before serving.
1) If you have any sesame allergies substitute plain teriyaki or soy sauce instead of Soy Vey.
2) I use a large disposable pan (get them at Costco).
3) You can substitute wings for small chicken drummettes, which kids seem to prefer.
I am a Chicago mother of three active boys (ages 12, 8 and 5). Although I often feel like I'm struggling with some aspect of parenting, my one sanctuary is the kitchen. My children like different foods and constantly request a variety of things for dinner. I used to tell them, "I am not an octopus with eight arms who can make eight different meals!"
Over time, I figured out a way to make dishes they all love by developing easy, quick recipes. That led to the creation of my blog, Momma Chef, for parents like me. Connect with Momma Chef on Facebook!