Smith started working on this book about motherhood almost a decade before giving birth herself. She drew inspiration from her own mom's experience and that of raising her 20-year-old step-daughter.
Growing up, she observed her mother's depression, which made her both proactive and curious, Smith told HuffPost over email. "[She] made me start questioning, from a young age, what circumstances might lead to a mother's depression, and made me keenly interested in how to avoid that fate for myself." As for her stepdaughter, the photographer fell "deeply in parental love" with her and struggled to understand the exact role she could play in the young woman's life. She had always been interested in what makes a mother and a family, but said that curiosity was "heightened" by the experience of being a step-parent.
It grew to the point of obsession. Smith started gathering stories of motherhood that fascinated her, starting with people she knew and then casting a wider net by latching onto anything interesting she happened to hear -- and going out of her way to find mothers whose experiences she was especially eager to learn about (that's how she found Terry Born, who shared a story about coming to accept her daughter's choice to have gender reassignment surgery). The final product, set to be self-published on May 1, includes a mom who fought for the right to breastfeed during her medical board exam, a rock musician who brings her children on the road and even an Oscar nominee.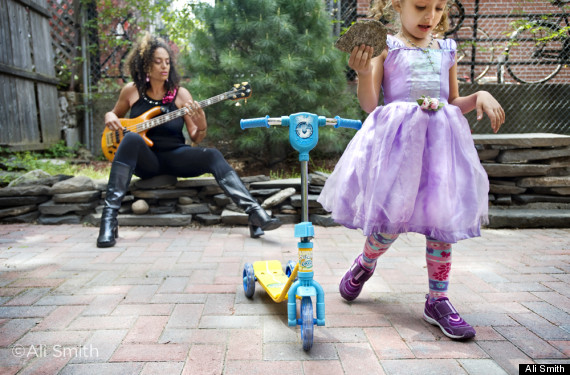 Alyson Palmer and her daughter, Ruby
Momma Love will come out at a time when arguments over a mom's role -- her needs, responsibilities and ability to "have it all" -- are constantly in the news. But Smith calls the Mommy Wars a tiresome diversion. "There are deeply ingrained issues about parenting inequality that are not being addressed in any functionally sound way. Motherhood can be a really isolating experience. We don't need fewer points of commonality. We need a broader conversation," she said.
That's why her powerful photographs emphasize the beauty of the real, rather than the expected or the cliché. As Smith says in her Kickstarter campaign video, "Mothers are made to feel that if their parenting experience isn't all soft focus moments of bliss and fulfillment, they're doing something wrong. But as any mother may admit in private, motherhood is a really hard job." She's hoping her work showcases the highs and lows of that vocation with honesty and grace.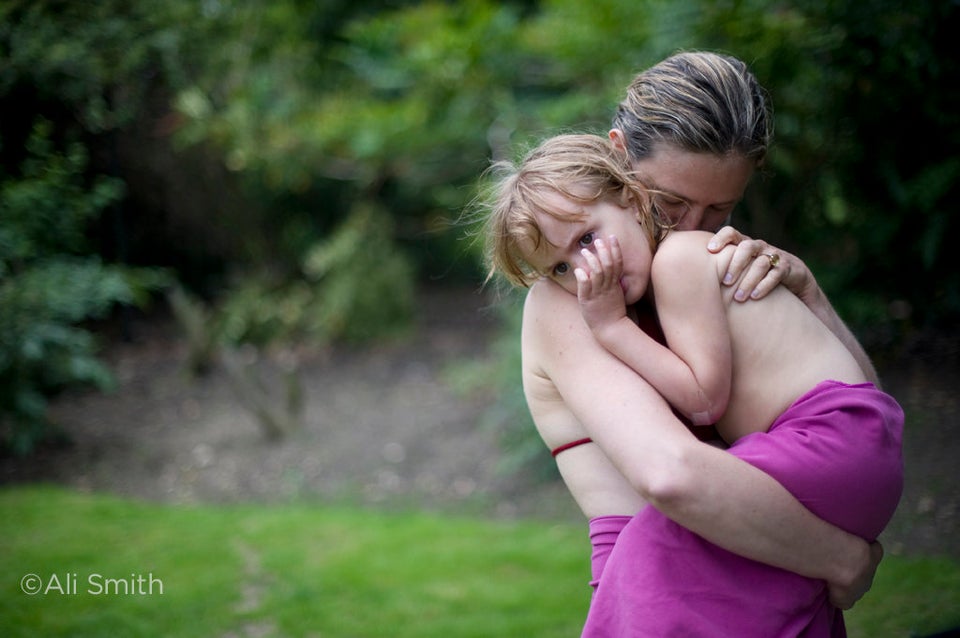 'Momma Love' by Ali Smith