"She said she honestly couldn't remember if I had a car seat or not," the mom recalled.
Following her interview, Wiles asked readers to submit childhood throwback pictures and expected an influx of cute vintage baby pictures. Instead, the mom was surprised to receive tons of photos of kids riding in the beds of pickup trucks, playing with firecrackers and biking without helmets. "It was so interesting to look at nostalgic photos that most of us can totally identify with our childhoods and realize what extreme danger we now consider most of these things," she said. Wiles compiled some of the images into a post called "41 Photos That Would Get Our Parents Arrested If They Were Taken Today," that later went viral.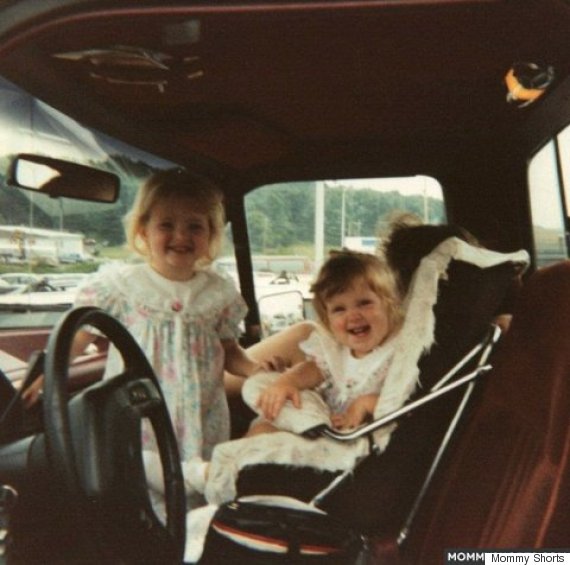 As a mom to two young daughters, Wiles says she falls somewhere in between free-range and helicopter on the parenting spectrum. "I think you need to let kids fall and make mistakes for them to learn and grow," she said, adding, "But that doesn't mean I will ever go out of my way to put them in danger! And I am always watching from a safe distance."
Though the mom hopes people will get a good laugh out of her photo post, she is quick to note that she does not think kids today should stop wearing helmets and start playing with firecrackers. "Most of the new laws and cultural changes are in place because of very real accidents that have happened throughout the years," she explained. "But I also hope people realize it's OK to relax a little and your kids will still most likely turn out the same."
Wiles conducted the initial interview and posted the callout as part of a sponsored campaign for baby products brand Munchkin. She told The Huffington Post that she will be creating a follow-up post, and parents are still welcome to submit photos on her Facebook page. "I've already got pics of a 9-year-old in a cage with a live bear from the early '80s and a baby from the '70s with a gun rack hanging above her crib!"
To view the images from her first roundup, keep scrolling and visit Mommy Shorts.
They piled us all in the back of a pickup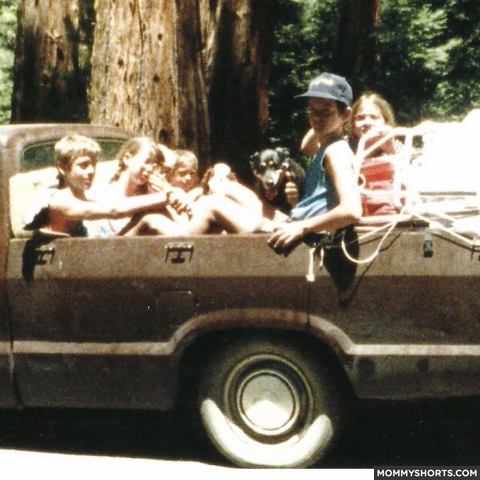 They didn't care if we lost our fingers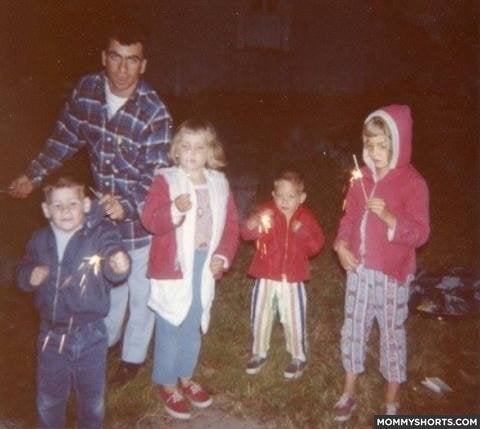 They stuffed our play pens with bears large enough to suffocate us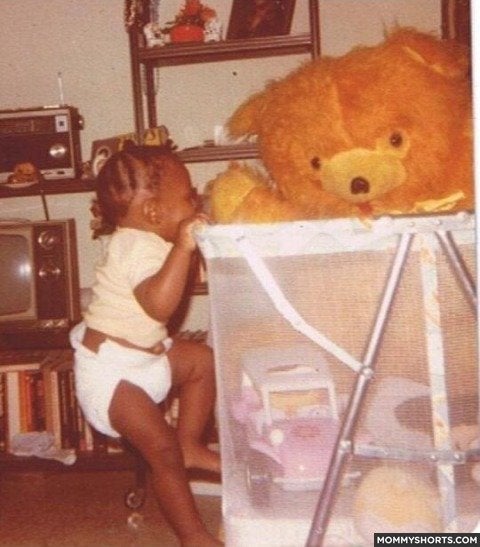 They let us ride bikes without helmets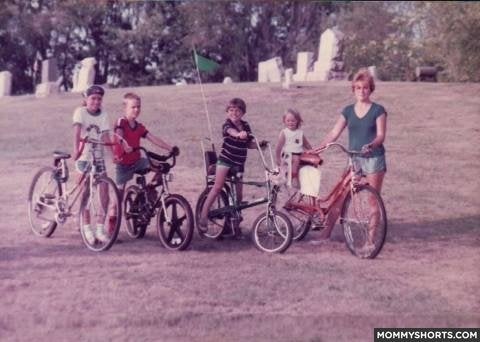 They bought us toys that doubled as fire hazards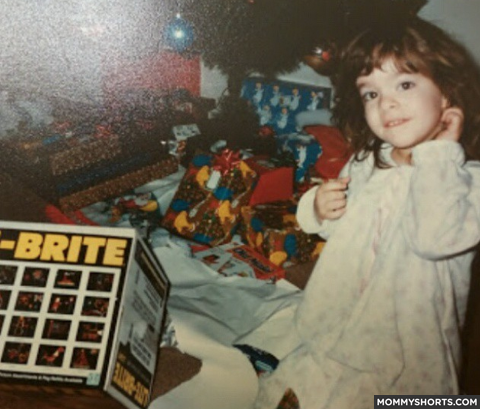 They filled our bottles with apple juice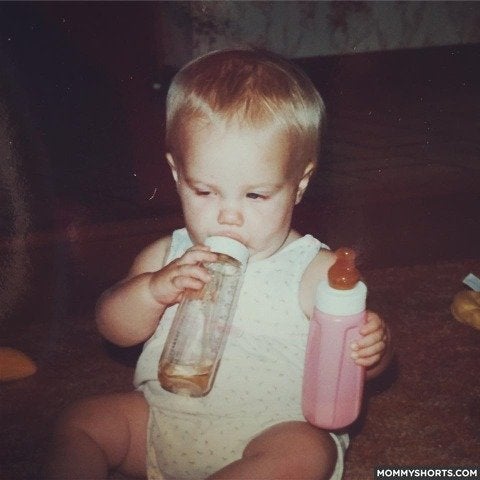 They let our older siblings drag us from their bicycles by a long rope down a main road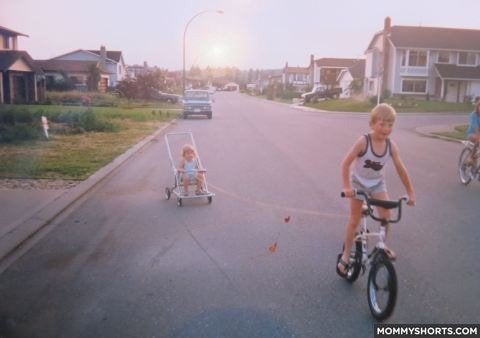 They filled our cribs with every flammable object imaginable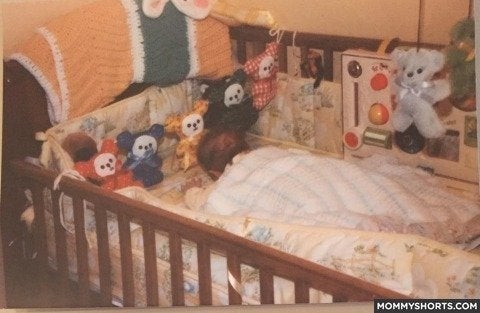 They propped our bottles with pillows so they wouldn't actually have to hold us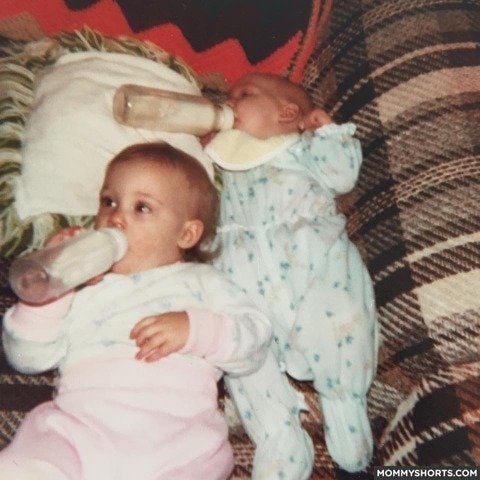 Like Us On Facebook |

Follow Us On Twitter |

Contact HuffPost Parents
Related
Before You Go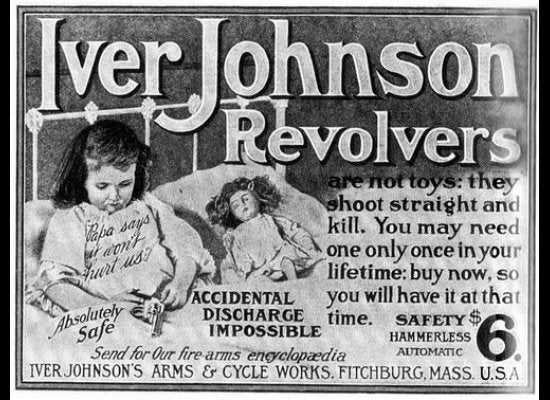 Disturbing Vintage Kid Product Ads