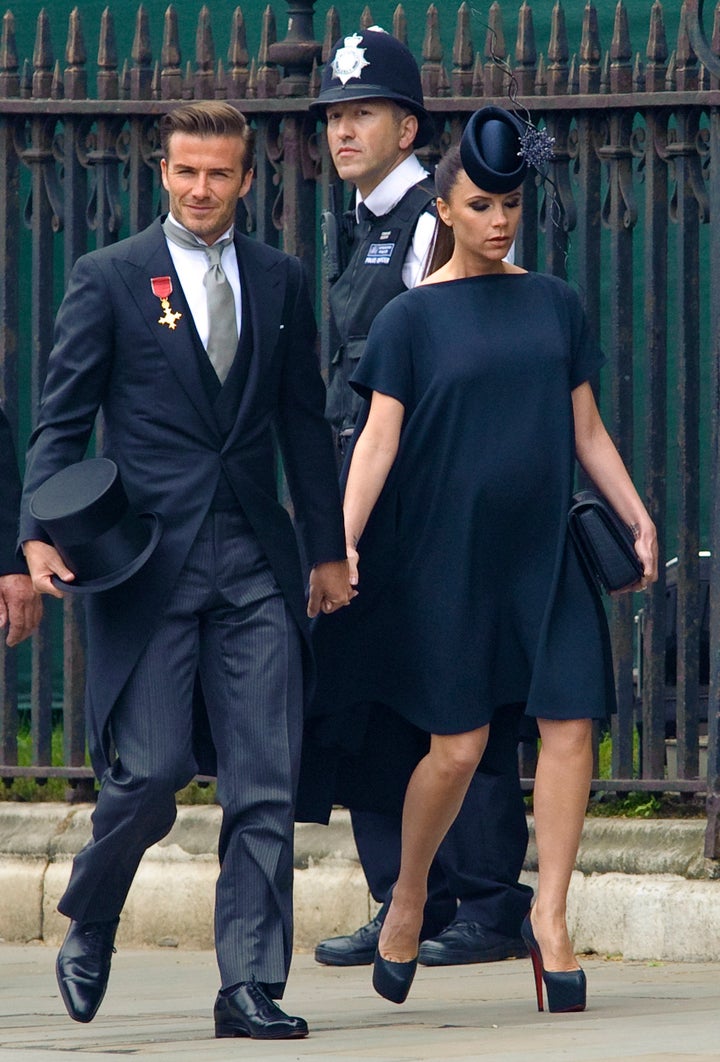 Weight loss after pregnancy is a common desire for new moms, but some are taking it to a whole new level by trying to stay skinny during their actual pregnancies and losing as much weight as possible right after.
The phenom is termed "mommyrexia" and is defined as moms who gain less weight than is healthy for their body type during pregnancy, CNN reports. The health risks include premature birth for the baby.
The trend is largely driven by the desire to emulate celebrities like Victoria Beckham and Bethenny Frankel who stayed svelte during their pregnancies, the New York Post reported.
But just what is a healthy amount of weight to gain during pregnancy?
According to the Mayo Clinic, the amount of recommended weight gain for an underweight woman is 28 to 40 pounds, 25 to 35 pounds for a normal weight woman, 15 to 25 pounds for an overweight woman and 11 to 20 pounds for an obese woman. However, obese women may be able to safely gain less than the recommended amount of weight, though it's important to consult with a doctor first, the Mayo Clinic said.
Related