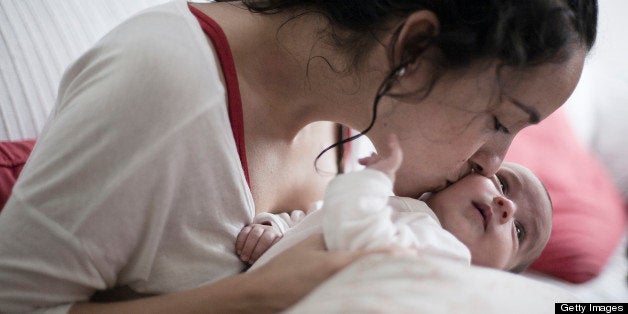 Sisters and brothers -- summer is coming. Momotony (doing things all day that just get undone and then doing the same things the next day and the next and the next and...) is on its way. Let's prepare.
A new monk in a monastery had just finished his breakfast. Finding the master alone, he approached him and said, "What is the meaning of life?"
The master replied, "Have you had your breakfast yet?"
"Then go wash your bowl."
Part of my work is writing. I write to tell my truth and it's a calling and a privilege. I've been told that the most revolutionary thing one can do is introduce people to each other. This is how walls are broken down, prejudices are shattered, and peace is slowly built. That is why I feel honored and grateful to be a writer. By sharing my truth through my writing, others have felt inspired to share their stories with me, and that exchange has helped us to see that we belong to each other.
But the other part of my work is the work I do as a mother and that work sometimes makes me feel isolated and lonely. A mother's work is the application of a thousand unnecessary Band-Aids and the sweeping and re-sweeping of the same kitchen floor. The folding and creating of little laundry piles. The refereeing, and car-pooling, and dinner-burning, and constant cheering on the sidelines at soccer games. Being a mother is a little like Groundhog's Day. It's getting out of bed and doing the exact same things again, and again, and yet again -- and it's watching it all get undone again, and again, and yet again. It's humbling, monotonous, mind-numbing, and solitary.
It's a monk's work. Mothers are like monks. We do manual labor. We serve others. We nurse the sick. We feed the hungry and comfort the sad. We sing. We teach. We pray and practice, practice, practice patience. The work of a mother is repetitive. We fold the clothes, we wash the bowls, and we sing the same song and read the same bedtime story night after night.
But that work is our prayer. We express our love through service, so that service becomes a spiritual discipline. As mothers, we devote our lives to love and ask for nothing in return but peace and joy for our children.
So, mothers, the next time someone asks, "What did you do today?" Please take the time to answer accurately. You did not "clean the bathroom." This response would be like Annie Leibovitz saying, "Oh, I stood around and pushed some buttons." No. Today you did the holy work of raising human beings. With each word spoken or unspoken, with each offering of forgiveness, you show your children what it means to be brave and kind. The mundane becomes holy, the ordinary extraordinary.
Whenever I feel all alone in the work of being a mom, I think of monks in a monastery -- living in community, doing their holy work together -- and I picture all my fellow mother monks in their own little monasteries around the world. I imagine us folding together, wiping bottoms together, drying tears together, scrubbing toilets together, sweeping together, spraying together, scrubbing together, and blowing kisses together. And I imagine us all together, after a long day of holy mother monk work, relaxing on the couch and watching some quality television -- like "Wife Swap" or "Real Housewives." Because really, we don't actually live in monasteries and TV-watching might also be a spiritual practice.
So moms, the next time you feel lonely in the work of motherhood, remember, we are all in this together. Together, we are doing something beautiful: the sacred work of shaping humans and creating the future.
*thank you to the brilliant Monkee who coined the word "momotony" a few weeks back. PERFECTION!
Related