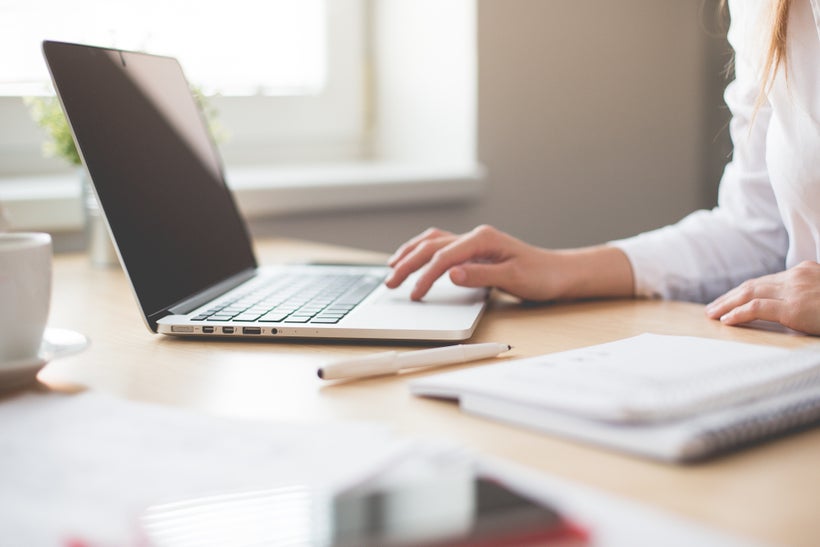 2018 is here, which means, despite how terrible you did fulfilling last year's resolutions, life is giving you a second chance. What will you do with your fresh start? Will you learn something new, discover a new business venture, or finally take on that passion project that's been stirring up from New Years past?
Before the flood of excuses rush to your head, remember that if you're after a quick, overnight fix, you've already lost. Like all wonderful (and wonderfully annoying) things in life, it's about the journey. (Aww…) Seriously though. If that isn't enough to inspire you, there's a new wave of entrepreneurs that might. These women have mastered wearing the hats of business owner, social influencer, and, oh yeah, "Mom." And no, you don't hear them making excuses…
Meet the new wave of "Mompreneurs" that's taking over:
Diana Madison. TV Personality and Co-Founder of Obsev Studios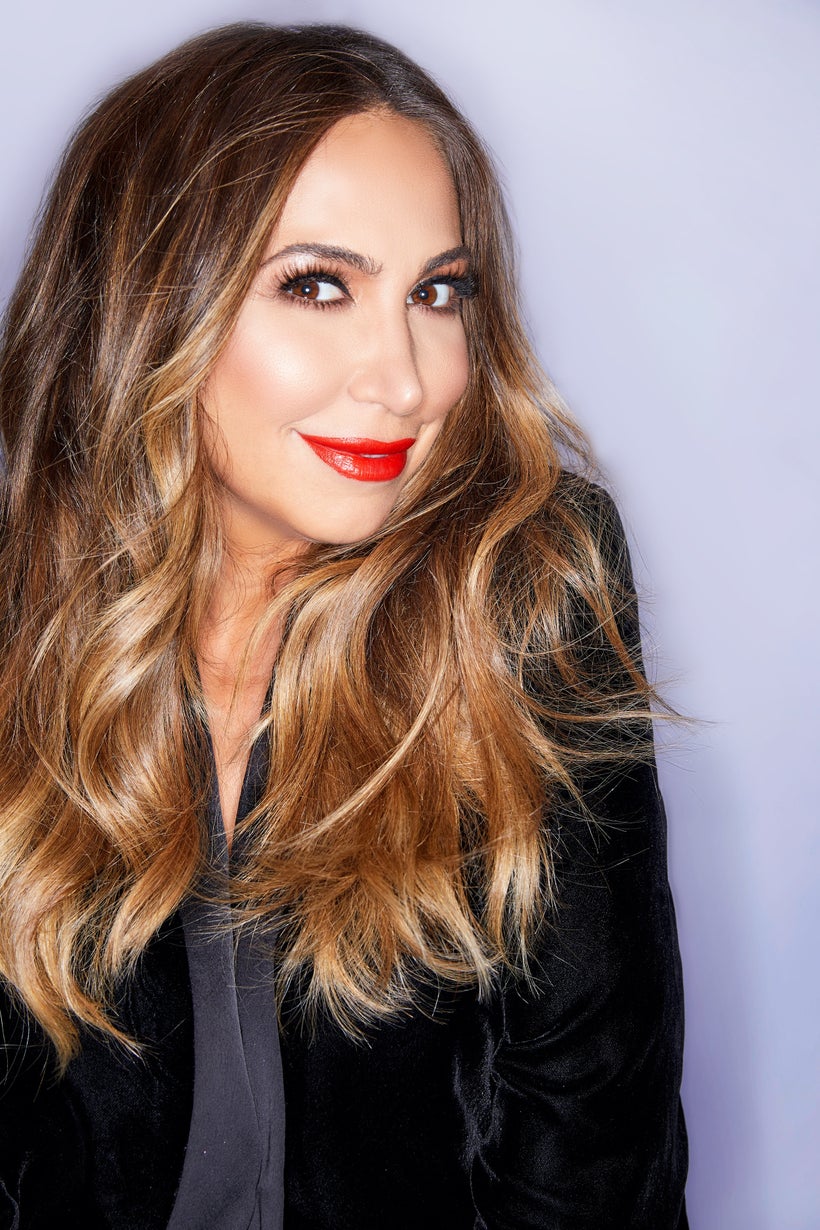 You may know her for her shows, Style Lab and The Lowdown, but did you know this style and beauty influencer and TV personality reaches over 325 million people across Amazon Prime, AOL On, and Direct TV? What started 12 years ago as her YouTube channel Hollyscoop has successfully paved her way as co-founder of Obsev Studios, a powerful digital media company and multi-channel network with over 500 million subscribers to its channels, such as The Fumble, Obsev Food and more. Diana is an industry pioneer with regular appearances on The Talk and Wendy Williams. She's a mother of two, her daughter Collette and son Christian, all the while balancing her wifely duties, owning a media company, walking red carpets, running her own social media, and managing and creating content for her blog and talk show. Busy? That's an understatement. Be on the lookout for the upcoming series, Glam Masters, on Lifetime network, which she co-created and executive produced with Kim Kardashian. With even more shows in the works under her production company, she is definitely one to watch in the talk show world, TV development realm, and fashion and beauty blogosphere. Check out her YouTube channel and follow @DianaMadison on Instagram to see how she manages to do it all.
Lola Wood. Co-founder of Wanderluxxe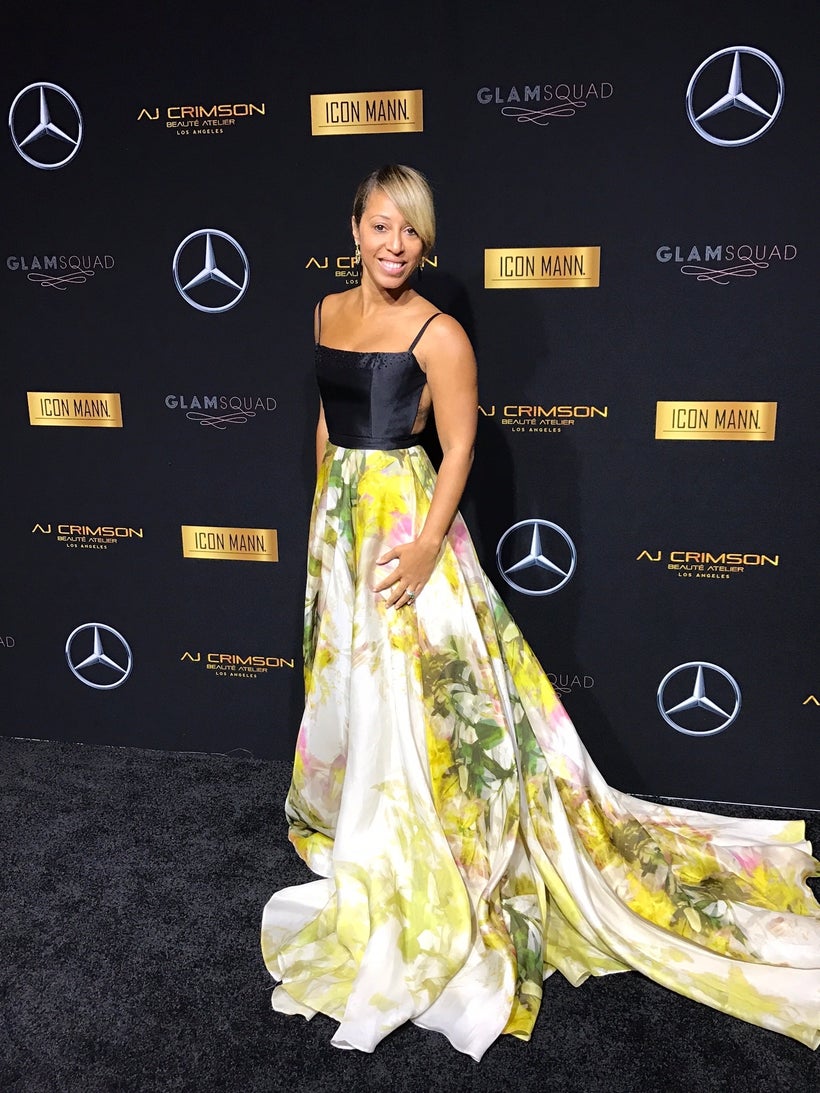 Whether its creativity, attention to detail, or ability to execute a project from start to finish, Lola Wood has it mastered. Harnessing these skills, she launched the experience brand Wanderluxxe with her partner Marti Hines last November. The dynamic duo has since grown their brand into an on-demand entity, currently gearing up for the 2018 Golden Globes and Sundance Film Festival. Curating a full-service experience around international film festivals is their game. This includes travel and accommodations, festival accreditation, film screening access, filmmaker programming, A-List performances, an exclusive concierge service, and a recently launched membership platform offering year-round access to events through award show season and beyond. Mother to her son Hendrix, with another on the way, Lola balances her duties as a wife and mother along with her thriving business. You can catch Lola next in Park City at the upcoming Sundance Film Festival where she will be running a five-day activation on behalf of Wanderluxxe consisting of film panels, premiere parties, performances and more. Click here to sign up for their VIP membership and gain access to these events running January 19-23, and be sure to follow @wanderluxxemembers on Instagram for updates.
Caroline D'Amore. Owner of D'Amores Pizza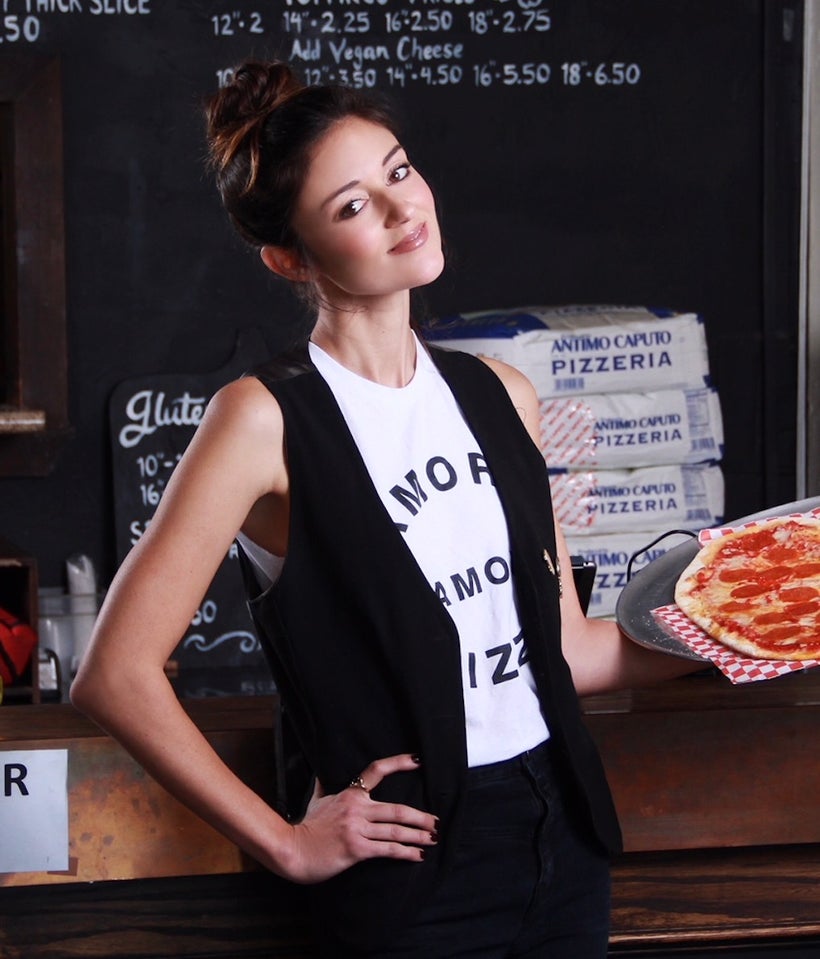 Caroline D'Amore is an entrepreneur, notable DJ, model, influencer, and owner of D'Amores pizza, in addition to her role of mom and wife. She has recently taken on a huge position in the family business, reinventing the wheel with new recipes, launching their catering business and pizza truck, and expanding to its latest location, with many more rollouts in the works. She is determined to carry on the tradition her father and grandmother established, and wants to grow the already notable LA entity into a globally recognized brand. Caroline has been the key ingredient to bringing D'Amores into the current times by marketing the brand to a younger generation. She is in the process of redesigning all of the marketing, and has many projects in the works to take the business to the next level. In addition, she still maintains her place in the entertainment world as a highly sought-after DJ, often jumping on a plane to spin in Miami or NYC, or hustling to spin at a fashion party or celebrity hotspot in Los Angeles after a full day's work with her D'Amores team. All the while, she takes care of her daughter and makes time for her husband, who also plays a large role in the company. Caroline is all about the hustle, and wants her daughter to be inspired by her strong work ethic. Follow her on Instagram @CarolineDamore and @DamoresFamousPizza.
Sarah Boyd. Founder of Simply Inc.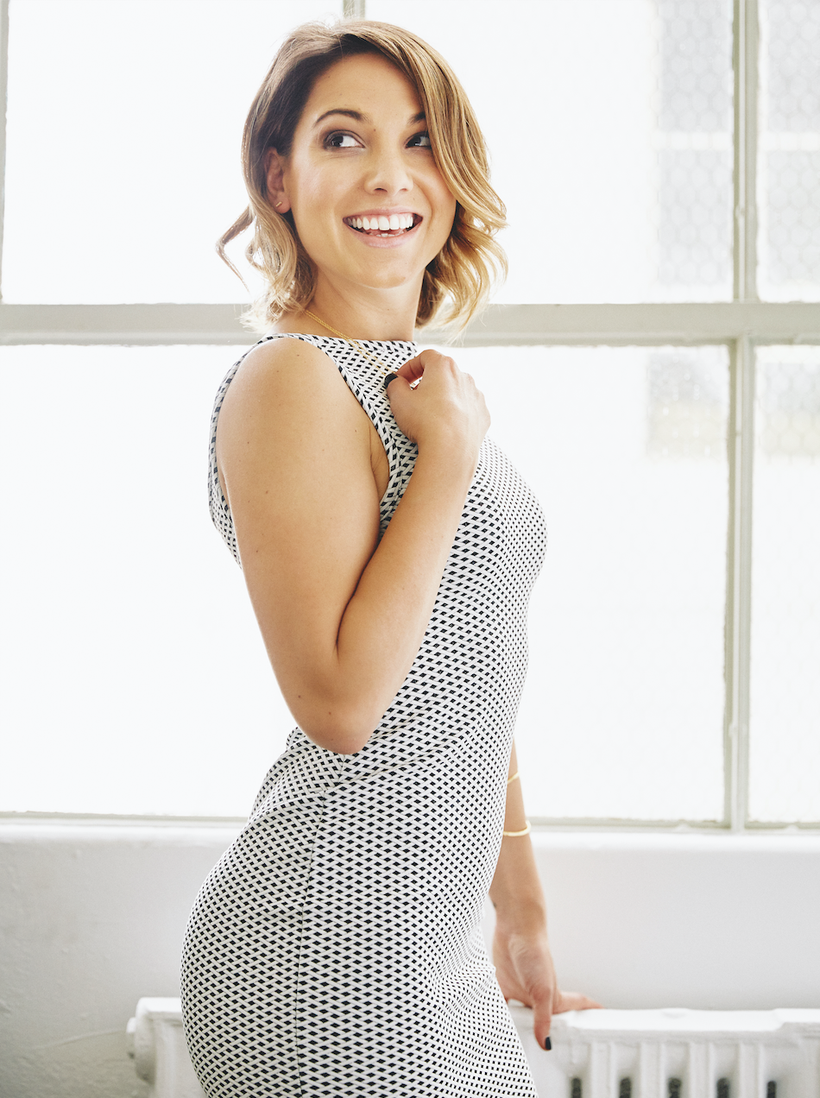 Once dubbed by Forbes as a "Female Founder to Watch," Sarah Boyd, the creative mind behind the leading fashion and beauty network, Simply, is most certainly staying true to her title. With years of experience in fashion PR under her belt, Sarah set out to start her own multi-service boutique agency in 2012 to connect the style makers she encountered on a daily basis with brands, events, and other opportunities. This eventually grew to include what is now a core part of the company, the Simply conference. Sarah's vision for the original conference was to create an inviting space for driven, stylish and tech-savvy women to come together, learn, and connect. The result? A thriving conference network and digital cultivation space beyond what she ever expected, and an absolute must for influencers, brands, and fashion and beauty experts alike. Along the way, she's been featured in People Style Watch, E!, The Zoe Report and many more. In addition to running her company, which was bought earlier last year by NYLON Magazine + Digital Media Group, the CEO is an active mother to her toddler Ava, a dedicated wife, and stepmother to her husband's two boys. She will next be seen at her Simply New York conference being held on February 10th during New York Fashion Week. Fashionistas, beauty lovers and aspiring bloggers can sign up to attend, where top influencers, industry experts and Sarah herself will be on-hand revealing their secrets to success. Click here to sign up, and be sure to follow @SarahpBoyd and @Simply on Instagram for more.
Nancy Choi. CFO and Co-Founder of House of Carbonadi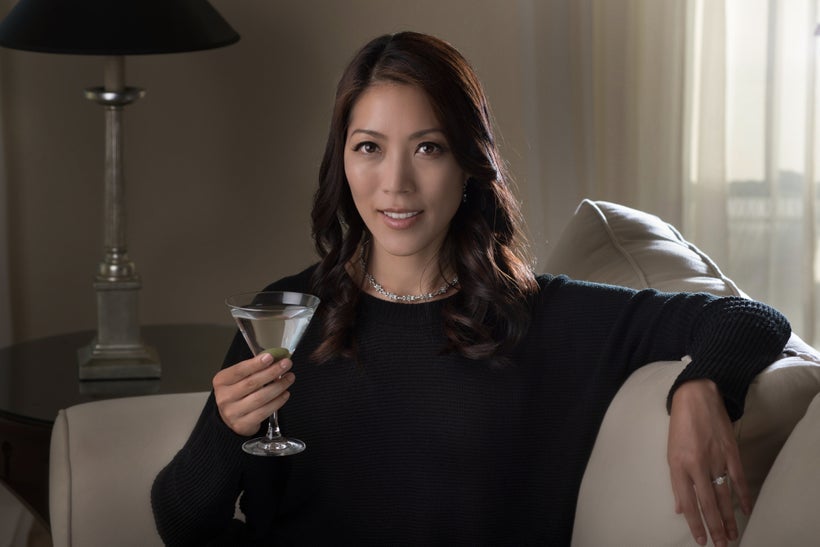 With over a decade in corporate finance to bring to the table, Nancy Choi joined the team of ultra-premium spirits brand House of Carbonadi as CFO and Co-Founder, with a personal invitation from CEO Richard Miller himself. As a key partner with an extensive background in both finance and strategic capabilities, Nancy is a dynamic leader who jumped in head-first to contribute to the brand development and financial growth strategies of the refined vodka brand. Her experience, drive, and entrepreneurial ambition is a fundamental asset to Carbonadi and its continued success. Nancy, who holds a degree in Economics from the University of California, Berkeley, also serves as an active Board Member of its OC Cal Alumni chapter. Knowing the balance between work and play, Nancy enjoys managing her CFO duties with her other full-time job as wife and mother to her young daughter. For more information on Carbonadi vodka, please visit their website and follow @HouseOfCarbonadi on Instagram.
Calling all HuffPost superfans!
Sign up for membership to become a founding member and help shape HuffPost's next chapter
This post was published on the now-closed HuffPost Contributor platform. Contributors control their own work and posted freely to our site. If you need to flag this entry as abusive,
send us an email
.